A Taste Of Asia
India and experiencing a taste of Asia has always been a country that I have yearned to visit yet somehow over the past 50 years it has somehow eluded me! With
India
so often on my mind, it was therefore really exciting to be contacted recently by the Asia specialist and AITO (Association of Independent Tour Operators) member Transindus who expressed an interest in writing a rather unique blog for "Just One For The Road". I do love the AITO tour operators – small niche businesses that truly know their product – I guess I have always been a lover of travel companies that specialise in one region – in this case Asia – and don't diversify to another continent and profess to be experts when they are not. One look at the TransIndus website and you will discover a rich variety of holidays and tours to suit every interest and taste. Now speaking of taste that is, without doubt, one of the many reasons I would love to visit India – the food! Anyone I have ever known to visit has come back raving about the incredible fresh cuisine, the spices, the smells and unique flavours not to mention the friendly people, the culture, the sights and the sounds of a non-stop country steeped in history and tradition. However I will be honest ….when I first read that the piece was going to be food-related I was expecting a spicy little number but no, our friends at TransIndus knew I had a sweet tooth and presented me with the tale of a frozen dessert….. Kulfi! Well as they say the proof is in the pudding…. so… while you read their blog I will be donning an apron and making my very own Kulfi. If you head over to my Facebook page this weekend you can see how I got on – will I be the new King of the Kulfi or will this be a recipe for disaster – time will tell !?!
TransIndus – The Asia Specialists
Established thirty years ago, TransIndus was one of the first tour operators to specialise in luxury, tailor-made holidays to India. Our mission statement was to help people get to the heart and soul of the destination and experience local culture and society rather than just the tourist site. As the years progressed, we added new regions of India and new countries and destinations to our product portfolio. Today, we run group tours and tailor-made holidays throughout Asia to countries as far-reaching as South Korea, Uzbekistan, Jordan and Vietnam alongside our bread and butter – India and the subcontinent.
Knowledgable Staff
Being an independent, small, local business, we are a tight-knit team. We know our specialist destinations inside out. Many have lived there, return regularly, and refreshed their knowledge through training, webinars and events. We love to share our latest discoveries with clients, whether that is a beautiful new boutique hotel or a local tour of a market or village.  Our teams know the hidden corners of the Asian continent as well as the best times to visit the most popular tourist sites to avoid the crowds or take the best photos.
Unique Experiences
With decades of experience organising holidays and group tours to Asia, we have tried and tested thousands of hotels, experiences, and adventures for every type of traveller. Performing arts, handicrafts and minority communities have always been a major focus of ours and we can create specialist itineraries throughout Asia with these in mind. In the past, we have put together itineraries like a Korean Ceramics Tour, a Culinary Tour of Kerala and an itinerary that traces the Lord Buddha's footsteps throughout India and Nepal.
Service & Care
Each quote we build is personalised and completely bespoke, based on taking the time to get to know our clients and find out what they hope to gain from a particular trip. We pride ourselves on this level of personalised service and as a result, enjoy five-star reviews on TrustPilot and customers who return to us over and over again to travel to new destinations. During the height of the coronavirus pandemic, we also safely repatriated all of our clients including those in the most remote of places. Today, we offer an Amendment Guarantee in our Covid Promise that allows clients to postpone their holiday, change the destination or do a name change on the booking up to 30 days before departure to allow for as much flexibility as possible. Furthermore, all of our holidays will operate under the strictest standards of health and safety. We have reduced the size of our group tours from a maximum of 12 guests to eight and we are working with our suppliers and partners in our destinations to ensure our hotels and modes of transport are covid-safe.
A Taste of Asia
If there is a fairy tale in the Indian kitchen it has to be the tale of the Kulfi, originating in the Mughal Empire's royal kitchen and frozen in ice from the Himalayas. Ancient India was a vast land ruled by many rulers and visited by traders and travellers from far and wide, who with themselves brought a potpourri of recipes and ideas. The dessert likely originated in the 16
th
century during the Mughal empire. Interestingly Emperor Akbar's administrative record, Ain-I-Akbari, has references to the transportation of Himalayan ice from Choor Chandani Dhar in Himachal Pradesh to warmer areas and also the use of saltpetre for refrigeration. Originally this ice was used to cool water and freshly made fruit sherbet. It wouldn't have taken long to stumble upon a recipe to use crushed ice to cool milk and result in the famous and very loved Kulfi! A dense mixture of flavoured & sweetened evaporated milk packed into tightly sealed metal cones then placed in an earthen pot
(matka)
submerged in slurry ice resulted in what we know as Kulfi or Qulfi – derived from the Persian word Qufli meaning "covered cup". A heavenly delight that slowly melts in the mouth devoid of any ice crystals. The absence of air differentiates it from western Ice-cream. This delicately flavoured frozen dessert is prepared by boiling milk over low flame until it reduces a thick creamy consistency which is high in fat, protein and lactose density. It must be stirred continuously to keep the milk from sticking to the bottom of the vessel and burning. Kulfi on its own has a very distinctive taste as the lactose sugar in milk is caramelized during the slow and lengthy cooking process. The thick milk concoction is and can be flavoured widely. Traditionally Kulfi has been mostly flavoured with Saffron, Pistachio, dry fruits or Rosewater. Seasonal fruits are also widely used to flavour this frozen dessert, the most popular being Mango flavoured Kulfi.
Regional Variants
Not to be missed is the Himachali variant of Kulfi known as
'Malai Barfi'
served on a leaf in the Kangra District of Himachal Pradesh.  The ingredients are Milk, Cardamom, Khoa (milk solid) and sugar. The Taste Of Asia flavours don't stop here, being a large country, the flavours have been influenced by geography, local taste buds and the curiosity & skills of culinary experts. Like Pomegranate flavoured kulfi in Hyderabad and the use of coconut cream further down south. One of the quirkiest twists to the Kulfi has to be the Kulfi Sandesh.  Found in sweet shops in Kolkata (West Bengal), this is a fusion of the Kulfi concoction mixed with all the ingredients of Sandesh (a Bengali sweet made of cottage cheese). The mixture is then put in moulds, steamed and then chilled. The result – a really tasty dessert on a hot summer day! Almost every city in India will have its famous Kulfi stall. The best that I have come by has to be Kuremal Kulfi in Old Delhi, they have been in the business since 1906 and Ashrafi Kulfi in Ahmedabad (Gujarat) established in 1954. The avatars of 'Kulfi' that one would find here are a tantalizing sight for the one with a sweet tooth! From the common Kulfi on a stick to stuffed Kulfi, Roll cut to roller Kulfi and the option of Kulfi with various toppings.
Childhood Memories
The popularity of Kulfi in India is so much that every child and grown-up will have a Kulfi-related memory, be it the tinkle of the Kulfi seller's bell or the gently rolling off the kulfi mould between the palms, a technique to take out the dessert from its mould without breaking! Geographically Kulfi extends its popularity well beyond the Indian borders, into Bangladesh, Pakistan, Nepal, Myanmar (Burma), Sri Lanka and some parts of the Middle East. There are many recipes showcasing the Taste of Asia. These are now available online and in various cookbooks. Our tried and tested one is below, a simple and easy-to-follow recipe that makes 2 servings.
The Taste Of Asia Recipe
2-litre milk, full cream ¼ cup cream, optional ¼ cup sugar, adjust to your sweetness 20 pistachios, chopped 2 tbsp saffron milk (soak a few saffron threads in 2 tbsp of warm milk.) ½ tsp cardamom powder
Method
Use a flat and thick-bottomed pan to boil 2 litres of milk. Bring to boil and then lower the heat to low Add cream and stir well. Simmer for about 30 minutes and add sugar (keep stirring) Simmer until the milk thickens completely Add chopped pistachios, saffron milk and Cardamom powder Give a good mix and stir another 5 minutes Completely Cool the thickened milk mixture (can take over an hour) Transfer to Kulfi moulds and freeze overnight
To Serve
Remove the moulds from the freezer and slowly warm them up by rubbing them between your palms. You can also dip it in warm water (quicker). Gently remove from the mould and eat quickly.
If you do not have kulfi moulds you can use a plastic cup and cover tightly with cling wrap or Ice lolly moulds work okay as well.
You can get as creative as you want and so experience the taste of Asia.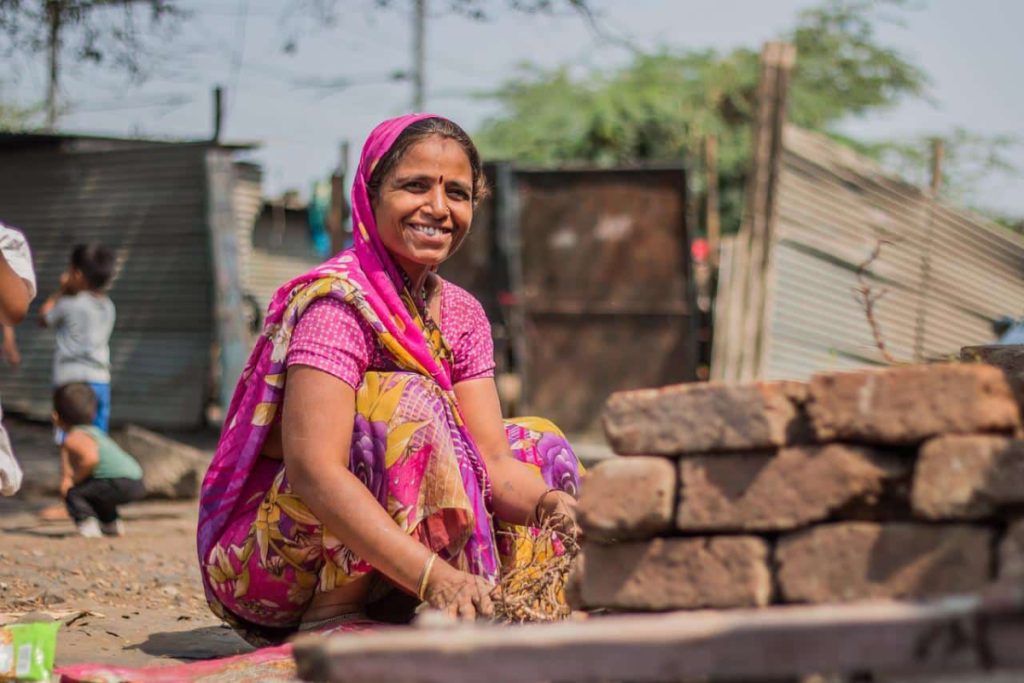 Contact Information
If you enjoyed a taste of Asia and are thinking of looking into a trip to India or Asia, please contact your local AITO travel agent or you can contact TransIndus as follows: Phone: 07947 761 237 Email:
enquiries@transindus.com
Website:
www.transindus.co.uk