So where do I start with Macau? How can I explain a 30 square kilometre territory of China that is as charming as it is nuts!
I had not planned to visit but with a sporting event cancelled in Japan due to typhoon weather conditions I had a couple of days to waste. Having "done" Hong Kong it was adventure I craved and the opportunity to jump on a ferry from Kowloon harbour in Hong Kong across to Macau was too good to resist!
Had I ever known anyone who had visited I would certainly have called upon them for advice. However before I knew it we were strapped in to a ferry and in under an hour we were arriving into the Las Vegas of the East… oh and by the way I hate casinos!
Just Loving a Random Detour...
I managed to find out that despite its size Macau often ranks among the top 10 destinations to visit in China. A fusion of East and West in lifestyles, architecture and food and known for its huge casinos as well as some popular attractions to visit.
It is divided into 5 main areas – Old Macau, Macau Peninsular, Cotai, Coloane and Taipa. 
Over the next couple of days I had experienced a part of the world that would never have made it into my bucket list. Isn't that what travel is all about? Those random detours that become the memories to savour.
Arriving into the port we soon discovered that the people were incredibly welcoming if a little robotic. Being told precisely where to stand in line for the shuttle to our hotel was a snapshot of what was to come. The many young school kids in the old town were so well turned out and some collecting money for a local charity. They loved a small donation from a curious if somewhat weird tourist such as me.
Macau's skyline is dominated by the hideously gorgeous Grand Lisboa hotel which is supposed to represent a golden lotus flower. In my world, it resembles a toy robot I had from the seventies. I loved my robot and I love this! Other incredible buildings are everywhere. A gentle afternoon stroll will bring you to various amazing sites such as the MGM, the Wynne, the bridge across to Hong Kong, the Macau tower and the Morpheus.
Macau really is a city of two halves. The gawdy, the brash, the over the top strip of hotels and casinos. Then in contrast, the charming if a little odd old town with history to burn. I enjoyed my random little trip however I still hate casinos!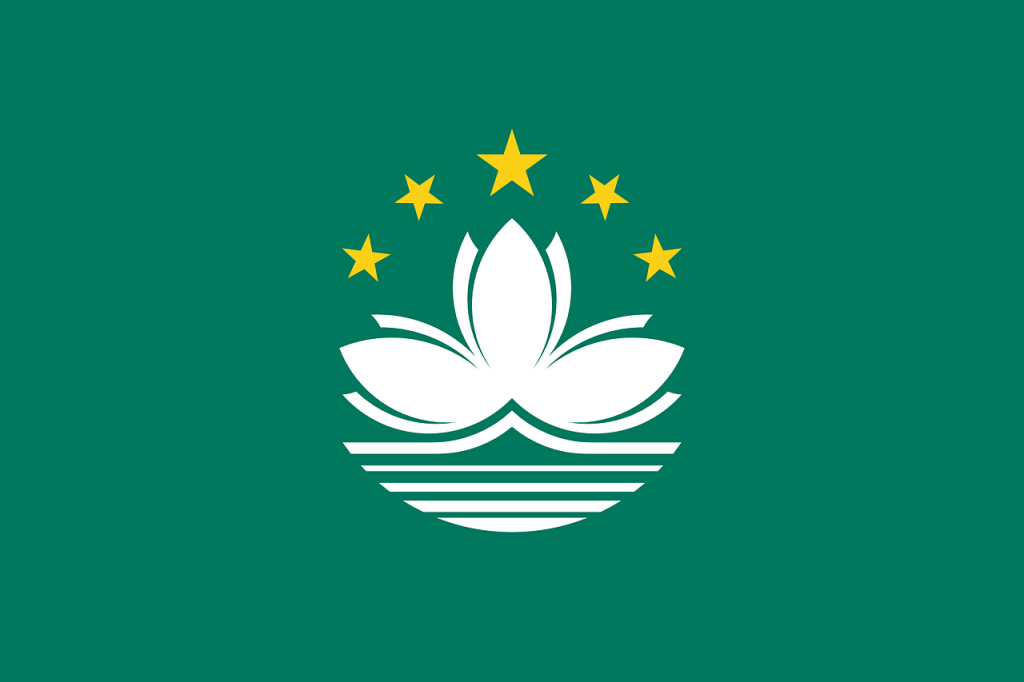 Continent:                      
Asia

Time Difference:            Local UK Time + 8 Hours

Currency:                        Macau Pataca

Flight Time:                   
15 hours London

Visa:                                 
No (FCO Advice)

Language:                       Chinese & Portugese
Accommodation
The Macau Peninsula is main where you will find the most densely populated parts of the city.

Cotai is a great place to stay for nightlife. Cotai is a small strip of reclaimed land that connects the Taipa and Coloane islands.
Coloane is the southernmost island in Macau. It offers lush
landscapes and mountainous terrain.
The Taipa District is located between the Macau Peninsula and Cotai is largely a residential neighbourhood
At short notice I managed to get a room at the beautifully appointed Sofitel Macau at Ponte 16 hotel in Old Macau where you'll find a whole host of heritage attractions and iconic landmarks.
On arrival at Macau port we headed across the walkway bridge to a shuttle bus pick up area hosted by a team of ladies in what can only be described as "Thunderbirds" style hostess outfits. Simply marvellous and they were so friendly too.
The staff at the Sofitel throughout the stay were excellent and always keen to help. Not the cheapest hotel but with great food, staff and location I think it was worth the expense considering we were arriving into the unknown given our last minute plan to visit !
Bus
Ferry
Flights
Rickshaw
Taxis
In the Historic Centre, you will find the ruins of the Church of St. Paul. Built in 1580, the building has suffered many fires throughout the centuries and today, you can only see the front of the church together with the 66 stone steps that lead up to it.
Senado Square is also in the historical centre – a picturesque area with colourful Victorian architectural facades reminiscent of a European city. Here the city is teaming with people out duty free shopping, buying street food or taking selfies.
The back streets around the Church of St Paul are fascinating and full of character, life and unlimited opportunities for photographers to capture the real Macau. I particularly liked witnessing an elderly gentleman sitting alone in his front room singing Kareoke.
At night this area became a street market full of souvenirs and childrens fete type stalls like apple bobbing. In the main square was a display by traditional sword dancers.
Then there were the bright lights of Macau's Casino strip. An ugly or a beautiful area of glitzy hotels with vast floors packed with people gambling 24/7. Bars and restaurants in this area were modern yet lacking in character and soul. This really was not for me but for many this was their life, praying on the turn of a card.
The Macau Tower was an interesting excursion worth it alone for the incredible views. To add to the enjoyment there were numerous restaurants, shops and stalls selling everything from bling to custard tarts!
Macau is different – its rich and poor, its wild and its laid back, it is for me and then again it is not. Confused? You will be!
Eating
Dim Sum
is a style of Chinese cuisine prepared as small bite-sized portions of food served in small steamer baskets or on a small plate.
Pastel de nata
The famous portugese egg tart
The Pork Chop Bun
This is quite simply a pork chop served in a bun – random !
Drinking
Sport
Nature & Wildlife
Hints & Tips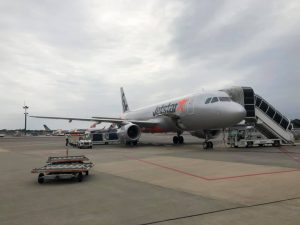 Travelling from Macau to Hong Kong and finally to Japan
Read More »
A day to discover the mysterious region of Macau
Read More »
En route from Hong Kong to the autonomous region of Macau
Read More »