Costa Rica is possibly one of the most ecologically diverse countries on the planet and a visit to this Central American jewel is an experience to savor. This small, democratic, and peaceful country is leading the march for sustainable tourism and has not even had an army since 1948. Peace is one of the main principles of life in Costa Rica – truly a lesson for us all.
Bordering Nicaragua to the north and Panama to the south, Costa Rica has, seven provinces – San Jose, its capital, Alajuela, Cartago, Heredia, Puntarenas, Guanacaste and Limon. Thirty percent of the country consists of areas that are naturally protected or areas of significant conservation efforts.
With wildlife including toucans, macaws, sloths, unique insects, and a rich variety of colorful frogs plus a habitat of magnificent beaches, volcanoes, swamps, and rainforest this is truly a nature lovers' dream destination.
Many visitors will choose to stay on the coast but with easy access to the jungle however, others will choose to take a tour of this Central American country.
The main airport is the Juan Santamaria International Airport, located in Alajuela. This airport is only twenty minutes away from San Jose.
Domestic flights are predominantly available on Sansa and NatureAir which have a small network of services originating out of San Jose to many beach destinations and regional towns.
The Bus network is generally excellent, frequent, and good value for money and is very popular in the backpacking community.
Hiring a car or even a motorbike is a little on the expensive side. The country is connected by the main Interamerican Highway, which connects the two borders from Penas Blancas to Paso Canoas. Other parts of the country are difficult to navigate in terms of terrain so I would not suggest this is your best method of traveling and perhaps to consider public transport options.
Places To Stay in Costa Rica
Parque Nacional Corcovado
For a wide choice of outdoor activities such as walking and wildlife-spotting head to the rainforests of the Parque Nacional Corcovado in the south of the country.
Monteverde
Possibly one of Costa Rica's most popular attractions is Monteverde in Puntarenas. Here you are dared to walk across a bridge up high in the cloud forest to experience a wealth of flora and fauna as well as the incredible sights and sounds.

The Arenal Volcano National Park
All around this awesome Volcano and its sister volcano Cerro Chato, there are activities like zip lining and hiking however the views of Arenal are what you come for.
Parque Nacional Santa Rosa, Guanacaste
This stunning park offers a range of attractions including beaches where you can surf, various types of rainforests, marshlands, woodlands, and swamps. As a result, the wildlife is amazing and so varied.
Curú, Nicoya Peninsula
Curu offers rich and diverse wildlife. Kayak through the mangrove swamps and rivers or head inland to the forests to spot monkeys, parrots, anteaters, and capuchins.
Parque Nacional Manuel Antonio
Enjoy white sandy beaches, tropical forests full of sloths and monkeys, and some awe-inspiring coastal scenery.
Nauyaca Waterfalls
One of the best and most beautiful waterfalls in all of Costa Rica.
Best Beaches
The beaches of Playa Junquillal in Guanacaste and Ojochal's Playa Tortuga on the southern Pacific coast are some of the finest off the beaten track.
Pre Bookable Excursions in Costa Rica
Beautiful Costa Rica As destination appeal goes, I have to say beautiful Costa Rica is right up there. A country that is leading the way in
Read More »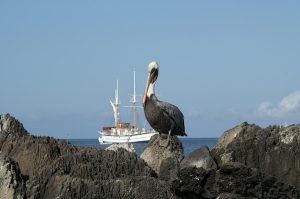 Working Together Some great news from Costa Rica and Ecuador. To be fair there is rarely bad news from these two countries when it comes to
Read More »