The 4 Best Italian Islands
For nearly 15 years I worked for a UK tour operator that sold the destinations of Sardinia and Sicily so I have always appreciated the beauty of Italian Islands. When I lived in Corsica I was a frequent visitor to Sardinia by ferry from Bonifacio to Santa Teresa di Gallura. In 2002 I toured around the island of Sicily visiting Palermo, Syracuse, Aggrigento, Taormina and the mysterious inland village of Corleone.

From the glamour of the Costa Smeralda on Sardinia to the history and ancient charm of Sicily. Add to this the wild volcanic Aeolian islands and the beautiful serene island of Panteleria and you have a choice of some of the most exclusive and beautiful islands in the Mediterranean.

Till next time!
Visitors to the Aeolian Islands will discover a remote and escapist destination rich in stunning natural beauty, a brilliant clear light and unpolluted seas.
There are actually seven islands that make up the Aeolian Islands. From Catania you take the scheduled ferry boat taking one hour to Lipari. Access to the other islands is also by sea.
Lipari – the largest of the islands with a pretty town full of shops, bars and restaurants. The best way to explore the island is by bus or to hire a taxi.
Vulcano – The smoking Gran Cratere looms high over the island and can be climbed in about an hour. There are mud baths, natural springs and a choice of hotels. Lipari is 15 minutes by ferry.
Salina – the greenest island with two extinct volcanoes and 30 minutes from Lipari by hydrofoil.
Stromboli – the most spectacular island with an active volcano which is 2200 metres in height. Undaunted people still live beneath it in whitewashed house with beautiful gardens.
Panarea – the smallest and prettiest of all the islands. Leafy lanes line with fruit trees and no cars. This is a retreat for the rich and famous many of whom arrive from the riviera in their opulent yachts.
Alicudi – This island really is the back of beyond . The island forms a volcano cone and there are some pleasant walks but this island is extremely quiet with little to do.
Filicudi – another small quiet island great for walking with spectacular paths criss crossing their way along mountain terraces, alongside craggy mountain boulders and flowering cacti.
The Aeolian Islands are unique and a visit is for those who love nature and silence ! Perfect !  
Pantelleria is an island of wild natural beauty, closer to North Africa than to Sicily, with dramatic coastlines, pristine waters, and an abundance of caves, grotto's and thermal springs.
The Lago di Venere is a large lake of volcanic origin set inside the original crater with thermal springs draining into it. There are also natural saunas set within hillside caves. From an image it looks like there is a beach here by the lake but actually there are no beaches – people swim from the black volcanic rocks.
Everywhere on the island are steeply terraced vineyards where the local zibibbo grape is grown for Passito wine.
There are many walking trails around the island as well as boat excursions.
The small town of Pantelleria on the north coast provides some restaurants bars and shops and a central hotel opposite the harbour and marina.
Pantelleria has become a chic hideaway for celebrities such as fashion designers, film stars and recording artists who escape to relax on this remote beautiful island. There is a very limited mobile signal on the island – another bonus for those looking to disappear for a break!
Access to the island is via a 50 minute scheduled flight from Palermo.
I have over the years visited almost all of Sardinia for work and leisure, yet its an island which has yet to truly capture my heart.
Sardinia has its history and olde world charm in towns like Alghero, it has its playboy playground and multi million dollar yachts in the stunning Costa Smeralda and all around it has its snow white sandy beaches, emerald sea and ragged coast and then also a gorgeous mountainous interior. Add to that the usual Italian cuisine and fine wine and you would think it was a nailed on save to my favourites folder. I guess Sardinia is that relationship that ticks all the boxes, we get on great, there is an attraction and yes we have had some good times but its just not working……its not Sardinia its me !!
In the North East of Sardinia is the Costa Smeralda (Emerald Coast) with the fashionable Porto Cervo as its main town offers both the history and culture of ancient traditions but also and perhaps most famously the best equipped 600 berth marina in the Med with yachts the size of small villages not to mention the designer shops and a colourful and sometimes excruciatingly expensive nightlife. Porto Rotondo is also a well known town overlooking the Gulf of Cugnana and is full of high end villas and perfectly clean piazzas. Cannigione is a small vibrant town with glorious beaches and an area popular for excursions out to the magnificent archipelago of La Maddalena where yachts moor off desert island like beaches and you take a dip in the clean bluest water you may ever experience – now that is more my Limoncello! A little jewel of a small town in this region is San Pantaleo – here there is an occasional antiques market in the pretty square where locals barter and sell their wares. Its a great place to take photos and in recent years San Pantaleo has drawn the interest of painters for its beauty and charm.
Whilst I always enjoyed my visits to the Costa Smeralda I find some of it just too clean…too perfect. Its like the guy in the group with the re-enameled whiter than white teeth….. its just too much.
For those like me that prefer a bit more of the real rough around the edges charm then head over to Alghero in the North West of the island. This lively, vibrant, cosmopolitan town of historical significance coupled its fine beaches, markets, bars and restaurants cater for most tastes. There is an impressive 4 km promenade which takes in the ramparts of the old town and called La Rambla after its famous counterpart in Barcelona. The towns monuments and Piazzas are linked by narrow cobbled lanes with quaint dwellings. Beyond the town are some wonderful lido beaches including my favourites Le Bombarde and Lazzaretto as well as the resorts of Porto Conte and Capo Caccia.
In the south of Sardinia you can find the regions capitol – Cagliari. The city is awash with ancient Roman ruins, museums filled with prehistoric artefacts, churches and elegant palaces. The Il Castello is the central hilltop citadel and Cagliari's most imposing sight. The streets are full of the noise of scooters hurtling down tree-fringed boulevards and locals hanging out at busy cafes. Outside of the town brings you to Poetto beach, where in the summer it's party time along a delicious stretch of coast.
On the east coast there is also Cala Mariolu, one of the most beautiful beaches on the entire island.
Those who prefer the mountains can explore the interior which is rich in flora and faun. There are mouflons, golden eagles, Sardinian deer and several other species many now sadly threatened with extinction. Among its archaelogical wonders are the Nuragic complexes scattered all over the island. Dating back to the 15th and 16th centuries these are buildings from great blocks of stone and developed around a central cone-shaped tower. The most famous of these and UNESCO protected is the Barumini complex, in the Province of Cagliari.
The Agritourism throughout Sardinia is excellent with farmhouses where owners open their doors for dinners of sensational organic home grown cuisine and carafes of red wine that has no chemicals so rest assured that morning after hangover is unlikely to appear. In some locations you can even stay on site for a true rustic experience.
One of my favourite memories of Sardinia was in 2001 when escorting a group of travel agents from the ABTAs Midlands region on an educational trip across the island. One night we had a fantastic evening at an Agritourism farm and enjoyed a tremendous meal with lots of wine, story telling and jokes…. it was just one of those magical nights full of great food, wine and laughter. Some images of that trip are in my "Good times" gallery below.
Sardinia delivers a fabulous holiday, a fascinating tour and plenty of thrills along the way.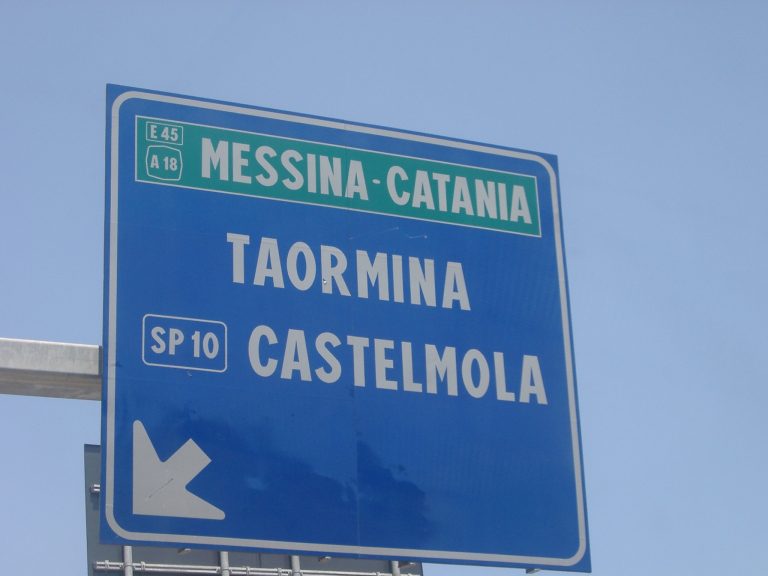 Back in 2002 and partial to a road trip my good lady and I headed off to Sicily to discover not only the tourist trails but also some of those off the beaten track gems.
Sicily is the largest and most populous island in the Mediterranean and has a veritable feast of top attractions. There is the capital of Palermo, the tourist town of Taormina and a number of other fascinating smaller towns and villages combined with Mount Etna, a beautiful and varied countryside, golden beaches, mountains and fertile plains.
Sicilians have a reputation of being fierce, proud and secretive, but, as we soon discovered they are also generous, loyal, welcoming and artistic.
The islands reputation for food and wine is also totally warranted. Vineyards and olive trees are scattered all over the countryside. Oranges and lemons, fruit trees, nuts, rustic breads, excellent locally produced meat, pastas and seafood are the staple diet together with of course your traditional Italian and unique Sicilian fayre dishes. Local dishes include Pesce Spada – Swordfish stuff with mozzarella, herbs and brandy, Pasta con le Sarde – Fresh Sardines, or Triglia alla Siciliana – Red Mullet in a white wine and orange peel sauce. I loved the food and the wine in Sicily!
For sport and activities head to Taormina, Cefalu or Giardini Naxos for dive centres, water-skiing and pedalo's plus all the other beach related sports and pastimes.     
We flew to Catania on Sicily's East coast picked up a car and over the next week we travelled down to Syracuse, Ragusa, Agrigento, Corleone, Palermo, Cefalu, Messina, Mount Etna, Castelmola and Taormina.
Syracuse – an incredible preserved Roman city full of treasures and monuments plus also a lovely market that we stumbled up and a pretty harbour. It is definitely worth a visit.
Ragusa – one of the most beautiful hilltop cities in Sicily with the Duomo di San Giorgio at its heart.
Agrigento – a hilltop city and known for the ruins of the ancient city of Akragas in the valley of the temples, an enormous archaeological site
Corleone – well I had to visit being a fan of the Godfather films. Another place to visit with this interest is Forza D'Agro where some of the filming took place from this iconic series.
Palermo – the capital of Sicily and oh my god the mopeds…. Now I am a confident driver but do not try to drive in Palermo during rush hour. I did … never again! Having said that once I had ditched the car the city was impressive with narrow cobbled streets, with tiny atmospheric restaurants, Unesco protected churches, white sand beaches with tourquise coloured waters.
Cefalu is an atmospheric Moorish port with a wealth of narrow lanes, picturesque houses and a beautiful beach. The wooden balconies of bars and restaurants overlooking the sea are a photographers dream.
Mount Etna – the highest and most active volcano in Europe. You must experience this natural wonder however up to 2900m you can do it yourself but to see the highest craters you would need to invest in a guide. It is in my opinion worth every euro.
Castelmola – a small village, just 15 minutes drive up from Taormina. With a small selection of restaurants, the delightful Hotel Villa Sonia with an incredible view of Mount Etna from you bath , a tiny piazza and a few bars of which one will make the ladies blush and the gentleman look away – the Turrisi or Phallic Bar in a quaint Sicilian town is totally unexpected and guarantees a raucous if slightly uncomfortable evening!
Giardini Naxos – an old fishing harbour offering a mix of ancient history and café style society. The magnificent long sandy beach attracts the tourists and sun worshippers.
Taormina – perched on a cliff top has at its heart a castle, cathedral, and a cluster of chic shops and cafes. The Greco-Roman amphitheatre is a very popular tourist attraction, In the early evening the main promenade, the Corso Umberto, is alive with lovestruck couples, tourists or families with kids running wild. From Taormina you can take a cable car down to its Mazzaro beach. Alongside this is also Giardini Naxos a long and gently shelving beach.
Sicily is magnificent – it took me a while to get Sicily but the road trip made me understand the island, the people and all that it offers. I'd go back in a heart beat !
Help Me To Share This Blog
If you enjoyed this story why not share it on social media and help me publicise my website and blog. Just click on the relevant icon, add your message and share. Thank you in advance.

The 4 Best Italian Islands For nearly 15 years I worked for a UK tour operator that sold the destinations of Sardinia and Sicily so I have always appreciated the
Read More »