If you are looking for some of the best holiday books to read on holiday this summer then check out this bookshop.

These inspiring books are from some of the best travel authors around and are broken down into categories and genres. These include the best 2022 summer holiday reads, crime and thrillers, kids' travel books, teenager book reads, and travel & adventure.

From sun-drenched romances to the most action-filled and exciting crime and thriller books, these are some of the very best holiday books that you simply will not want to miss.
As this page grows I have now added a "recommendations" section with holiday book suggestions from some of the leading travel professionals from around the UK.
Support Independent Shops
Choose to buy a book from this bookshop and you will be asked to select a local independent bookshop from a map. If you do, they will receive 30% of the cover price on ALL of your orders for a year.
If you don't make a choice, then 10% of the cover price of your order will contribute to an earnings pool that will be evenly distributed among participating independent bookshops each month.
Who better to recommend the best books to read on holiday than someone in the holiday business, such as a travel agent, a tour operator or even an airline employee?
So, I have invited my friends, colleagues and business partners from the travel industry to send me their holiday book read suggestions.
There is also a link to their website and/or their social media so if you need a holiday, as well as a book, then why not get in touch with them?
Don't just take my word for it… 
On a recent holiday to the Grecotel Kos Imperial Luxury Beach Resort in Kos, Greece, Caroline from the travel agency Travel Finesse Ltd read "The Four Winds" by Kristin Hannah.
Caroline said…
"If you haven't read this yet… I'd highly recommend it!
Powerful and deeply moving… I couldn't put it down!"
Best Holiday Books This Summer
One of the best holiday books this summer 2022. Prepare to laugh and cry as we travel the world with best friends, Poppy and Alex.
One of the best books to read on holiday from Sarah Morgan. This romantic summer escape is an emotional and heart-warming piece of fiction.
The holidays are here, and down in Cornwall Lorna's cottages are fully booked. The sun loungers are lined up beside the swimming pool, the sky is blue and a new set of arrivals are on their way . . .
Em's planned the perfect break with her teenagers plus her new boyfriend . . . but now his difficult six-year-old is coming too. Will their romance survive the realities of parenthood?
The acclaimed million-copy number one bestseller and winner of Richard & Judy's Summer Read 2006.

Victoria Hislop tells a dramatic tale of four generations, illicit love, violence and leprosy, from the thirties, through the war, to the present day.
At only twenty, Tara Tremain has everything: she's a trainee doctor, engaged to the man of her dreams – Alex, a passionate American biology student. But just when life seems perfect, Alex betrays her in the worst way possible.
Ten years later, she's moved on – with a successful career, good friends and a man who loves her. But when she's pulled back into her wealthy family's orbit for a party in the heart of Costa Rica, she's flung into a crisis: a child is desperately ill and the only treatment is several days' trek away, deep in the jungle.
There's no place like home…
Nursing a broken heart, Jennifer Bolitho retreats to Pixie Cottage. Her new landlord – a former soldier turned movie heartthrob – has grounds so large, she's sure the little house nestled in the woods will bring her solitude. Alex Delgardo also has reasons to hide away. Seeking refuge after a tragic incident turned his world upside down, he knows that the most important thing now is to care for his ailing family.
But when Jennifer enters their lives, that changes. Because, as they both learn, you can't heal others until you learn to heal yourself…
One of the Best Summer Holiday Books.
1930s, London. Having grown up on a secluded Scottish estate with her aunt Phoebe, Caroline is shocked to discover that Phoebe is actually her mother and flees to Egypt in rebellion. Quickly finding herself in an unhappy marriage, Caroline has an affair with an old flame, but soon finds herself pregnant with his child. With her personal life in tatters and WWII approaching, she volunteers to smuggle valuable information into Europe for the British government. But when Caroline finally returns from war, her baby is gone. Will she be able to track him down?
2002, Australia. When Melissa discovers a postcard addressed to 'Desmond' among her recently deceased father's effects, she is determined to discover this person's identity and his relationship to her father. She embarks on a journey that will take her across oceans to discover more about her family's past . . .
On the beautiful beaches of Crete, an old woman is handing out scraps of paper. Sofia, eighty-five years old, unable to speak, is desperate to find a daughter she has never known. After a tragic childhood in Athens and a soaring career as a singer, the brutal treatment of the man she loved by a tyrannical regime forced her to give up her daughter mere days after her birth. Now she longs to be reunited with her child before it's too late.
Meanwhile in London, Zoe is searching too. In the months since the disappearance of her teenage daughter, Zoe's life has crumbled apart. Her husband has left her, her son feels forgotten, and every day is a struggle. But Zoe is desperate to track her daughter down, even if she doesn't want to be found . . .
An example of one of the top beach books around.
Sophie Sturgeon can't wait for her annual summer holiday. Not only will it be a week away from work, it will be a chance to reconnect with her boyfriend Callum. So this upcoming trip to Majorca is a big deal. Sophie's spent a lot of time getting ready. She's bought a new wardrobe. She's been waxed to within an inch of her life. She's determined she and Callum will have the best time ever.
Then Callum dumps her, the night before they're due to leave. In a show of bravery, Sophie says she'll go to Majorca alone – but in fact, she hides in her London flat. But when her friends, family, and even Callum seem so surprised and delighted at her independence, Sophie decides to go all out and recreate the ultimate 'fake break' . . . with hilarious results.
One summer, property seeker, Serendipity Parker finds herself on the beautiful west coast of Ireland, hunting for a home for a wealthy Irish client. But when she finds the perfect house in the small town of Ballykiltara, there's a problem; nobody seems to know who owns it. 'The Welcome House' is a local legend. Its front door is always open for those in need of shelter, and there's always a plentiful supply of food in the cupboards for the hungry or poor.
While Ren desperately tries to find the owner to see if she can negotiate a sale, she begins to delve deeper into the history and legends that surround the old house and the town. But for a woman who has always been focussed on her work, she's remarkably distracted by Finn, the attractive manager of the local hotel. But will she ever discover the real truth behind the mysterious 'Welcome House'? Or will the house cast its magical spell over Ren and help her to find true happiness?
When her walk up the aisle leads to disaster Maya Thomas must forge a new path… Saying 'I Do' was meant to be the start of her greatest adventure, but when Maya's fiance drops dead just moments before he's set to kiss the bride, her life is spent spinning out of control.
Now, as Maya travels a path she never expected to take, setting off on the mystery honeymoon her fiance had planned for them, she finds that there is life after loss, that fate has its own way of helping you heal and that those with the courage to grasp love will never go lonely…
Everyone who meets her thinks they know Liddy James. A single mother, immaculately dressed, she is one of New York City's top lawyers and seems to juggle her complicated life with ease. Despite her all-consuming work, her devastating divorce, and her two sons to look after, here she is – on top of the high wire.
But after a catastrophic incident on prime time TV, Liddy realises the act is over. She decides to take some time off with the boys and retrace her family's history in Ireland. But being marooned in the Celtic countryside is no instant fix, and it is not until Liddy has encountered a stormy neighbour, an unorthodox wedding and a very surprising guest, that she remembers how to be The Real Liddy James .
At the end of the row of fishermen's cottages by the harbour's edge, stands an old granite house. First it belonged to Ned's parents; then Ned dropped anchor here after a life at sea and called it home. His nephew Hugo moved in too, swapping London for the small Cornish fishing village where he'd spent so many happy holidays.
It's a refuge – and now other friends and relations are being drawn to the the house by the sea. As newcomers arrive and old friends reunite, secrets are uncovered, relationships are forged and tested, and romance is kindled. For those who come here find that the house by the harbour wall offers a warm welcome, and – despite its situation at the very end of the village – a new beginning . . .
One of the best summer holiday books to read is this selection of short stories for the beach.
Steph, Jo and Meredith have been friends since school. Their lives have all taken very different paths across the years, but when Meredith buys a romantic chateau in an idyllic village in the Dordogne she finds she can't do it alone – so who better to enlist for help than her two old friends? Together they hope to bring the chateau back to life and create the most romantic wedding venue in France.
And it seems that the nearby village of Bratenac has much more to offer than sun, wine and delicious French food when a handsome chef and his equally charming son, a vigneron from New Zealand, not to mention the local ladies' luncheon club and a British bulldog named Nelly all join the party. Friends and lovers, old and new, come together and fall apart in deepest France, culminating in a very special chateau wedding. Funny, uplifting and poignant.
It is the summer solstice, but in a faded Scottish cabin park the rain is unrelenting. Twelve people on holiday with their families look on as the skies remain resolutely grey. A woman goes running up the Ben as if fleeing; a teenage boy chances the dark waters of the loch in his kayak; a retired couple head out despite the downpour, driving too fast on the familiar bends.
But there are newcomers too, and one particular family, a mother and daughter with the wrong clothes and the wrong manners, start to draw the attention of the others. Who are they? Where are they from? Should they be here at all? As darkness finally falls, something is unravelling . . .
Nell Ballard is a runaway.
A former foster child with a dark secret she is desperate to keep, all Nell wants is to find a place she can belong. So when a position comes up at Starling Villas, home to the enigmatic Robin Wilder, she seizes the opportunity with both hands.
But her new lodgings may not be the safe haven she was hoping for. Her employer has secrets of his own and lives by a rigid set of rules she must abide by. But is Nell's arrival at the Villas really the coincidence it seems? After all, she knows more than most how fragile people can be – and how easy they are to break . . .
Somewhere along the cobbled streets of Paris, an apartment lies thick with dust and secrets: full of priceless artworks hidden away for decades. High-flying fine art agent Flora from London, more comfortable with the tension of a million-pound auction than a cosy candlelit dinner for two, is called in to assess these suddenly discovered treasures. As an expert in her field, she must trace the history of each painting and discover who has concealed them for so long.
Thrown in amongst the glamorous Vermeil family as they move between Paris and Antibes, Flora begins to discover that things aren't all that they seem, while back at home her own family is recoiling from a seismic shock. The terse and brooding Xavier Vermeil seems intent on forcing Flora out of his family's affairs – but just what is he hiding?
A remote island. A brutal murder. A secret hidden in the past . . .
In the middle of the North Sea, between the UK and Denmark, lies the beautiful and rugged island nation of Doggerland.
Detective Inspector Karen Eiken Hornby has returned to the main island, Heimoe, after many years in London and has worked hard to become one of the few female police officers in Doggerland.
So, when she wakes up in a hotel room next to her boss, Jounas Smeed, she knows she's made a big mistake. But things are about to get worse: later that day, Jounas's ex-wife is found brutally murdered. And Karen is the only one who can give him an alibi.
The Clever Kids' Holiday Colouring Book is crammed full of fun and engaging colouring activities for bright young puzzlers!
From colour by numbers to shading in spot the difference puzzles, this is the perfect colouring companion on a long journey.
An exciting summer addition to Buster's Clever Kids' range.
In The Deep End , book 15 of the Diary of a Wimpy Kid series from #1 international bestselling author Jeff Kinney, Greg Heffley and his family hit the road for a cross-country camping trip, ready for the adventure of a lifetime.
But things take an unexpected turn, and they find themselves stranded at a campsite that's not exactly a summertime paradise. When the skies open up and the water starts to rise, the Heffleys wonder if they can save their vacation – or if they're already in too deep.
Despite his better judgement, eccentric English gentleman Phileas Fogg has wagered half his fortune on a whim – and a foolish one at that. He must travel around the world in eighty days or lose it all.
Fogg is determined not to lose, no matter the typhoons, bison or Scotland Yard detectives that get in his way. By steamer, train, sledge and boat, on foot and on elephant back, Fogg and his beleaguered valet journey the globe, crossing land and sea in the greatest of races. The most celebrated of Jules Verne's Voyages extraordinaires series, this riotous adventure story has inspired countless films, plays and trips around the world.
Stan is going on holiday to Italy with his (fifth) best friend Felix and a load of strangers. Stan is absolutely terrified. Luckily, his mum's given him an emergency list that includes how to survive a shark attack, and what to do if he gets kidnapped.
Stan thinks that a better list would include how to cope with odd food, and what to do if he accidentally calls Felix's mum 'mum' in front of everybody. And it soon turns out Italy is full of dangers and things that can go wrong. One thing's for certain, Stan's not going to come back the same boy he left. He just hope he comes back at all . . .
Worst. Holiday. Ever is a story about facing fears, dealing with worries, and how it's OK to be anxious, scared, and sometimes a little bit brave.
Looking for some of those bucket list journeys to tick off then check out this amazing holiday book read by DK books. One of the best books to read on holiday!

If you can find the time to read this book then for the active traveller check out this range of exciting hikes and trails from all over the world.
In this book Holly Tuppen describes the sustainable topics of the day such as Slow Travel and Packing Sustainably, as well as the best ways to get around and explains permanent changes you can make going forward.
This is a coffee table book so maybe not exactly your holiday book read, maybe before you go on that trip of a lifetime. In it Manisha showcases 50 train journeys from around the world.

In this book, Adams' self-proclaimed favourite of his own works, the pair encounter animals in imminent peril: the giant Komodo dragon of Indonesia, the lovable kakapo of New Zealand, the blind river dolphins of China, the white rhinos of Zaire, the rare birds of Mauritius island in the Indian Ocean and the alien-like aye-aye of Madagascar. Inimitably witty and poignant, Last Chance to See is both a celebration of our most extraordinary creatures and a warning about what we have to lose if we do not act soon.
Featuring a fantastic new foreword by the authors' long-time friend Stephen Fry, and an afterword from Mark Carwardine that considers what has changed since the book was first published, Last Chance to See feels more urgent than ever before.
At twenty-six, Cheryl Strayed thought she had lost everything. In the wake of her mother's rapid death from cancer, her family disbanded and her marriage crumbled.
With nothing to lose, she made the most impulsive decision of her life: to walk eleven-hundred miles of the west coast of America and to do it alone. She had no experience of long-distance hiking and the journey was nothing more than a line on a map. But it held a promise – a promise of piecing together a life that lay shattered at her feet…
Jon Krakauer's Into the Wild examines true story of Chris McCandless, a young man who, in 1992, walked deep into the Alaskan wilderness and whose SOS note and emaciated corpse were found four months later.
International bestselling author Jon Krakauer explores the obsession which leads some people to explore the outer limits of self, leave civilization behind and seek enlightenment through solitude and contact with nature.
Travels with Boogie is the story of two city slickers – one an unattractive but streetwise mongrel from Stockwell, the other the long-suffering author – and how they came to terms with England's countryside and waterways.
First they had to survive against all odds as they embarked on a heroic journey up hill and down dale, with rucksacks full of Kennomeat, along Britain's longest coastal footpath – from Somerset to Devon, from Cornwall to Dorset. And they did it. Then, undaunted, they took on the treacherous waters of the Thames. Not exactly as Mark had planned, however: this time his companion was to be the delectable Jennifer – but she was held up at the office, and when Boogie was dropped off at the kennels the other dogs complained.
Travels with Boogie is a witty and fascinating account of a mismatched couple and of the people they meet and places they visit.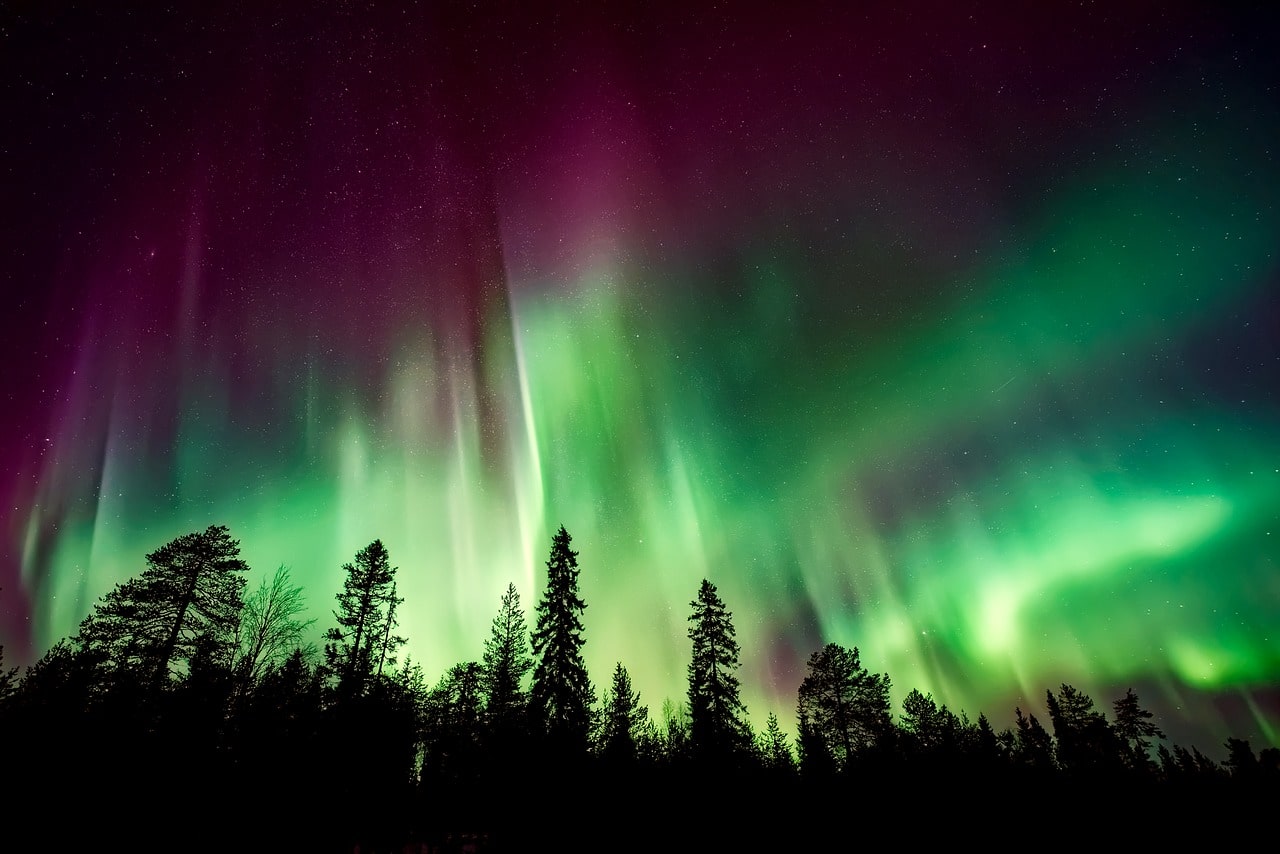 One of the UK's top travel competition websites highlighting some of the very best free-to-enter holiday competitions online.
Are you looking for recommendations for that summer beach holiday book read. Check out the latest best-sellers.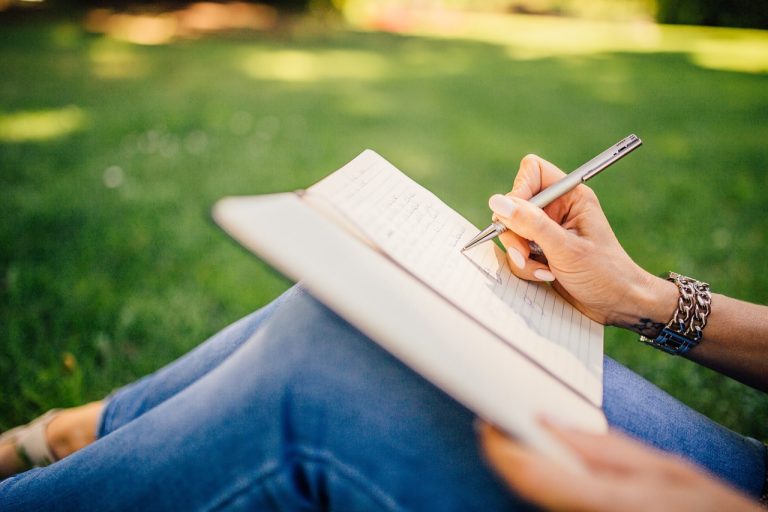 Be sure to check out my travel blog page where you will find all of my latest stories and travel adventures.