A Hannover City Break
On a recent trip from London to Berlin I stopped off for a city break in Hannover, the state capital of Lower Saxony, Germany. Having previously enjoyed the vibrant charm of Cologne and Dusseldorf, I was intrigued by the contrast that Hannover would provide.
Some dubbed Hannover dull and uninteresting, even claiming it to be the dullest city in Germany. Such reviews aroused my curiosity, prompting me to debunk the stereotypes and uncover the hidden gems that make Hannover a unique destination for holidays.
Join me as I delve into the best Hannover sights and experiences.
Hannover Hauptbahnhof
As I was Interrailing I arrived at the wonderfully ornate Hannover Hauptbahnhof railway station which was built in 1876 and is perfectly located in the heart of town. The station opens out onto a huge plaza complete with the Ernst August Galerie shopping arcade. From here you can conveniently take buses or taxis to your chosen accommodation or places of interest.
Arriving in the evening my first impression concerned me given the large police car presence, as well as the number of alcohol-fuelled guys and homeless individuals loitering around. Perhaps not the welcome I was expecting but having also loitered around a few railway stations in my time, I turned a blind eye and made a hasty dash for my accommodation.
Where To Stay in Hannover
Just 100 yards across the plaza was my hotel for the night – the pretty little 78-room Central Hotel Kaiserhof. I was checked in by a charming and friendly lady with no delay – there was no need for a passport or a credit card guarantee. Just my address, and a signature, and I was allocated a spacious double room (204) on the second floor with views across the plaza. At least I could keep an eye on those shady characters from a position of safety.
Arriving later than expected meant that I could not discover the city by night aside from a couple of beers served by the lovely Angela at the hotel's charming little boutique bar. Angela spoke very little English but enough for me to recognize a glint in her eye as she clearly loved to try out her pigeon English. She told me that Hannover was very quiet at this time of year but in the summer months, the city comes alive. That suited me, especially tonight, after a long day travelling on the first day of my Interrail adventure.
The hotel was spotlessly clean, provided excellent WIFI, and was superbly located for access to all the key locations in Hannover. They even surprised me with a complimentary mini-bar with water, juice, and beer. Their showpiece is the superb Café terrace where businessmen and women, as well as tourists, come throughout the day to sip coffee, talk business, or like me, just people-watch. The longer I stayed at this hotel the more I loved its character.
Having had a wonderful night's sleep on a very comfortable bed I was as they say "up and at em" and keen to get to work and discover the best things to do in Hannover. I set my alarm for 7 am and as I drew the curtains I was greeted by a beautiful sunrise and thankfully, no more shady characters. There was just that calm rattle of trams and buzz of people heading to work.
Today was going to be a good day!
The History of Hannover
Now it would appear that I am not alone in knowing very little of this city but from what I had read, Hannover offers a mix of fabulous shopping on wide open pedestrian streets, fine architecture, cultural richness, a trendy vibe and a history dating back to the 11th century. That does not sound boring, dull or uninteresting to me!  
Back in 1636, Hannover was established as the seat of the Electorate of Brunswick-Lüneburg, later known as the Kingdom of Hannover. In the middle of the 19th century, the city was incorporated into Prussia before nearly 90% of the city was sadly destroyed during World War 2.
Today Hannover is a city to explore. For history buffs, there are medieval landmarks like the Market Church and Old Town. You can immerse yourself in the arts at the Hannover State Opera and Sprengel Museum. Nature enthusiasts can find solace in the expansive Herrenhausen Gardens and the scenic Maschsee Lake. Modern marvels such as the New Town Hall and HDI Arena showcase Hannover's architectural prowess.
With major events like CeBIT and Hannover Messe, the city stands as a global hub, while its central location facilitates easy exploration of surrounding attractions. Enjoy shopping along Georgstrasse, savour diverse cuisines, and discover why Hannover is a multifaceted destination catering to history, culture, and business enthusiasts alike.
Things to Do in Hannover via the Red Thread
A great way to get a feel for the city is by following the 4,200-metre red line that guides visitors around Hannover to see its architectural, historical, and various other entertaining sights. So as to ensure you see all the Hannover sights, make sure you download the Red Thread brochure from the local tourist information centre or download the app.
As you can see by the photo I started following the thread but as is my way I decided to veer off and never picked it up again – I just don't like being told what to do sometimes – I will never make a tour guide!
Kropcke
The first stop was to wander along the main pedestrianised zone where numerous well-known large retail shops are located making a Hannover city break a great place for a spot of retail therapy. This central area is known as the Kropcke and is the meeting place for young and old. The name Kropcke was derived from the first café to open back in the 19th century when it was bought by Wilhelm Kröpcke. After that, the name stuck.
At its very heart, there is a small clock which bizarrely when I viewed it was wrapped in what appeared to be a hundred black bin liners while under it was a man enjoying a local beer at 7 am. Again I am not going to criticize – I have been there – not there… but there!
I loved the wide-open pedestrian feel and relaxed atmosphere around this area. The place was buzzing!
Hannover Opera House
A moment's walk from the Kropcke clock leads you to the Hannover Opera House, also known as Opernhaus Hannover, is a cultural gem in the heart of the city. Erected in the neoclassical style, the opera house is a testament to Hannover's rich artistic heritage. Hosting a diverse range of performances, from classical operas to contemporary productions, it stands as a hub for cultural enthusiasts. The venue's grand architecture and acoustically rich interiors create a captivating atmosphere for attendees. Whether attending a world-class opera or a modern ballet, visitors to Hannover Opera House are treated to an immersive cultural experience in one of the city's architectural treasures.
I was amused by the little tuk-tuk that was parked next door to the Opera House. On the side, it was advertising the Shakespeare Pub – oh for another night in happening Hannover.
The Ruins of Aegidienkirche
The Ruins of Aegidienkirche (Aegidien Church) was built in the 14th century. Destroyed during World War II, the church was left in ruins deliberately as a memorial for peace. Today, the site serves as an open-air space with the church's skeletal remains, offering a sombre reflection on the consequences of war.
The Aegidienkirche Ruins stand as a memorial for those lost in conflict, inviting contemplation and remembrance. Located in the heart of Hannover, this site is a testament to the city's resilience and commitment to preserving its heritage.
The New Town Hall
From research, I knew that the city's most iconic sight was the Town Hall however I learned a lesson when asking the lovely receptionist at my hotel for directions as there are indeed two town halls – a new one and an old one! The New Town Hall is the one that receives the headlines and offers the opportunity for some lovely photos across Maschsee Lake.
However, as is so often the case (Red Square in Moscow if I recall) there was a heap of scaffolding up on one side meaning that iconic shot was not for me on this occasion.
The New Town Hall (Neues Rathaus) in Hannover is a majestic architectural masterpiece that defines the city's skyline. Built between 1901 and 1913, this Neo-Renaissance-style structure boasts intricate detailing and a stunning domed tower. Visitors can explore the grandeur of the interior, including the impressive Marble Hall and the council chamber. The panoramic views from the observation deck are breathtaking, offering a sweeping panorama of Hannover. The New Town Hall stands as a symbol of civic pride and architectural achievement, attracting tourists and locals alike. Its central location and historical significance make it a must-visit landmark in Hannover.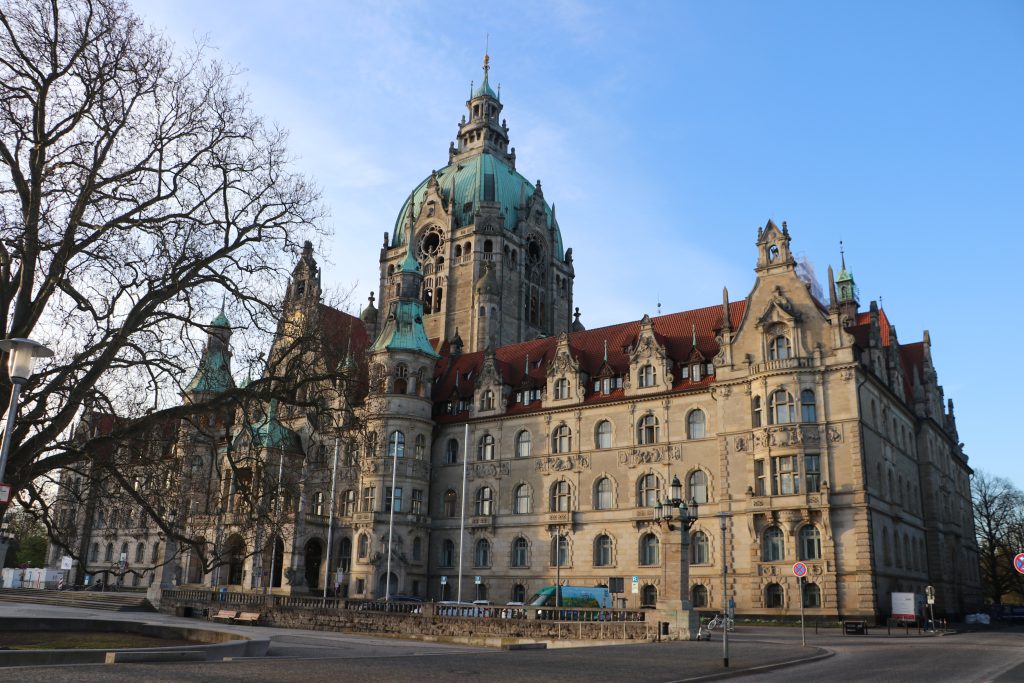 The Museum August Kestner
Alongside the New Town Hall is the Kestner Museum which houses a collection of Egyptian artifacts as well as exhibits from classical antiquity and the history of design.
I spent an eternity taking this photo as Bob the Builder was having the longest cigarette in history. Not sure it was even worth it – the photo, not the cigarette, although I did not ask him!
Anzeiger Hochhaus
The Anzeiger Hochhaus at Steintor was probably my favourite building in Hannover. A high-rise structure built in 1927 in an expressionist style with a frame construction made of clinker and a copper dome.
I thought the photo of it with the ugly modern-day yellow abomination in the foreground just made the Anzeiger Hochhaus look even better than it already was! It reminds me of a Cluedo piece and not a very good one at that.
Hannover Old Town
Explore the charming allure of Hannover's Old Town on your city break. Steeped in history, this picturesque district showcases medieval architecture, quaint squares, and cultural gems. Wander through the vibrant Kramerstrasse, lined with boutique shops and cafes, or visit the iconic Marktkirche, a medieval church with stunning interiors. Immerse yourself in the local atmosphere at the Ballhofplatz, a lively square surrounded by theatres.
Hannover's Old Town seamlessly blends tradition and modernity, offering a delightful city break experience. Discover its rich heritage, cultural delights, and inviting ambience as you stroll through the heart of Hannover's historic charm.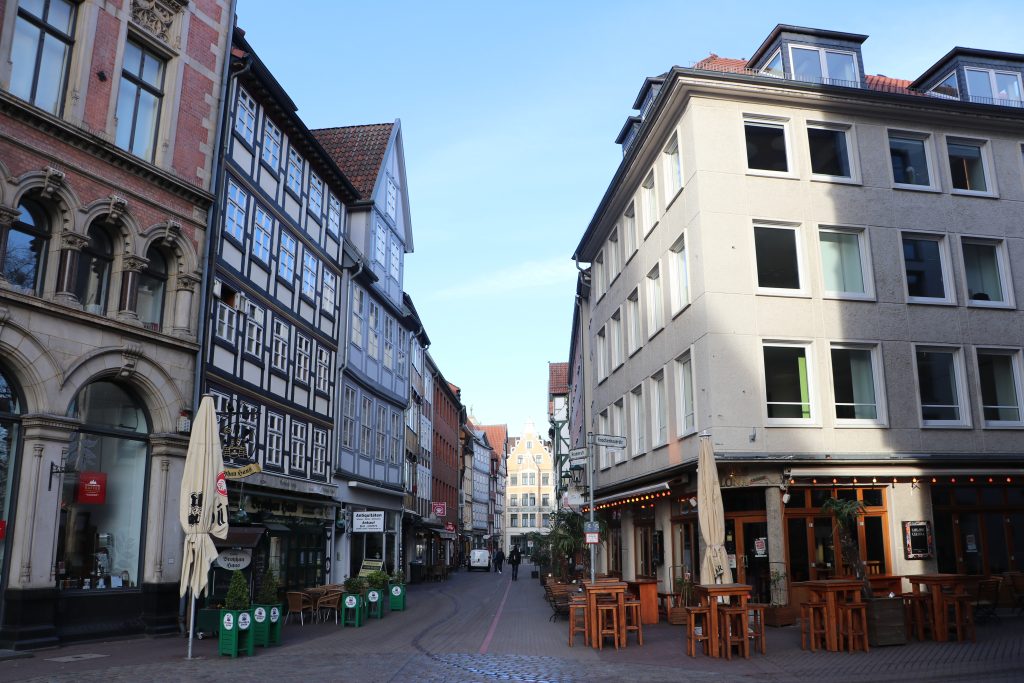 VW TV Tower
By now I was understanding that there are just so many things to do in Hannover. The Fernsehturm Volkswagen Tower or VW Tower as it is better known was built in 1958 by the former German Federal Post Office and stands at 141 metres in height.
Germany has a history of building these types of towers and I am a big fan especially as like here they so often showcase the new versus the old.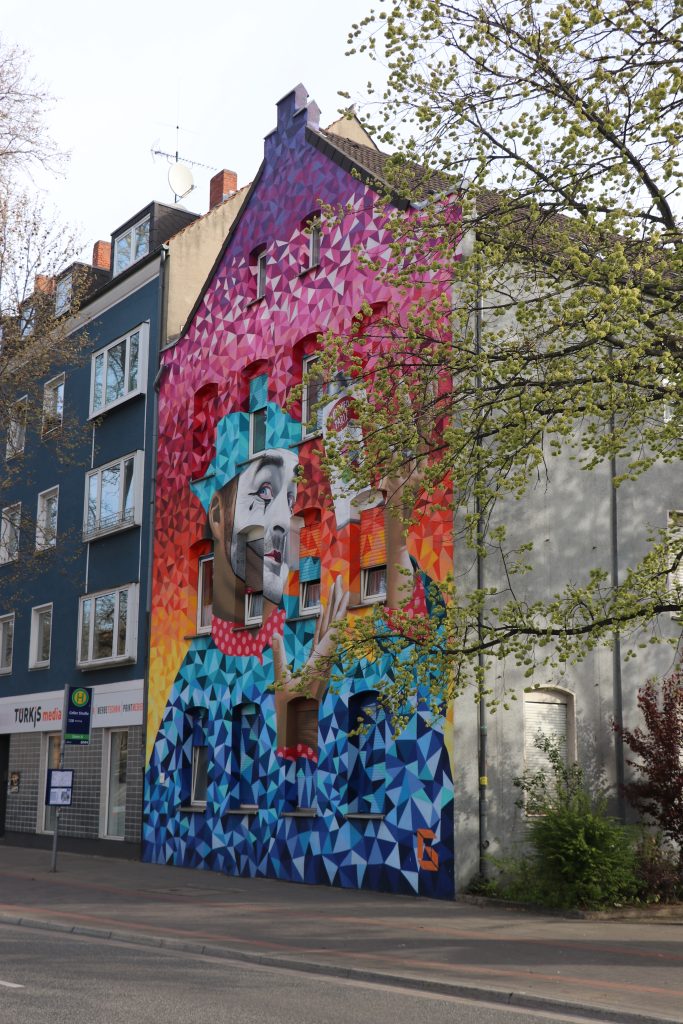 The Parks & Green Spaces Of Hannover
Hannover has clearly focused on ensuring both its residents and tourists like me have access to plenty of fresh clean air with numerous parks, green spaces as well as art. The Eilenriede is Europe's largest municipal forest with 640 hectares lying within the heart of Hannover. If you are lucky you may even spot deer, foxes and bats.
The eco-friendly focus continues with over 500kms of bike lanes where you can take a bike or hire one of the electric scooters that are scattered across the city. If I had had the time I would have definitely hopped on board a scooter as I love whizzing around a city as I did in Vienna back in 2018.
The Maschsee behind the New Town Hall is a pretty lake. During the summer months, the lake turns into the venue of Maschseefest – the festival that attracts around 2 million visitors each year all coming for a wide variety of music, culture and food.
Herrenhausen Gardens are worth a visit as they are considered to be some of the finest baroque-style gardens in Europe.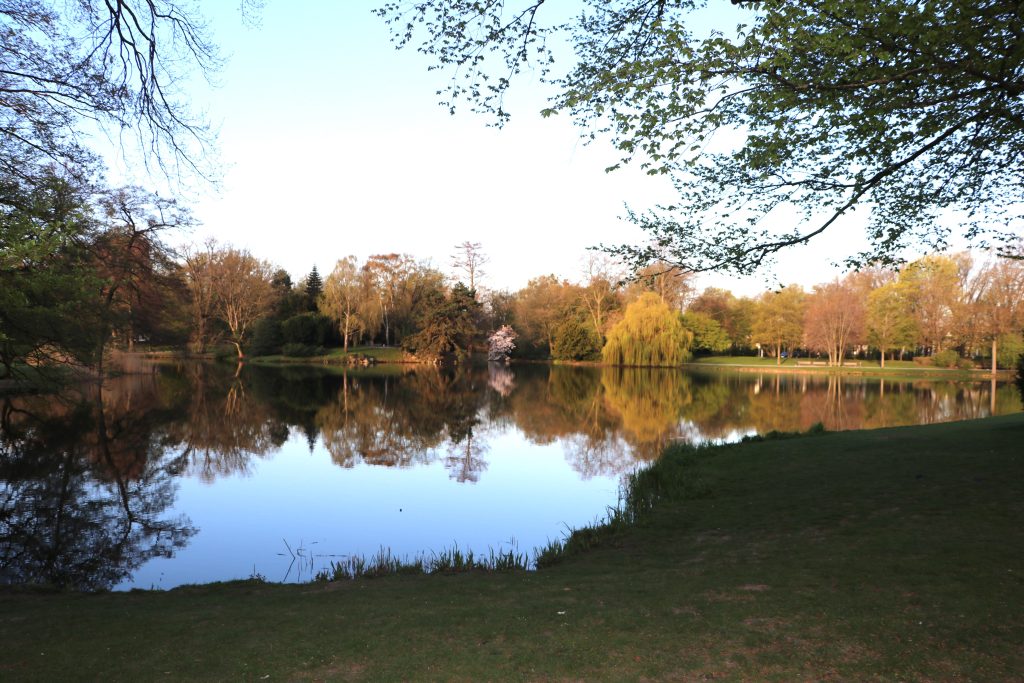 Is Hannover Worth Visiting?
100% YES. I am so pleased I visited Hannover as it truly has much to enjoy from the stunning architecture to the history and art as well as the great shopping, antiques, coffee shops and green spaces. Whilst I did not get the chance to really indulge I hear the food is pretty special too!
Whilst they do need to address the issue of litter in some areas and ensure the city is welcoming both day and night, I feel that the future could be bright for Hannover – this charming shabby chic German city.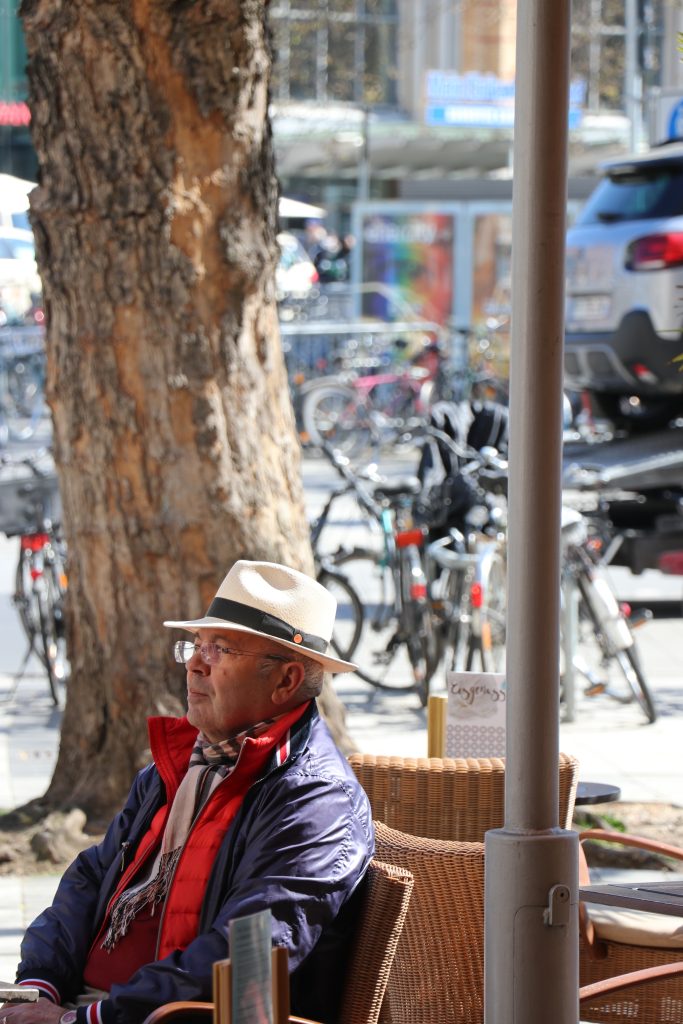 Contact Information
For further information on a Hannover City break visit the Hannover Tourist Office or contact your local travel agent or tour operator.