When you think of Aspen, Colorado in the United States of America, your mind likely drifts to snow-capped peaks and thrilling ski slopes. Yet, the true magic of this Colorado jewel comes to life when the snow melts, revealing a vibrant summer paradise. This is when Aspen unveils its true colors in the summer, and the town's warm weather wonders come alive.
Nestled in the heart of the Rocky Mountains, Aspen blends natural beauty, cultural sophistication, and outdoor adventure. During the winter, the town is a snowy wonderland known for its world-class skiing. However, as the seasons change, Aspen transforms into a sunny haven filled with lush green landscapes, crystal clear rivers, and recreational activities.
The Mountains are Calling
The allure of Aspen's summer begins with its magnificent mountains. The Maroon Bells, two of the most photographed peaks in North America, offer a stunning backdrop for hiking, biking, and picnicking. These twin peaks, mirrored in the glacial Maroon Lake, provide a breathtaking scene that is a must-see for any summer visitor.
The Silver Queen Gondola is a fantastic option if you prefer a less strenuous yet equally rewarding mountain experience. The 20-minute scenic ride takes you up Aspen Mountain, where you can enjoy panoramic views of the Elk Mountains and the Roaring Fork Valley.
Experience Aspen's Wildlife
One of the unique aspects of summer in Aspen is the opportunity to witness the local wildlife. A visit to the Aspen Center for Environmental Studies (ACES) at Hallam Lake offers a chance to explore a 25-acre nature preserve in the heart of Aspen. Here, you can observe a variety of wildlife species, including red foxes, elk, and over 80 species of birds. Guided tours provide fascinating insights into Aspen's diverse ecosystems and the local wildlife's adaptations to the changing seasons.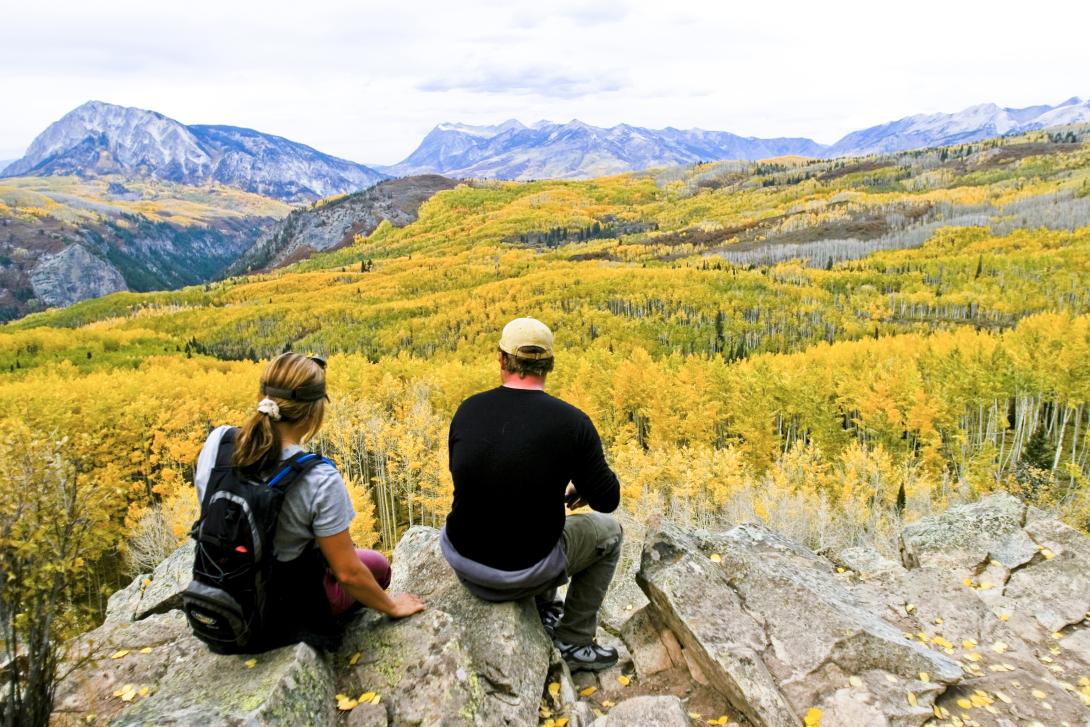 From Culture To Adventure
Culture buffs will find themselves at home in Aspen during the summer. The Aspen Music Festival is a high point of the season, bringing together musicians from around the world for a series of concerts, operas, and master classes. The Aspen Art Museum's cutting-edge exhibitions and stunning rooftop views are another cultural gem worth exploring.
White-water rafting on the Roaring Fork River offers an adrenaline-filled experience for those craving a dose of adventure. You can navigate the river's exhilarating rapids while soaking in natural beauty. If you prefer a more tranquil water experience, fly fishing in the Gold Medal waters of the Fryingpan River is an ideal way to spend a summer day in Aspen.
Thrilling Outdoor Activities
The thrill of outdoor activities in Aspen isn't just limited to hiking and rafting. Things to do in Aspen in the summer also include paragliding off Aspen Mountain for an aerial view of the stunning landscapes. If you prefer staying closer to the ground, horseback riding through the Maroon Bells-Snowmass Wilderness offers a chance to connect with nature in a distinctly western way. Mountain biking enthusiasts will find challenging trails with panoramic views, and golfers can tee off at some of the most scenic courses in the country, surrounded by Aspen's majestic peaks.
Exploring the Via Ferrata
Adding to the thrill of summer in Aspen, the Via Ferrata offers a unique climbing experience on the cliffs above Aspen. This guided adventure, suitable for beginners and experienced climbers alike, involves traversing iron rungs and crossing suspension bridges while securely harnessed. The reward? Unparalleled views of Aspen and its surroundings.
Hot Air Ballooning Over Aspen
Imagine floating over the Rocky Mountains, taking in panoramic views of Aspen's stunning landscapes from a hot air balloon. This early morning adventure perfectly starts a summer day in Aspen, providing unforgettable views and a peaceful, awe-inspiring experience.
Yoga with a View
Aspen's summer lends itself perfectly to outdoor yoga sessions. Many local studios offer classes in beautiful outdoor settings, allowing you to practice sun salutations with the sun. Yoga on the Mountain is a three-day celebration of yoga, music, and nature, perfect for both newbies and experienced yogis.
Aspen's Culinary Delights
Aspen's culinary scene is as diverse and exciting as its outdoor activities. Farm-to-table restaurants, stylish cafes, and gourmet food trucks offer an array of delectable options to satisfy every palate. From savoring locally-sourced Colorado lamb to enjoying the summer's bounty at a farmer's market, the taste of Aspen is as memorable as its scenic vistas.
Art & History in Aspen
Aspen's rich history is another fascinating facet to explore during the summer. A trip to the Wheeler/Stallard Museum offers a glimpse into Aspen's past as a silver mining town in the 19th century. The historic Wheeler Opera House, a venue for concerts, films, and lectures, is another testament to Aspen's cultural heritage. For art enthusiasts, the Anderson Ranch Arts Center offers workshops, art events, and exhibits that celebrate contemporary visual art.
Aspen's Summer Nightlife
As the sun sets, Aspen's nightlife comes alive. From sophisticated cocktail bars to lively music venues, there's something for every taste. Jazz lovers can enjoy a performance at the JAS Café, while those looking for a dance floor can visit Belly Up Aspen, a premier concert venue. If you prefer a quiet evening under the stars, many restaurants offer outdoor seating where you can enjoy a meal while taking in the stunning night sky.
Discovering Local Brews
For those who appreciate a good brew, Aspen's local breweries and distilleries offer an exciting exploration of craft beer and spirits. Guided tours provide a behind-the-scenes look at the brewing process, and, of course, the opportunity to sample the results. Enjoy a cold pint or a refreshing cocktail, and you might discover a new favorite.
Navigating Aspen's Summer Wonders
Aspen's warm weather wonders extend across a wide area, from downtown's lively streets to the tranquil trails of the surrounding mountains. To make the most of your summer in Aspen Colorado, consider an Aspen car service that can cater to all your transportation needs. Not only will you be able to easily navigate Aspen's winding roads, but you can also avoid parking hassles and focus entirely on your summer adventure.
An experienced Aspen car service understands the local terrain and can provide safe, reliable transportation to various summer attractions. Whether you're looking to explore remote hiking trails, attend a concert in town, or simply get from your hotel to a restaurant, a professional car service can ensure a smooth, stress-free travel experience, making your Aspen summer vacation even more memorable.
Contact Information
For more information about visiting Aspen Colorado contact the Colorado Tourist Office.
This blog is a sponsored travel blog and was supplied by a third party. Just One For The Road do not accept responsibility for any queries regarding this content. Should you wish to raise a question I will pass the details on to the individual who supplied the content.
All Images were provided by the Aspen Colorado Tourist Office.