Colorado, the Centennial State, is a true haven for anglers. With its majestic mountain landscapes, pristine lakes, and winding rivers, it offers an unparalleled fishing experience. From the shimmering lakes nestled high in the Rocky Mountains to the winding rivers that traverse the state's picturesque valleys, Colorado offers a wealth of opportunities for those who seek the thrill of casting their lines amidst nature's grandeur. In this comprehensive guide, we will explore the diverse world of fishing in Colorado, from its iconic fish species to top fishing spots, gear essentials to regulations.
Top Fishing Spots in Colorado
Colorado's angling scene is anchored by some remarkable fishing spots that beckon anglers to come from across the nation. In this chapter, we'll explore a few standout locations where you can cast your line and reel in memorable catches.
Rocky Mountain National Park
Nestled within the famous Rocky Mountains, this park is a haven for anglers seeking pristine alpine waters. Its high-altitude lakes and streams are teeming with trout, making it a favorite among fly fishers and lure enthusiast anglers. The serene waters of Rocky Mountain National Park are a natural playground for Rainbow, Brown, and Cutthroat trout, offering challenging yet rewarding fishing experiences.
Gunnison River
For those seeking a more rugged and adventurous fishing expedition, the Gunnison River beckons. Flowing through deep canyons and wild terrain, the Gunnison River is renowned for its trophy-sized trout and salmon. It's a place where skilled anglers can test their mettle against the wily inhabitants of these challenging waters. The remote nature of this location adds to the allure, making it a top choice for the avid angler seeking a true wilderness experience.
Blue Mesa Reservoir
The Blue Mesa Reservoir, the largest lake in Colorado, holds an abundance of fishing opportunities. This vast body of water is home to a variety of fish species, including Trout and Kokanee Salmon. Whether you prefer casting from the shoreline or venturing out on a boat, Blue Mesa Reservoir accommodates all styles of fishing. The open expanse of the lake allows for plenty of space to find your own secluded fishing spot, making it ideal for both solitary anglers and families looking for a day by the water.
South Platte River
If you're in search of an urban fishing experience that doesn't compromise on quality, the South Platte River is a destination which beckons you for a visit. Flowing through Denver and the surrounding areas, this river offers convenient access for city dwellers and travelers alike. Despite its urban setting, the South Platte River teems with aquatic life, providing anglers with opportunities to catch a variety of fish, including Trout. The juxtaposition of nature and cityscape adds a unique charm to this fishing location.
Spinney Mountain Reservoir
Spinney Mountain Reservoir, situated in South Park, is renowned for its large trout and stunning surroundings. This 2,500-acre reservoir is an angler's paradise, offering ample opportunities to hook trophy-sized fish. An additionally notable feature of Spinney Mountain Reservoir is the prolific growth of aquatic insects, creating a thriving food source for trout. This abundance of natural forage contributes to the reservoir's reputation as a top destination for fly fishing.
Catching Colorado's Iconic Fish Species
Colorado's waters are teeming with a diverse range of iconic and renowned fish species, each with unique characteristics and angling appeals. In this chapter, we'll introduce you to each one of these remarkable species without unnecessary embellishments.
Cutthroat Trout
Colorado is renowned for its Cutthroat Trout, a species well-adapted to the high-altitude streams and pristine lakes of the Rocky Mountains. Recognizable by the distinctive red slashes on their throats, these trout offer a rewarding catch for those who seek them. Casting lines in their native habitat is a genuine angling adventure.
Rainbow Trout
Rainbow Trout are a pleasant common sight in Colorado's rivers and lakes. Renowned for their vibrant pink and red stripes, they are not only a visual delight but also put up a spirited fight when hooked. These fish are known for their aggressive feeding habits, making them responsive to various baits and lures. Rainbow Trout offer year-round angling opportunities, ensuring excitement for anglers in every season.
Brown Trout
Brown Trout are elusive and cunning, often found lurking in deep pools and under submerged structures. Their resilience and wariness pose a challenge that experienced anglers relish, and yet are known for their willingness to strike at various types of bait. In Colorado, you'll find Brown Trout in both fast-flowing rivers and serene lakes, making them a prized catch.
Kokanee Salmon
Kokanee Salmon, though not native to Colorado, have established a thriving population in select reservoirs. These landlocked salmon offer a unique angling experience, especially during their annual spawning runs, when their colors intensify and their determination to reach their spawning grounds makes them a formidable foe to reel. Anglers flock to locations like Blue Mesa Reservoir for a chance to hook these vibrant fish.
Planning Your Colorado Fishing Trip
Planning a successful fishing trip to Colorado involves careful consideration of various factors such as timing and budget-friendly transportation options. We will guide you in this chapter through the essential steps that ensure your fishing adventure in the famous Centennial State will be both cost-effective and enjoyable.
Choosing the Right Time to Visit
Timing plays a significant role in determining the overall cost of your Colorado fishing trip. If you're looking for budget-friendly options, consider visiting during the shoulder seasons, typically in the spring and fall. During these times, accommodation prices tend to be lower, and you'll encounter fewer crowds on popular fishing spots. Additionally, fishing conditions can be excellent, with fish more active in cooler temperatures. Spring and early summer are ideal for fly fishing, with hatches occurring and fish becoming more active.
Budget-Friendly Transportation Options
Transportation is a key component of your fishing trip planning, and Colorado offers various options to suit different budgets. If you're traveling from afar, consider flying into Denver International Airport and renting a vehicle to reach your chosen fishing destination. For those on a tighter budget, public transportation and shuttle services are available to popular fishing spots, allowing you to access prime fishing locations without the expense of a rental car. Moreover, carpooling with fellow anglers can help reduce costs and add a pleasant sense of camaraderie to your fishing trips.
Camping in Colorado
Camping in Colorado is a budget-friendly way to immerse yourself in the state's natural beauty and enjoy the great outdoors while at the same time cutting down on accommodation expenses. Avoiding peak summer months can save you money on both camping fees and accommodations. Additionally, consider national forests and Bureau of Land Management (BLM) areas, which often offer free or low-cost dispersed camping options.
Fishing Licenses in Colorado
To legally fish in Colorado, anglers must obtain the appropriate fishing license. The Colorado Parks and Wildlife (CPW) agency oversees these licenses, with different ones available for both residents and non-residents. Licenses are typically issued annually and vary based on residency status and age, and duration. It's crucial to have a valid license before casting your line into Colorado's waters, as fishing without one will result in fines and penalties.
How to Obtain a Colorado Fishing License
Securing a Colorado fishing license is a straightforward process designed to facilitate responsible angling. Here's a concise guide on how to obtain your license:
Online: The quickest and easiest way to obtain a Colorado fishing license is through the Colorado Parks and Wildlife website. Simply visit their online portal, follow the prompts, and complete the required information. You can print your license immediately or carry it digitally on your mobile device.
In-Person: If you prefer a physical license, you can visit one of the many license agents across the state. These include sporting goods stores, bait shops, and Colorado Parks and Wildlife offices. Provide the necessary information, pay the applicable fees, and receive your license on the spot.
By Phone: You can also obtain a fishing license over the phone by calling the Colorado Parks and Wildlife License Sales Office. Follow the automated prompts, provide the required details, and your license will be mailed to you.
Special Fishing Regulations Areas
Some areas in Colorado have special regulations to preserve specific fish populations or provide unique angling opportunities. These regulations may include slot limits, tackle restrictions, or seasonal closures. Anglers must research and follow these regulations when fishing in designated special areas.
Fishing License Prices
Annual Fishing Licenses:
Resident: $36.08
Non-Resident: $97.97
Senior Licenses (Age 65+):
Resident: $9.85
Non-Resident: $34.75
Combination Licenses (Fishing and Small Game):
Resident: $51.48
Non-Resident: $151.28
One-Day Licenses:
Resident: $13.90
Non-Resident: $16.94
Additional Option:
Additional Rod Stamp (allows two rods): $10.67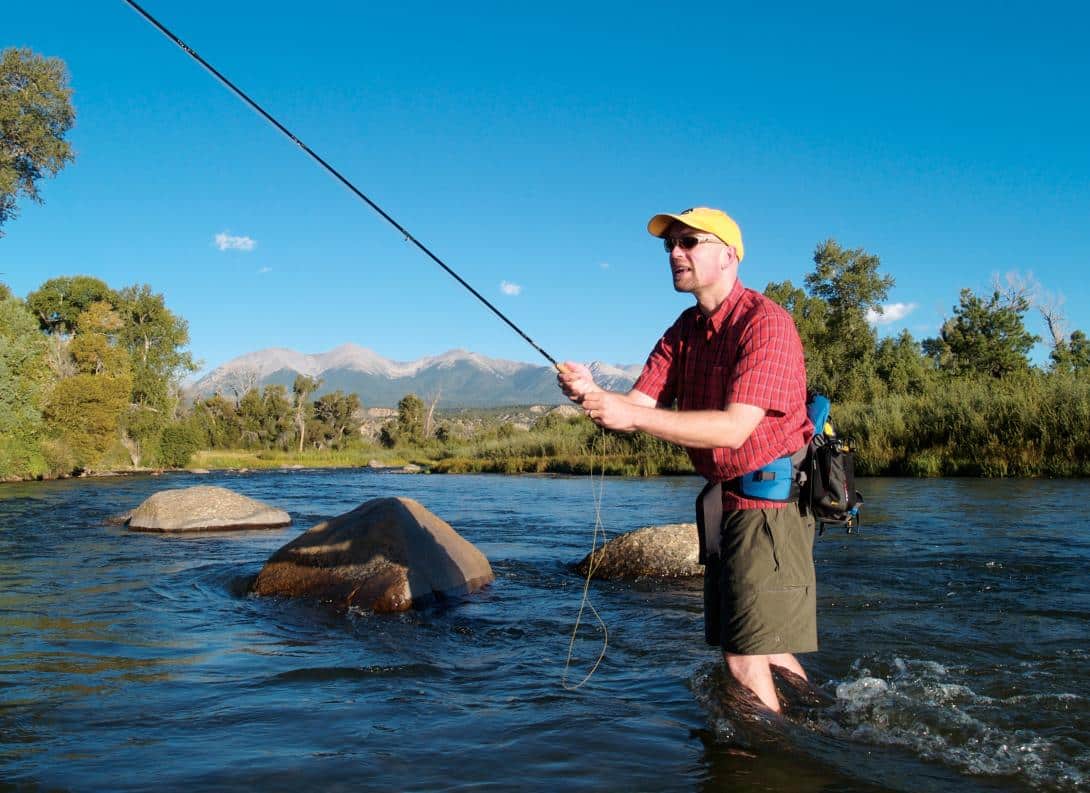 DIY vs Guided Fishing Trips
When embarking on a salmon fishing adventure, a crucial decision to take is whether to go the Do-It-Yourself route or go for a guided fishing trip instead. Each option has its advantages and drawbacks. In this chapter, we'll explore the pros and cons of a guided salmon fishing trip and at the same time guide you in planning your DIY salmon fishing adventure if that is your plan.
Pros and Cons of a Guided Salmon Fishing Trip
Guided fishing trips within the state of Colorado offer some benefits that can meaningfully enhance your fishing experience. It's essential however to weigh these advantages against potential drawbacks to determine if it's the right choice for you.
Pros:
Expert Guidance: Guides possess extensive knowledge of the best fishing spots and techniques in the area, increasing your chances of a successful catch.
Equipment Provided: Many guided trips will include the use of top-quality fishing gear, saving you the cost and hassle of purchasing or renting equipment.
Convenience: Guides will handle logistics for you, such as boat rentals, licenses, and permits, allowing you to focus solely on the thrill of fishing.
Learning Opportunity: You can learn valuable fishing skills and insights from these experienced guides, improving your angling game.
Cons:
Cost: Guided trips can be generally more expensive than DIY adventures if you factor in guide fees, tips, and other expenses.
Less Independence: You will have limited flexibility in choosing your fishing locations and schedule, as guides often have set itineraries for their trips.
Group Experience: Guided trips often involve fishing with a group of strangers, which may not suit introverted people that probably picked up the hobby of fishing seeking solitude.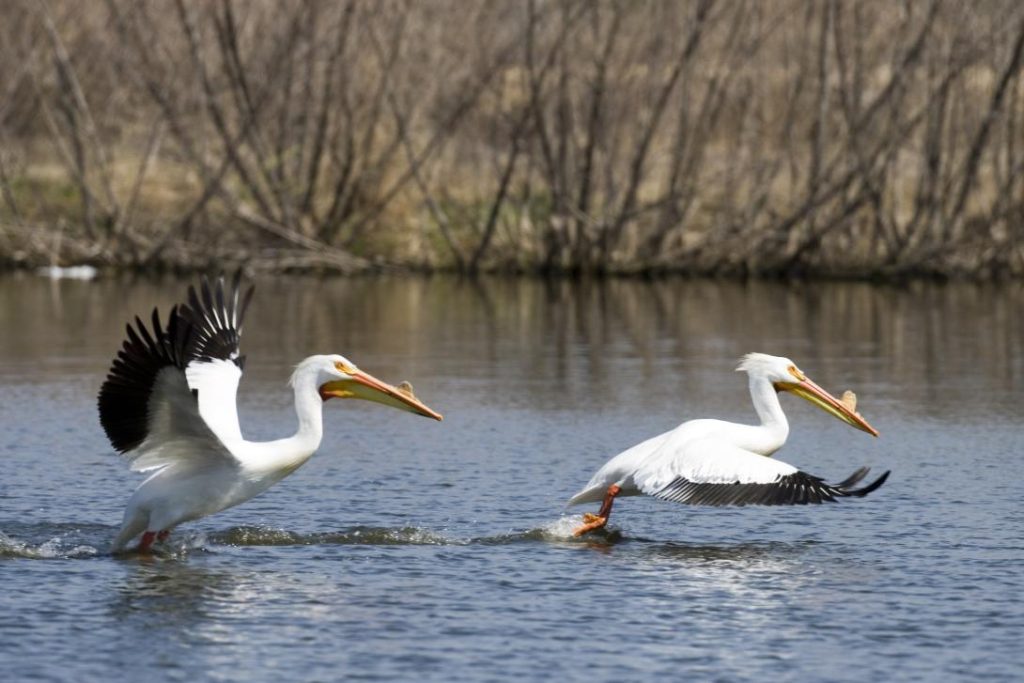 Planning Your DIY Colorado Fishing Adventure
If you prefer a more independent fishing experience, a DIY trip promises to be rewarding for you. If you choose this option, you can target specific fish species and explore various waters at your own pace. Here's how to plan it effectively:
Research Fishing Locations: Research Colorado's fishing spots and identify those that align with your preferences and skill level. Online resources, books, and local advice can help you find suitable locations.
Obtain Necessary Permits: Ensure you have the required fishing licenses and permits for your chosen locations. Be aware of any specific regulations and catch limits.
Gear and Equipment: Invest in or bring your fishing gear, including rods, reels, tackle, and bait. Quality gear suited to your target species is essential.
Transportation: Arrange transportation to your chosen fishing spots. Consider renting a vehicle if necessary or utilizing public transportation.
Accommodations: Book accommodations that fit your budget and proximity to your fishing locations. Camping, budget motels, or vacation rentals are often cost-effective choices.
Safety and Knowledge: Prioritize safety by familiarizing yourself with the area's weather conditions, wildlife, and potential hazards. Carry safety equipment and communicate your plans with someone trustworthy.
Local Insights: Tap into local knowledge by talking to residents, visiting bait shops, or engaging with the fishing community. Local insights can lead to successful fishing experiences.
Colorado's iconic fish species and breathtaking fishing spots await your exploration. So, grab your gear, obtain your license, and immerse yourself in the world of angling in the Centennial State of the USA, where every cast brings the promise of a thrilling catch and a deeper connection to nature. Colorado has it all.
Guest Blog
This original guest blog has been written in collaboration with Adventureplusblog.com. Images have been sourced from Colorado Tourism and are the copyright of Colorado Tourism, Matt Inden/Miles and Denise Chambers/Miles.
Just One for the Road accepts no responsibility for the text or the use of these photos.