If you want to make your summer fun and unforgettable, a road trip might be the adventure you're looking for. Going off the beaten path and exploring the countryside is a relaxing yet immersive experience. You can feast your eyes on stunning views and discover local attractions at your own pace. A road trip will let you see much more of the world versus when you're thousands of feet up in the air. It is also an excuse to crank up the music and stock up on your favorite snacks.
You're spoiled for choice if you're looking for road trips in the U.S. There are countless stunning national parks, coastal views, lush forestry, and rugged terrain to visit. To help you make the best choice for your summer getaway, here are the Top 5 Ultimate USA road trips. For the best experience, make sure to insure and prepare your vehicle.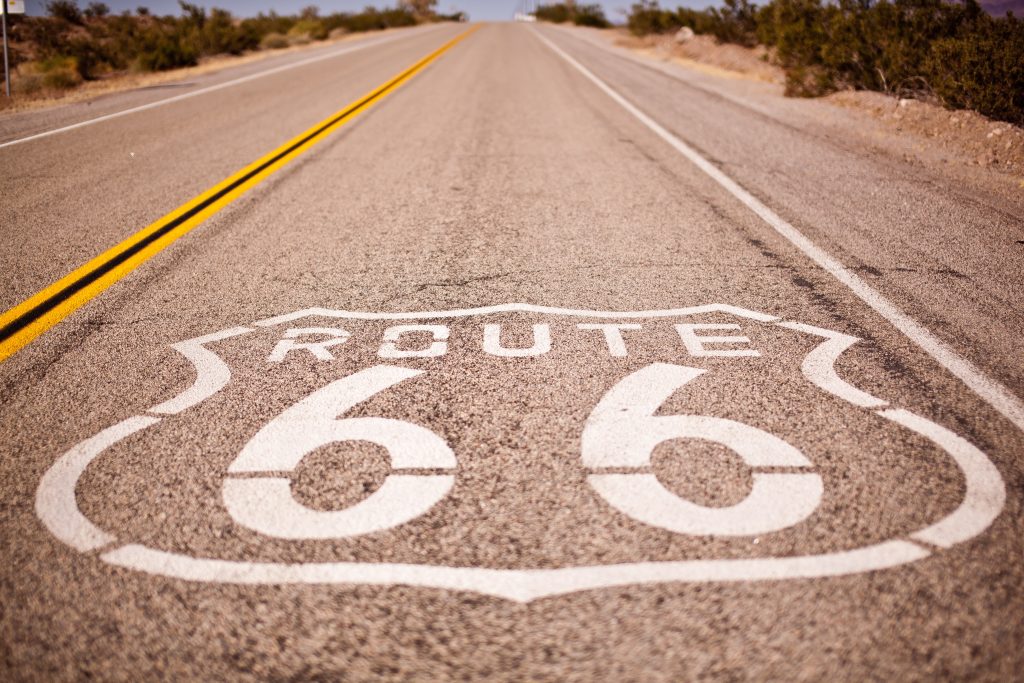 Route 66
This list wouldn't be complete without the legendary Route 66. Known as the "Mother Road," it's one of the original routes in the US Highway System. It covers eight states, beginning in downtown Chicago and weaving through the country to the Santa Monica Pier. Spanning 2,500 miles, the iconic route features kitschy roadside diners, famous museums, and beautiful national parks. It's a long journey, so some prefer to break it into smaller parts. But you can also take the whole trip if you're feeling adventurous.
A pitstop you can't miss on Route 66 is the Meramec Caverns in Missouri, home to artifacts from the Pre-Columbian Native Americans. The best way to explore the wonders of this 4.6-mile cavern system is by joining a guided tour. The Painted Desert in Arizona is another natural beauty worth visiting along Route 66. It's a breathtaking landscape of various colors, textures, and layers that resemble a painting.
For those who want to soak up some culture and history, head to the Route 66 Museum in Oklahoma. It takes guests through the famous highway's story through changing exhibits.
Blue Ridge Parkway
Blue Ridge Parkway is for those who want a stress-free road trip experience. Commercial vehicles and billboards aren't allowed here, and the speed limit sits comfortably at 45 mph.
The 469-mile scenic drive starts at Shenandoah National Park in Virginia and leads to the Great Smoky Mountains National Park in North Carolina. That's five and a half hours of waterfalls, mountainous terrains, wild birds, and vibrant foliage. However, note that you'll be sharing the road with many bicyclists, so stick to the speed limit to keep everyone around you safe.
A Blue Ridge Parkway road trip must include Mount Pisgah in North Carolina, famous for its impressive hiking trail network. It is also home to the iconic Pisgah Inn. It has been around since 1964, but it withstood the test of time and is still a beautiful piece of architecture. Thanks to its high elevation, it doesn't need air conditioning, even in the summer. Every room boasts a private balcony or porch with a breathtaking view of the mountainous landscape.
Olympic Peninsula Loop
The Olympic Peninsula Loop makes for a memorable road trip because of its diverse terrain. The 330-mile drive will show you the snow-capped Cascade Range, luscious temperate rainforests, scenic shorelines, and towering waterfalls. You can start your road trip in Seattle and use Junction 104 to connect to Highway 101. You can go clockwise or anti-clockwise in the loop. Either way, you'll encounter all the beautiful spots the Olympic Peninsula offers.
Sol Duc Hot Springs in Port Angeles is one of the famous attractions in the Olympic Peninsula Loop. It offers three mineral hot spring pools and one freshwater pool. You don't have to worry if you forget to bring your swimsuit because visitors can soak in the buff. Lake Crescent is another spot you can add to your itinerary. Known as the most beautiful lake in the U.S., its water is a brilliant blue with remarkable clarity. The low nitrogen levels in the water prevent algae growth, so it's pristine all year round.
For more adventure, you can hike through the Quinault and Hoh rainforests. Remember to wear proper hiking boots because some areas are rough and steep. Sandals or slippers won't provide enough protection.
Historic Columbia River Highway
The Historic Columbia River Highway dates back to 1913, making it one of the oldest routes in the U.S. Today, it's a national historic landmark and one of the most scenic road trips you can experience in the country.
The 74-mile journey starts in Portland, stretching over the Columbia River Gorge and extending to Route 30 and 35 in Oregon. Be prepared to witness wonder after another, including river borders, waterfalls, and bridges. However, the Historic Columbia River Highway is shorter than other road trips. It's better to spread it over two or three days so it doesn't come to an abrupt end. You can stay a few nights at a campsite to make the trip last longer.
You can't miss the Vista House in Oregon if you're taking this road trip. Constructed in 1918, it's one of the most luxurious rest stops in the country. It features a majestic exterior, stained glass windows, and marble floors. Additionally, it boasts a gorgeous view as it sits 700 feet atop the Columbia River. There's also a series of grand waterfalls worth adding to your itinerary. The Latourell Falls stands at 224 feet, the Wahkeena Falls at 242 feet, and the Multnomah Falls at 620 feet.
Pacific Coast Highway
The Pacific Coast Highway is for those who love looking at the water. It gives visitors a 655-mile ocean view, winding along most of the Pacific coastline of California. Aside from the glimmering sea, it has various beaches and historical sites you can explore. However, it's a lengthy road trip and isn't for the faint-hearted.
You can start your adventure in sunny San Diego and bask in its laid-back beach vibes. Your next stop can be Carlsbad, where flower fields bloom. There's still plenty to see if you're visiting in the summer or other seasons outside of spring. You can then head to Los Angeles and visit the quaint coastal towns, the legendary Queen Mary ship, and the famous Santa Monica Pier.
For the history buffs, you can continue along the Pacific Coast to Santa Barbara. There are many historic sites to visit here, including the Old Mission. This iconic landmark, famous for its graceful beauty, still serves as a church today. You can join a tour to explore its architecture, artworks, museum, cemetery, library, and garden. The Pacific Coast Highway road trip ends when you cross the famous Golden Gate Bridge in San Francisco.
Plan Your Road Trip
The key to an enjoyable summer road trip is careful planning. Aside from studying your route and choosing which spots to visit, ensure your vehicle can take the arduous journey. Choose a car suited for long travels and give it a tune-up before you leave. Most importantly, secure the proper auto insurance coverage so you have financial protection in the event of an accident.
Top 5 Ultimate USA Road Trips Information
This United States of America blog is a sponsored guest blog and was supplied by Drivemarketingonline.com. Just One For The Road do not accept responsibility for any queries regarding this content. Should you wish to raise any issues, they will be passed on to the individual who supplied the article. 
All images were provided by Drivemarketingonline and are sourced FREE from Pexels.com, Nara.getarchive.net, pixabay.com and picryl.com.
Sources:
https://www.santabarbara.com/attractions/mission-santa-barbara/
https://www.olympicnationalparks.com/things-to-do/mineral-hot-springs-pool-at-sol-duc-hot-springs-resort/
https://www.roadtripsandcoffee.com/places-to-visit-blue-ridge-parkway/
https://www.pettitts.co.uk/blog/things-to-see-route-66
https://www.vroomvroomvroom.com/road-trips/10-best-scenic-drives-usa/
https://www.vroomvroomvroom.com/road-trips/highway-one/
https://viatravelers.com/best-roadtrips-in-the-usa/