Introducing Barbados
It is now many years since I had the thrill of visiting the Caribbean island of Barbados. Rather sadly I thought long and hard about this visit last year after learning that one of the groups I had traveled with and whom I had occasionally caught up with at travel industry events had passed away. Whenever we saw each other we recalled that Barbados educational which included an island tour, many fabulous dinners full of laughter, nights out in Bridgetown drinking mind-blowing rum cocktails, and a sunset cruise soaking up those last rays of the day on the Caribbean sea. Barbados certainly delivered good times and some fond memories that today seem more precious than ever.
The colorful and lively capital is Bridgetown which lived up to my expectations. Bustling streets are full of life and noise. Fresh food markets and boats unloading their catch of the day. Friendly welcoming people delivering great food and wine in magical, charismatic bars and restaurants with sensational ocean views.
Get out of town and Barbados is known for its white sandy beaches offering sun worshippers and water sports enthusiasts everything that they need for a dreamy holiday.
Try the local roadside rum shacks, feel the Bajan beat and get down with the locals.
With its rich history and culture, the Bajan experience is unique, and special and will leave you feeling good about life. We all need that just now.
Key Information
Getting Around
Perhaps the best way to get around Barbados is by taxi. They are both safe and easily booked via your hotel's concierge or from taxi ranks. As with so many places in the world obtain the fare before setting off to avoid issues particularly as taxis are not metered.
The bus services are pretty good and a cost-effective means of traveling around the island.
Car Hire is readily available and gives you the freedom to explore. In Barbados, they drive on the left-hand side of the road.
When To Go
The peak season in Barbados runs from December through to May with the most popular period for tourists generally between Christmas in December to April.
The wet season runs from June to November.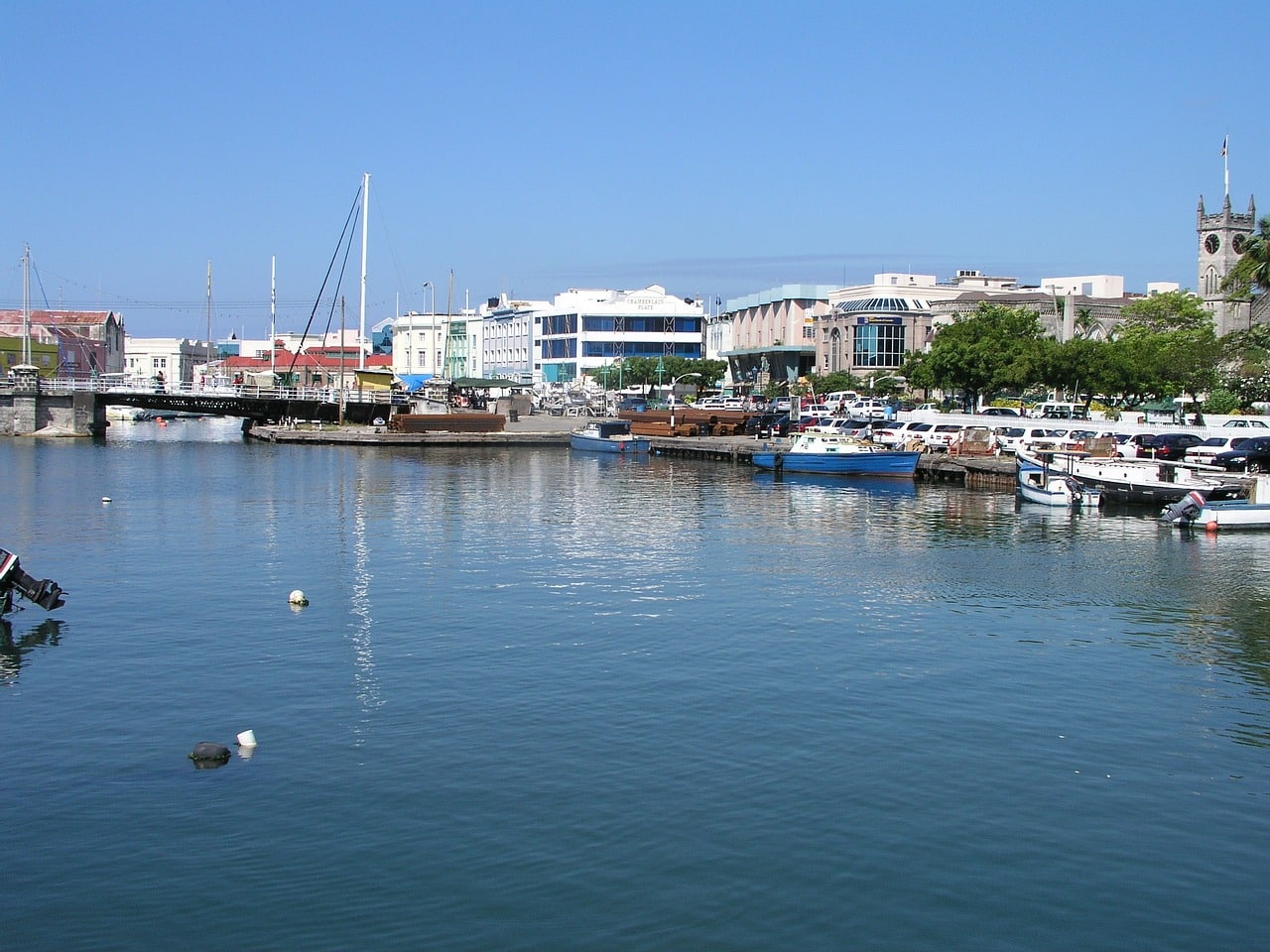 Places to Stay in Barbados
The most popular accommodation choices in Barbados are 5-star hotels, luxury villas, all-inclusive, self-catering guest houses and apartments, or cute little B&Bs offering that home from home-style accommodation and service.
One of the most prestigious addresses in all of the Caribbean let alone Barbados is The Sandy Lane Resort. Opened in 1961 this is a property that delivers excellence attracting the stars of our time.
Another top hotel with a long history is the Cobblers Cove Hotel. Situated on the beachfront this property combines country house style with Caribbean tradition.
When I stayed on the island I was located 12 miles north of Bridgetown in an area called Speightstown. My hotel was Little Good Harbour – a small family-run boutique property on the beach with the most amazing restaurant called "The Fish Pot". I recall barmy evenings sipping fine wine and eating delicious fish on the terrace before heading into Bridgetown for some legendary Barbados nightlife.
Very popular with UK and US guests are the large Sandals properties of Sandals Barbados and the Sandals Royal Barbados.
Check out Tripadvisor for all Barbados Hotel Reviews and price comparisons.
Food & Drink
Bajans are passionate about their food and will often use the freshest of ingredients with homegrown herbs and spices. You will find the styles are heavily influenced by Africa, Creole, Portugal, and India.
Seafood is perhaps the number one dish with a huge variety of fish including flying fish caught straight from the ocean as well as shellfish like lobster, shrimps, and crab often found on menus. Fish cakes are a local specialty often fried with white fish and spices.
On any trip to Barbados expect to see the classic Bajan pepper pot stew, Cou Cou, various fabulous seafood dishes, or Jug jug, which is made with guinea corn flour, pigeon peas, salted beef brisket, ham, or other salted meat, pork, or chicken, onions, and other herbs and spices. Pudding is sweet potatoes made with onions, salt, and pepper. Souse is a pickled pork dish. Roti is a famous version of a burrito.
Delicious food needs delicious drinks. The Barbados Rum Punch is considered by the Bajans, well they would, to be the best rum punch in the world. There is the healthy Mauby flavored with cinnamon and nutmeg. Ginger Beer, Sorrel, and the popular Banks Beer.
Best Beaches
Rockley Beach
Positioned in the south of Barbados Rockley Beach is one of the top beaches on the island offering great opportunities to relax, swim or take part in some of the water sports activities available.
Carlisle Beach
One of the island's most beautiful beaches this striking beach is a top spot for scuba diving, snorkeling, and exploring an underwater shipwreck. The soft white sands, swaying palm trees, and idyllic waters are just another reason to visit.
Bathsheba Bay
Located on the eastern side of the island, Bathsheba Bay is a rugged craggy Atlantic-facing beach full of rock formations. Interesting it is a great location for surfers.
Sandy Lane Beach
Located in the west, this iconic beach is what people dream about in Barbados. Soft white sands, calm turquoise waters, and beautiful trees line the coast.
Top Things To See & Do
Historic Bridgetown & Garrison
Back at the beginning of the 21st century I spent a few days exploring Bridgetown and loved its vibe and energy. Bridgetown is the capital of Barbados and a UNESCO World Heritage site. This vibrant life, bustling markets, beautiful old colonial architecture, and its historic downtown area and garrison are a joy to explore.
Speightstown
Just a dozen kilometers north of Bridgetown is Speightstown – a small village full of rustic, nautical charm. This is real Barbados with fishermen coming and going, fresh produce sold on the streets alongside beautiful colonial buildings.
Hunte's Garden
A botanical jewel full of striking plants and endemic nature and ideal for a half-day excursion where relaxation at one with nature
Barbados Wildlife Reserve
Set in the north of the island amongst a mahogany wood forest the Barbados Wildlife Reserve is a 4-acre reserve bursting with wildlife and natural habitats. Look out for monkeys, deer, peacocks, iguanas, turtles, and much more.
St Nicholas Abbey
This traditional old building dating back to 1658 is set amongst a plantation and includes a museum, a rum distillery and there is a steam train that circumnavigates the property.
Queen's Park
Located in Bridgetown, Queen's Park offers visitors the chance to relax amongst nature as well as fountains, a colonial bandstand, and its most famous attraction – a thousand-year-old Baobab tree.
Harrison's Cave
In the center of the island is Harrisons Cave which is a crystallized limestone cave complete with streams and stone structures.
Animal Flower Cave
Located on the north of the island the Animal flower cave offers visitors views of the ocean through natural openings. On top of the cliff are similarly spectacular views.
Pre Bookable Excursions in Barbados
More Information
The Barbados Tourist Office provides a wide choice of useful information including places to go, things to do and what you can expect from the weather.