The Isles Of Scilly, UK
Given the fact I worked "on the road" for much of the past 25 years there are very few corners of the United Kingdom that I have yet to tread however the Isles of Scilly, 28 miles off the coast of Cornwall, is one such outpost!
So why is it I have never been? Well, I guess for a start it was not on my business call list. Perhaps however the main reason was I have never known much about the Isles of Scilly and maybe had the impression that there would be very little for me to do there.
Now as the years go by peace, quiet and relaxation all work their way to the top of the holiday requirements list so maybe now I should be considering these islands for that relaxing break to switch off and enjoy good old-fashioned British hospitality, some of life's simple pleasures like rock pooling, beach walks and taking in that invigorating Atlantic sea air.
The tour operator Prestige Travel features the Isles of Scilly as part of their "Closer to Home" brochure – a selection of some of the British Isles as well parts of Scotland and Ireland. During the crazy summer of 2020, Shubhra Halliday, from Prestige Travel recently took a break to this secret archipelago off the southwest tip of Britain.
Opportunity Knocks
When an opportunity presented itself to travel to the Covid-free destination of Isles of Scilly – I jumped at the chance.
Having worked through the last six months in travel, it was a welcome break to experience what these islands could offer. It opened up in July 2020 and we have seen a surge of bookings travelling during the Summer & Autumn months this year. As you read on, you will not believe that all photos are my own from this trip – a real-life experience.
Getting Around The Isles Of Scilly
The Isles of Scilly is an archipelago around 30 miles off the south-western tip of the United Kingdom. Though numbering fifty islands in total, only five are inhabited. There are options to fly via helicopter (15 minutes from Penzance) or Skybus flight – however, I boarded the 2.5 hour journey on the Scillonian Ferry from Penzance to St Marys.
It's a lovely 10-minute leisurely walk from the quay to the hotel. With only 26 rooms in this stylish boutique hotel, it truly is home from home.
I followed an itinerary that we use for our Escorted Tours specialising in the nature of Isles of Scilly. This would provide the best way of seeing the majority of the islands.
Each day, I took a boat to the different islands. Each one offers something unique and different. Travelling to the Isles of Scilly is like travelling back in time. It's laid-back, relaxed, scenic & completely tranquil. The waters are crystal-clear, the nature is abundant with so many species of flowers, fauna, birds & insects.
I was very lucky to have travelled on the Eastern Isles Cruise to see what must have been over 80 seals in the wild. Travelling on this small cruise (usually holds about 35), is a 1.5 hours trip sailing around to the uninhabited islands where the Atlantic grey seal colonies and a variety of seabirds can be found.
St Martins
Another day saw me sailing to St.Martins. At just 2 miles long, this was a phenomenal sight with beautiful long stretches of powdery fine-white sandy beach. The water is sparkling clear blue. I can see why it is mistaken for the Caribbean.
Walking around, there is an abundance of flowers along the winding road. A community that is so small of only 130 people who wave and are friendly (and obviously all know each other).
St Agnes
Sailing to St.Agnes is an unspoilt & astonishingly beautiful island joined to its neighbouring island Gugh by a sand bar at low-tide. Here the terrain is so mixed from rocky outcrops in the west to hidden paradise coves in the east, joined by a patchwork of flower fields and farmland.
For pure nature-lovers, this is a great place to find an abundance of wildlife. A real treat was finding the Isles of Scilly shrew – not something easily found. A great stop can be had at the infamous Turks Head for the traditional Cheese Ploughmans Lunch.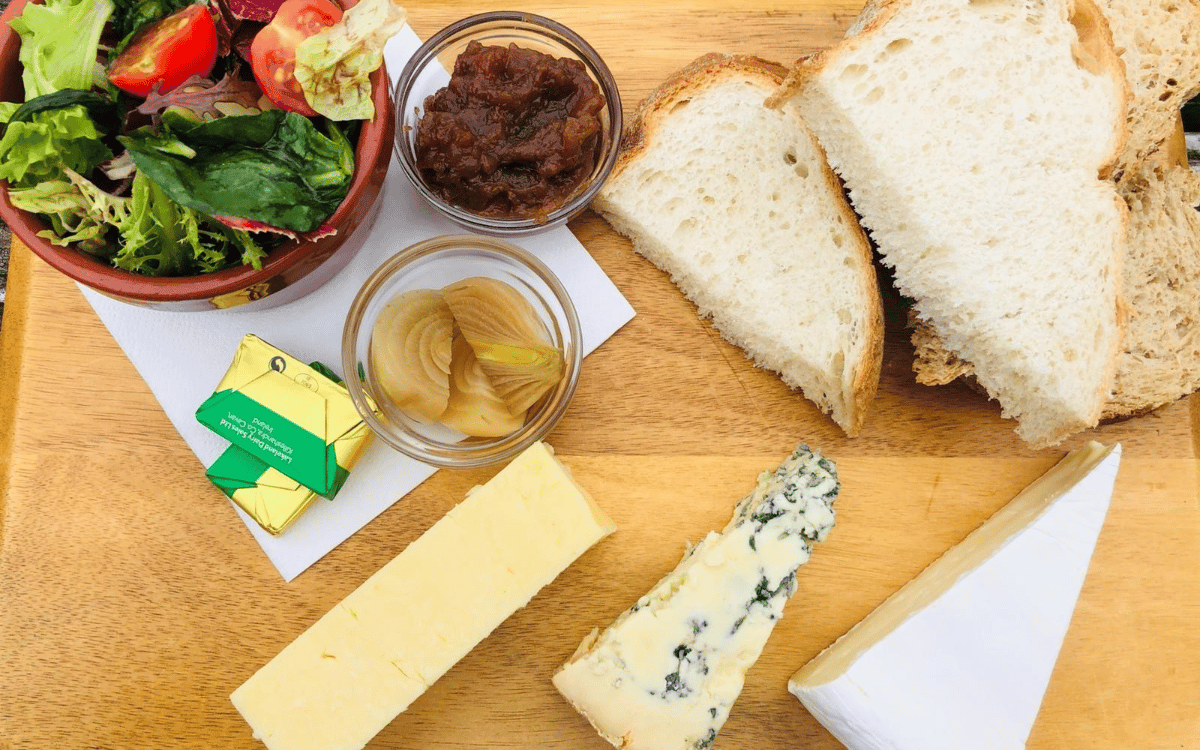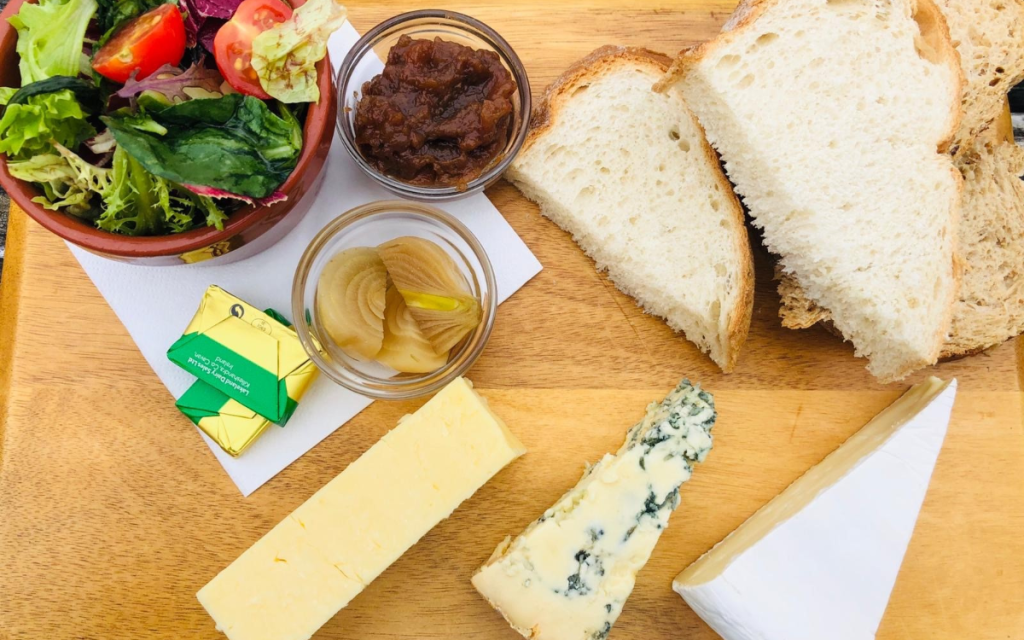 Tresco Island
Finally, one of the highlights of my trip was visiting Tresco Island which is privately owned. With its long silver beaches & historic sites including King Charles Castle – a coastal artillery fort dating back to the 16th century, truly a magnificent site.
For me, visiting the Abbey Gardens was my aspiration and did not disappoint. It is home to a huge collection of exotic plants from all over the world. This terraced sub-tropical garden boasts an astonishing collection from over 75 countries. It is described as a "Perennial Kew without the glass" and home to over 80 species of plants and flowers many of which could not thrive on the mainland. This truly is a nature-lovers paradise.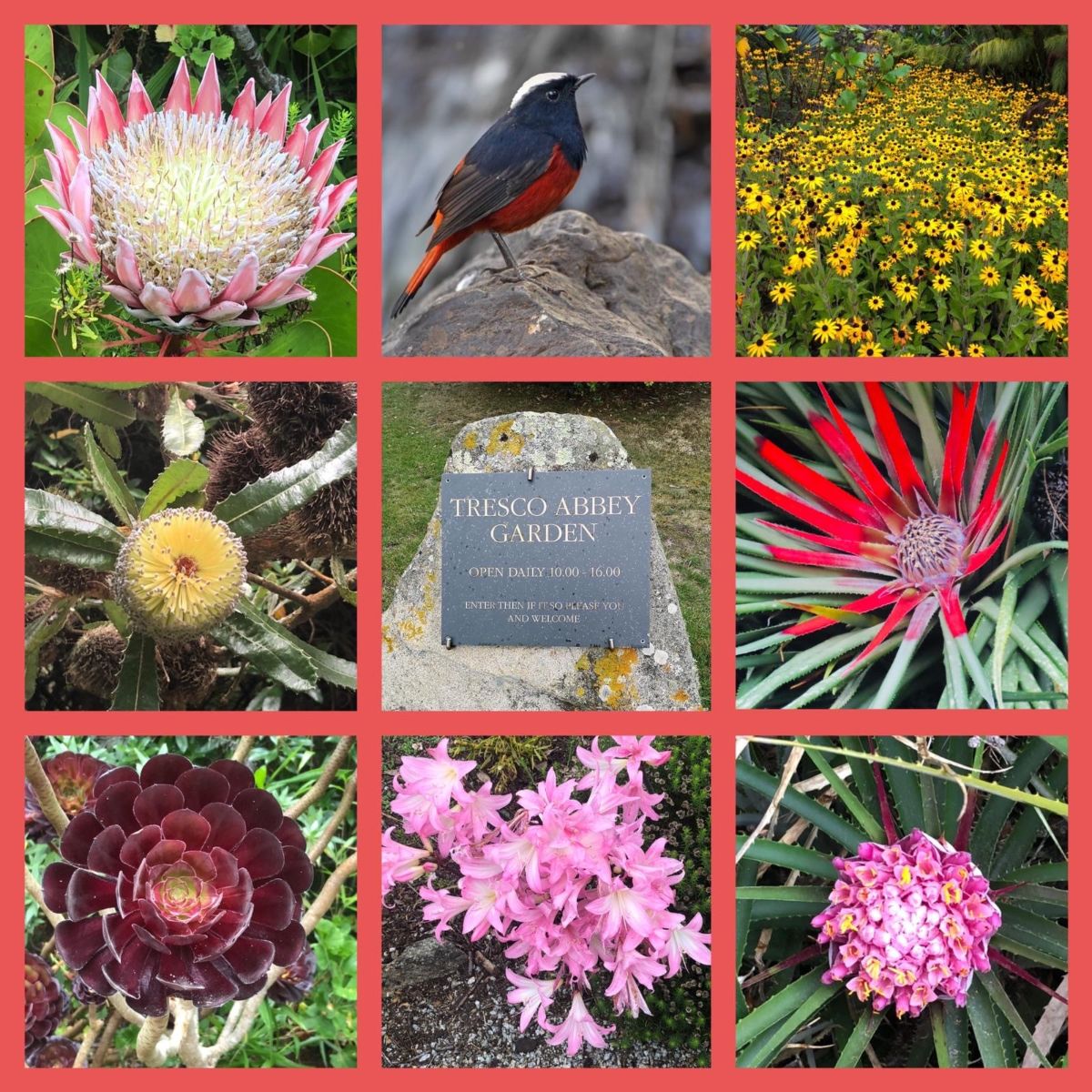 Food For Thought
Dining was incredible with so much emphasis on organic & fresh produce. With the water in abundance around the islands, seafood and locally-caught fish is order of the day…all prepared & cooked to a high level with attention to detail.
I got to visit the locally award-winning gin distillery & sample the goods – all obviously for work purposes. They truly are a self-sufficient destination.
Accommodation
I visited a number of hotels & guest-houses – all catering for every type of Prestige Holidays customer. From couples & families staying at St.Marys Hall Hotel or for the older generation & families with teens, the Star Castle to the dog-accommodating Tregarthen's or for those on a budget, the beautiful Schooners or even the idyllic hideaway of Karma to name but a few.
However, do remember these are small properties and can fill very quickly in a short amount of time.
Exceeding Expectations
To ensure I truly sampled the Isles of Scilly, I met with a number of locals and even went out on a few evenings with the youth & the elders also meeting one of three policemen working on the islands. The overall conclusion was that they loved their islands, the going-back-in-time, the beauty, the independence & the safety were all attributes to how these islands run so efficiently.
Looking at the Spring, Summer & Autumn months for 2021, I would advise to book with Prestige Holidays since allocation is rapidly being booked. Having met and spent time with our resident wildlife expert, Will – I truly would consider one of our Escorted Tours.
I knew this would be a special destination but it really did exceed all expectations. And I am raring to visit again in the Spring since there is more of St.Marys I would like to visit as well as Bryher Island & seeing the puffins.
Contact Information
Prestige Travel are specialists for the Isles Of Scilly in the United Kingdom. Each of their holidays is tailored to your specific needs and interests. You can book Prestige Holidays with your local travel agent or contact them as below.
T: 01425 480 400
W: www.prestigeholidays.co.uk/
For more information then I suggest a visit to the Isles Of Scilly tourist information centre.