The term 'unique' gets banded about far too often nowadays, particularly when it comes to describing popular travel destinations.
However, if there's one city that deserves this moniker it's the ancient city of York, located in the United Kingdom largest county Yorkshire, and close to the so called capital of Yorkshire, Leeds. Punctuated by medieval streets and hushed alleys, boasting a dramatic gothic cathedral and many other incredible landmarks that pay homage to its decorated past, this bustling municipality attracts millions of visitors each year.
A popular city break destination, or a stopover point for intrepid travellers wanting to explore the nearby Yorkshire Dales, there's so much to see and do in this historic city that deciding what to cram into your itinerary can be a little bit daunting.
Luckily, and to save you time, we've done the hard work for you! Here's our guide to the best upcoming events and attractions in York that you won't want to miss in 2023.
York Races- Events Throughout The Year
York is home to one of the UK's most popular racecourses and throughout 2023 there are plenty of great horse racing events to enjoy.
Staring from mid-May the Dante festival rolls into town; don you finest apparel and head to the track for a weekend full of fun and thrills as you watch your pick attempt to gallop to glory.
Moving further into the summer York racecourse then hosts the June meeting, a popular date in the horse racing calendar for groups and couples looking to embrace the British summer and enjoy a few glasses of champagne from the stands.
In August 2023, the Ebor Festival, York's biggest racing meet rolls up and the 2023 edition promises to be bigger and better than ever before. Watch some of the world's finest horses and jockey's battle it out for the biggest prizes. 4-day event packages are available if you'd like to experience the whole festival, whilst weekday/weekend tickets are also available to book now.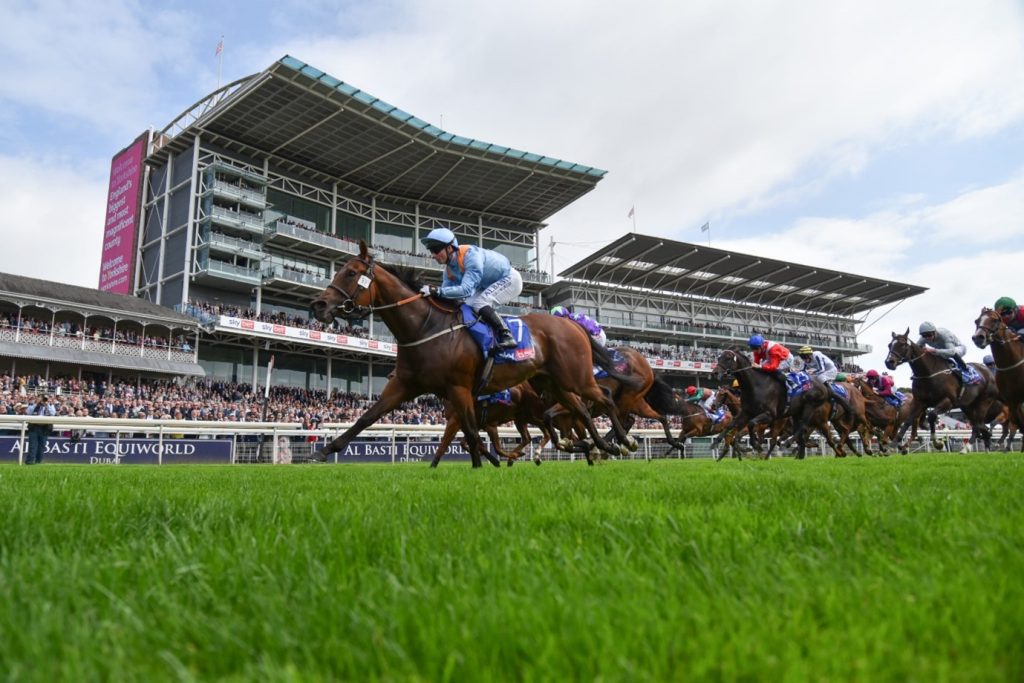 York Chocolate Festival, April 6th-April 10th
This April, and just in time for Easter, York is set to usher in the return of York Chocolate Festival for the first time since 2019.
The festival pays homage to York's remarkable confectionary history which includes proudly standing as the birthplace of Rowntrees, and all the wonderful sweet creations they have gifted to the world.
The festival will take place on Parliament St, which will be lined with dozens of stalls selling a variety of chocolate and sweet-related goodies. Taking place over four days, there's no better time to call a cheat day (or week) as you sample everything from dreamy fudge to decadent chocolate bars.
If previous incarnations of this spectacular event are to go by you can also expect music and entertainment; drinks vendors will also be on hand so you can grab a refreshing beverage to wash down your sweet treats.
JORVIK Viking Festival, 11th-19th February
History buffs may be aware that York has an intriguing Roman past. However, did you know that this incredible city was also invaded by Ivar the Boneless and his Viking crew way back in 866?
Today York proudly celebrates this Viking encounter and there's even a museum in the centre of town that gives visitors a surreal glimpse into what life was like for the settlement centuries ago.
This same museum, JORVIK, are the one's responsible for running the Viking Festival this upcoming February. Between 11th-19th, visitors to York can expect to be greeted by dozens of Vikings camped out in tents as they gather to commemorate the region's Norse heritage.
Expect live battle re-enactments, craft workshops for children, and there's even a 'best beard' competition. Some events require purchased tickets so keep that in mind.
York Christmas Festival, November (TBD)
York is a magical place to visit regardless of the time of year. However, when the winter arrives the cobbled streets take on an extra charm and you'd be mistaken for thinking you've been transported into the heart of a Dickens novel.
As Christmas 2023 approaches be sure to mark down a visit to York Christmas Festival. Complete with restaurants, shops, festivals, music and other attractions, there's no better way to get into the Christmas spirit and no place better to soak up the festive atmosphere.
The exact date for York's Christmas Festival has yet to be confirmed for 2023 however we expect it to once again take place on Parliament St, in the heat of York, around mid-November.
The only thing we'd advise is to wrap up warm because York in winter is not renowned for its hospitable temperatures!
Places to Eat
Whether you're heading to York races for a day of fun by the tracks, or you're getting up close and personal with some Vikings, you'll no doubt need to recharge your batteries at some point and fill up on some scrumptious food and drink.
Meat lover? Italian aficionado? Vegan? Veggie? Whatever your culinary preferences and tastes fear not because York is home to an abundance of top-class restaurants for you to choose from.
For a casual bite head to the Shambles Food Court and enjoy a variety of tasty street food; everything from yummy Greek dishes to flavour-packed Middle Eastern plates are on offer here.
Celebrating a special occasion or searching for a charming restaurant with a view? Consider booking a table at The Star Inn The City, which sits amongst the top restaurants in York City centre according to visitor reviews. Affording diners stunning views of the River Ouse from their delightful dining room, the Modern British menu boasts divine daily specials and a mixture of delicious starters, mains and desserts crafted using the best quality ingredients sourced from the surrounding Yorkshire countryside.
Alternative high-end dining options include the popular Roots, who offer an elegant tasting menu and Melton's, a Modern European restaurant with an emphasis on vibrant flavour combinations.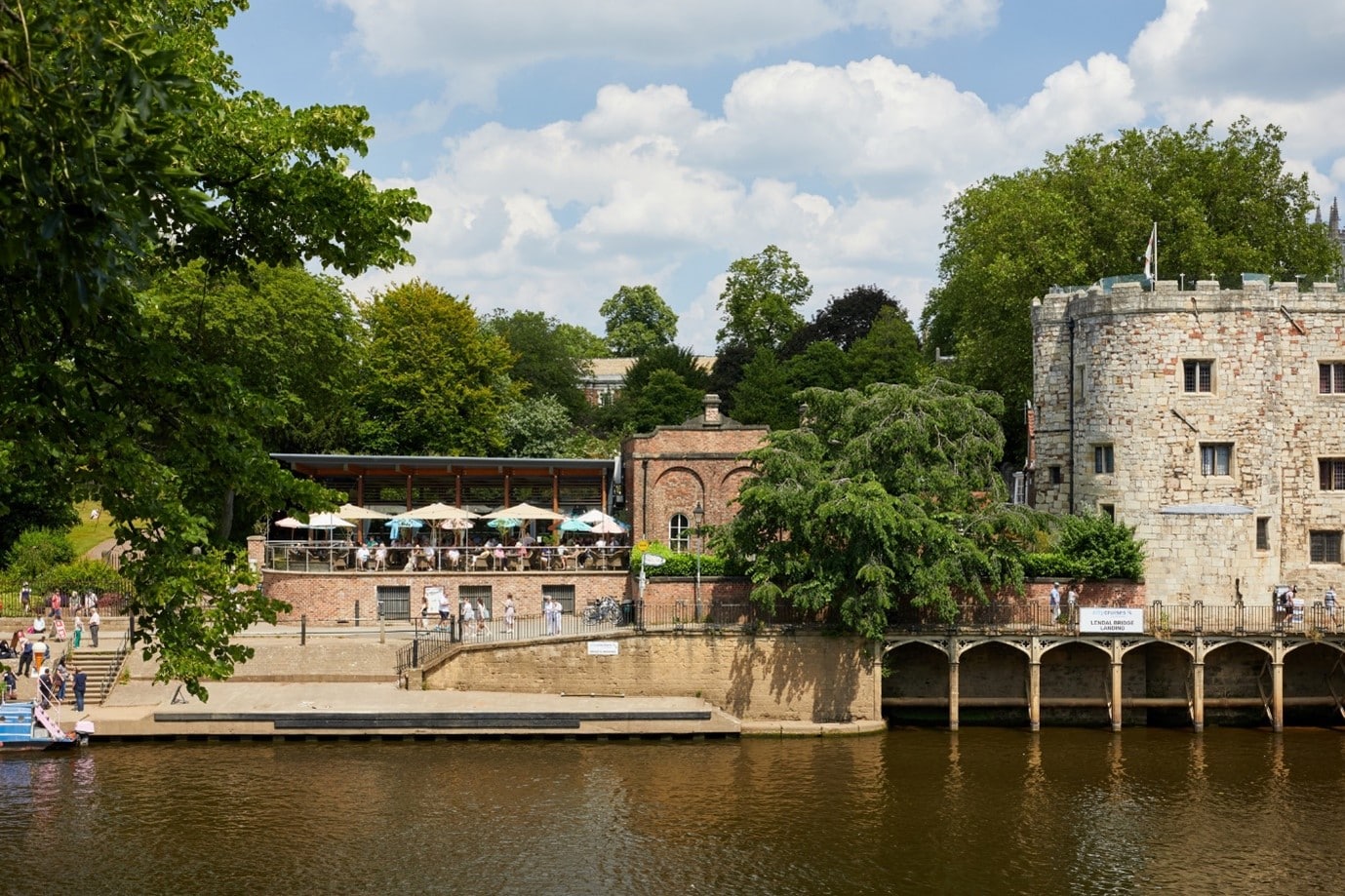 Places to Shop
If you're visiting York and you're in need of some retail therapy then fear not because the city is home to a diverse mixture of brilliant shops, and shopping centres.
In the centre of the city, you'll find Coppergate, which houses stores including a variety of well-known British high street shops. You'll also find plenty of fashion outlets, jewellers and craft shops dotted across the city's cobbled streets that are well worth a visit.
If high end fashion is more your penchant, but your wallet twitches at the thought of paying high-end prices, head to York Designer Outlet, located a short drive from the city centre. From Hugo Boss to Ted Baker, you'll find bargain deals on a whole host of designer items.
More Information
If you fancy a trip to York then why not check out the Visit York website and get more information on the best things to do in York 2023.