If you come to Bilbao and fancy heading out of town for a day then, why not visit Gaztelugatxe – I have no idea how you pronounce it, but pointing to a picture worked for me! In Basque the name means "Castle Rock" and you can soon understand why.
This little islet juts out to sea and reminds me of St Michael's Mount in Cornwall. San Juan de Gaztelugatxe is home to the small chapel of St John and next door, is the island of Akatxa. Some avid Game of Thrones enthusiasts may even recognize the chapel from season 7 of the series.
Getting There From Bilbao
For the seriously well organised go on a tour which costs circa 50+ euros pp. This will take you straight there from Bilbao.
However if you want to go independently AND get ON to the islet via the 241 steps then you will need to buy a ticket online. Not one for chapels, I did not book in advance, as I just wanted to enjoy the views and the countryside. What that did mean however was that I had to do some walking from the village of Bakio, as opposed to being dropped off directly at the site.
To get there from Bilbao you take the bus to the seaside town of Bakio which departs every hour from the main Plaza Moyua in Bilbao. This costs 2.55 euros one way and takes 45 mins.
From there, the walk begins….Holy Tapas – you need to be an Iberian Mountain Goat to make it to the top of the five…yes FIVE…steep climbs. So make sure that before you go, you pack some sturdy shoes, water and ensure you are fit, as its quite a shlep!
What To Expect in Gaztelugatxe
Thankfully the views and the countryside all the way along the Bay of Biscay are breathtaking. The tourist office in Bilbao told me the walk would take 30 minutes – it took me an hour but it was worth it.
At the top is a cemetery (I nearly needed it), an ice cream van, a couple of restaurants and most importantly a bar… with a view. Even the dogs were knackered!
I spent an hour wandering around checking out the various stunning viewing points and wondering whether at the age of nearly 55 I should take guided tours in future.
For those of you keen to go on to the islet there is I understand a bell that you should ring three times and make a wish. My wish at this moment was for a cold drink and a comfy seat. I got both and a view to die for!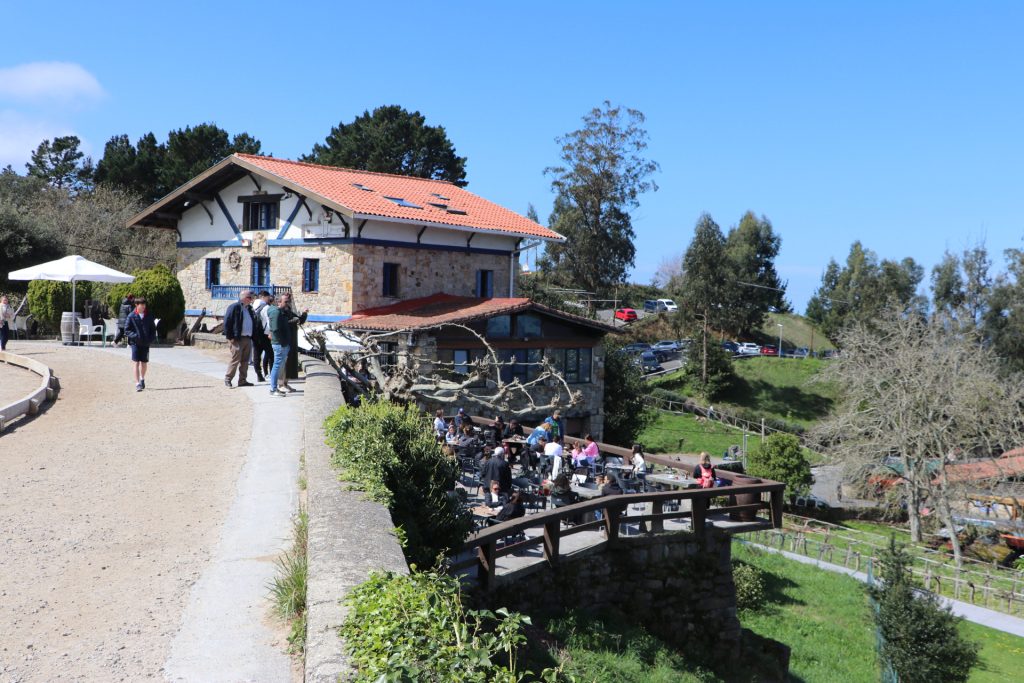 Bakio
Once you have descended, Bakio is a lovely small quiet (in April) surf style resort with a stunning beach. It also has a few sleepy cafes, a couple of excellent restaurants and is a great place for walkers and hikers.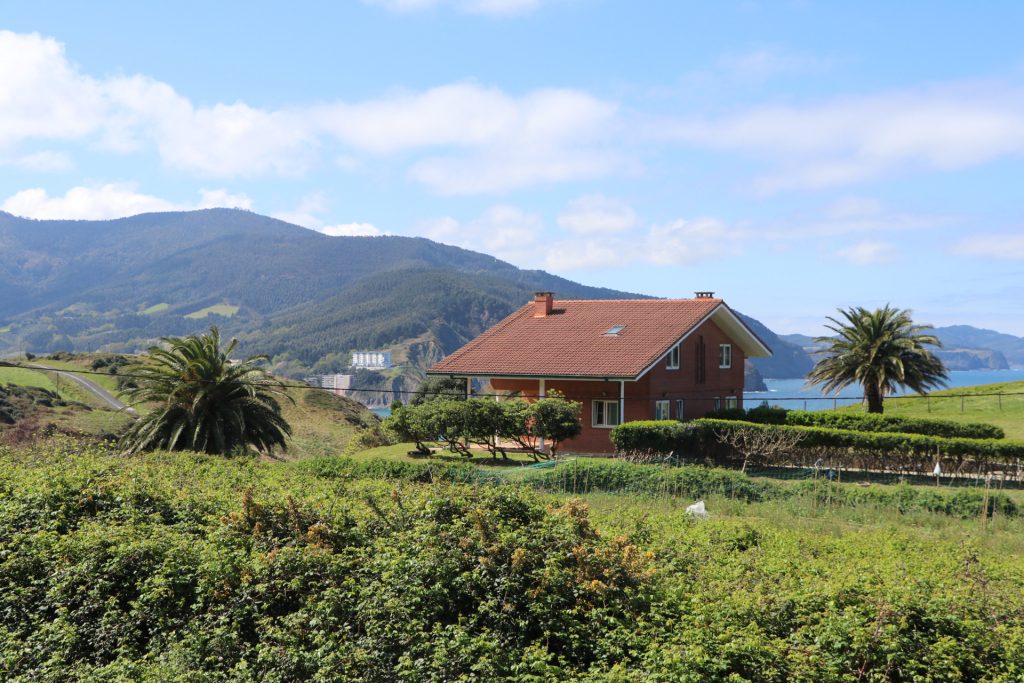 Contact
I am so pleased I went to San Juan de Gaztelugatxe and also Bakio in Spain…. the views and countryside are worth the effort, even if, 24 hours later, I couldn't feel my legs!
For more information on visiting Gaztelugatxe contact the local Bilbao Tourist Office, the Euskadi Tourist Office (Basque Country), Visit Spain or simply contact your local travel agent or tour operator.
All photos were taken by myself and should be credited if used to @justonefortheroad