With the demonstrations against China ongoing it was perhaps not the best of times to make my first visit to Hong Kong. It was however conveniently enroute to Japan for the 2019 Rugby World Cup so give me another reason why not!
Hong Kong packs the perfect mix of architecture, landmarks, museums, stunning views, and wonderful history. From the crazy, bustling streets of Kowloon packed with museums and lively markets to the rich history, architecture, and breathless views at Hong Kong Central – Hong Kong has something for everyone.

In addition to this, there is a particularly efficient and extensive transit network allowing you to get from one place to another quickly. So, however long you have in Hong Kong, getting around the city couldn't be easier.
Before planning a trip to Hong Kong, you should probably know that Hong Kong tends to be more expensive than most other Asian destinations.
The peak season for visiting is in the spring between March and May and September and November with temperatures warm and fresh.
I guess I was expecting Hong Kong to be this crazy busy, high tech, bustling city full of businessmen in dark suits working all the hours god gave them to fund a lifestyle of high-powered cars and luxury apartments in the clouds.
What I discovered was actually a complex city and yes, there was all of the above but much more besides. I particularly enjoyed the lovely Tsim Sha Tsui promenade at Kowloon, the markets and mayhem of Hong Kong island and by night the charm and character of the central district.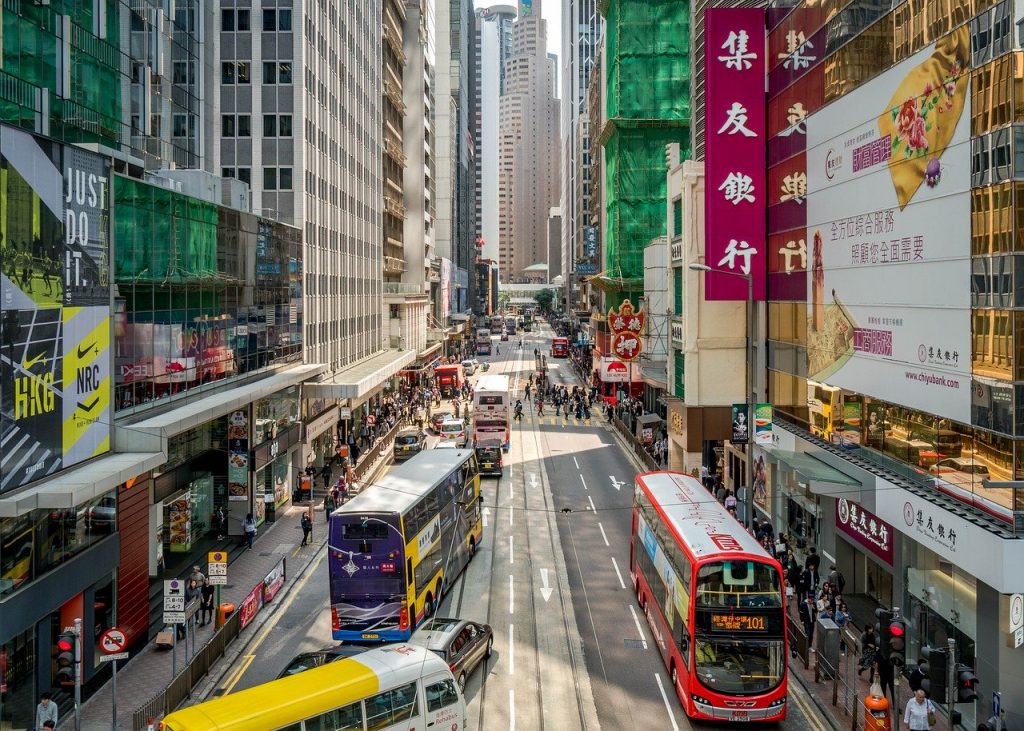 Stop, enjoy & power on...
Overall, I found the people eager to help, charming and courteous and the service was superb throughout my stay. My 2/3 days here were most enjoyable and probably just enough – it is what it is. A fabulous short stopover city to recharge after a long flight then power on to your end destination.
I would, if the opportunity presented itself, come back as it is such a great city to explore and a firm favorite among culture seekers, shoppers, foodies, and even outdoor enthusiasts.
Continent: Asia

Time Difference: Local Time + 7 Hours

Currency: Hong Kong Dollar

Flight Time:
11h 45m from London

Visa: No for British Nationals

Language: Cantonese & English

Airport Bus Transfer:
1 hour

Airport Train Transfer: 25 minutes
Accommodation
Hong Kong is a densely packed city with plenty of accommodation options. I would make sure you book well in advance as rooms fill up quickly however the bad news is Hong Kong is very expensive as this table shows.
A standard bed in a dorm – 30 to 40 GBP per night
A simple and small room – 50 to 100 GBP per night
Decent mid-range hotel – 100 to 170 GBP per night
Upscale hotel – 170 to 250 GBP per night
Luxury hotel – 250 to 800 GBP per night
I stayed on Hong Kong island which is the best option for first time visitors. From here, you are well placed to see all the top attractions and its not far to walk if you want to take a short junk boat trip across to Kowloon.
The Novotel Hong Kong Century in the heart of the Wan Chai District was priced at £100 per room per night. While not cheap this location was ideal and the quality assured although the room was on the rather small side!
Bus
The Bus system is straight forward with clear signs at bus stops, on board electronic guidance and of course Japanese precision in terms of timing and service. The drivers English though is likely to be non existant.
Flights
Cathay Pacific are the main Hong Kong Airline and operate regular flights aswell as Virgin Atlantic from London Heathrow to Hong Kong. The in-flight service on Cathay was excellent. We invested in premium legroom seats and for this 11 hour 45 min hour flight I would say that it was worth every penny.
Hong Kong Airport was as you would expect, modern, full of shops and amenities and easy signage directing you to bus, train or taxis.
Metro
The Hong Kong Metro or MTR (Mass Transit Railway), is the rapid transit railway system which boasts four kinds of metro lines serving different areas. There are 84 railway stations and 68 light rail stops in total connecting HK Island, Kowloon and other districts.
I would recommend buying Hong Kong's transit card, the Octopus card. This way, you can simply tap-and-go on buses and the MTR without the headache of searching for small change.
Ferry
Take a trip on the Star Ferry or a traditional red sail junk boat from Victoria Harbour to admire the skyscrapers from the water. Or why not head to the Tsim Sha Tsui waterfront for the best views of the famous 'Symphony of Lights' show.
Taxis
Taxis as you would expect are everywhere and the prices are reasonable although best to try and avoid peak times as parts of the city can get very clogged up with traffic during rush hour.only after its clobbered you in the crutch a couple of times! You can hail taxis down on the street although there are taxi ranks wherever you go in terms of the main cities.
The only difficulty I discovered was the drivers don't tend to speak English. Therefore a map or in particular assistance from your hotel porter to send you off in the right direction is always a good idea. You will soon realise the hotel concierge will become your best friend.
Train
After arrival into the airport we took the Hong Kong Express train to the city centre just 25 mins away and for a cost of about $8.
On board the electronic sign keep you fully up to date on your location so you dont miss your stop.
The bus is an hour and just $5 but both regular and convenient.
One way to get a real perspective of Hong Kong is to embark on a trip up the renowned and very steep Peak Funicular Tram which was established in 1888. Train enthusiasts would be in their element here. Up high you can enjoy panoramic views from the Sky Terrace 428.
At the top there are numerous different photo opportunities as well as when I was there a photographer trying to get you to pose and subsequently buy his images…. that was a little too tacky for me so I just did my own thing and focused more on the view than the selfie.
To add to the experience there are a variety of shops and entertainments for all the family as well as a few restaurants some with outside terrace dining with views across Victoria Bay.
If you are visiting Hong Kong for the very first time this trip is a must do excursion.
The central business district is located on the north shore of Hong Kong Island, across Victoria Harbour from Tsim Sha Tsui, the southernmost point of the Kowloon Peninsula.
After you've taken in the magnificent views from Victoria Peak, why not head over to the Central district and take a ride on the longest escalator in the world.
The Central Mid-Level Escalator is a system of 20 escalators and three moving walkways, which span over 800 meters. It's without doubt the easiest way to get up the steep hillside, linking Queen's Road Central and Conduit Road. Its also a great way to get a closer look at locals going about their daily life.
Those craving a full night of fun should definitely visit
Lang Kwai Fong
. A vibrant party street packed with bars, restaurants and gregarious travellers looking to relax and socialise. Easily accessible via public transport, this area was once a petite quarter dedicated to hawkers before World War II. I really enjoyed the relaxed feel of this area with bars opening out on to the street. I also loved the restaurants such as the amusingly name Ho Lee Fook which attracted smartly dress diners looking to party long into the night.
Hong Kong Island & Victoria Harbour
Hong Kong markets are an absolute must. They remain an everyday part of life in Hong Kong and locals still use them to buy everything and anything. This is life in Hong Kong at its most enjoyable. Its also life at its loudest, liveliest and most entertaining as shoppers try to bargain over the prices.
If you dont want to barter but instead go for a top end shopping experience then try the Landmark shopping mall. Comprising four connected buildings, the Landmark is home to some of Hong Kong's elite stores. These include Louis Vuitton, Harvey Nichols and Celine to Joel Robuchon. You can even dine at a choice of Michelin star rated restaurants.
Kowloon encompasses the northern part of Hong Kong and is often considered more authentic than Hong Kong Island. It is located just across from Victoria Harbour. Whilst I only really got to see the Tsim Sha Tsui promenade I was made aware of a number of other attractions of Kowloon.
The area of Mong Kok is packed with narrow streets full of shops and stalls selling mainly strewet food at rock bottom prices!
For those looking to take in some culture head over to Wong Tai Sin Temple which is home to three of China's main religions. Buddhism, Taoism and Confucianism.
The Tsim Sha Tsui promenade is a popular spot for ambling around and taking in the sea air. I did just that on a sweltering hot and muggy day when you find the views can be a little hazy but still worth it. This area is also very well known for its great choice of museums. These include the Hong Kong Science Museum, Space Museum, History Museum and Arts Museums. This promenade is also a great place to witness the Symphony of Lights which is a popular audio visual show across the bay.
The International Commercial Centre is Hong Kong's tallest building and is located in west Kowloon. This 360-degree indoor observation deck offers wonderful views. These include the iconic Hong Kong skyline, Victoria Harbour, the Kowloon Peninsula and Tai Mo Shan in the background.
Sham Shui Po is an area of old Hong Kong with stunning old architecture plus there is the Apliu Street Flea market where visitors can pick up bargain electronic goods and antique trinkets. There is also a thriving Wet Market at Sham Shui Po where traditional foods are on show.
A popular trip in Hong Kong is to visit Lantau Island. Here you will discover a breathtaking cable car ride with views of a giant Buddha statue or if you are feeling really active then you could also hike to the peak from Pak Kung Au.
The cable car ride provides fantastic views of Tung Chong Bay, the airport, and Lantau Mountain.

At the top, take time to explore the Ngong Ping plateau where there are plenty of shops selling all kinds of souvenirs plus there are a selection of restaurants if you want to grab a bite to eat.

Eating
Roast Goose
Perhaps not what you expected however this crispy on the outside and tender on the inside goose with plum sauce is divine. Served on a bed of rice this is a popular dish on many menus throughout the city.
Salt & Pepper Shrimps
Very popular in the street markets are deep fried and generously seasons shrimps. Delicious!
Dim Sum
You cannot leave Hong Kong without eating dim sum which is served in small portions and enjoyed with tea. Often it is steamed and served in little bamboo or metal baskets.
Panden Ice Cream
During the hot summer days when temperatures are so high, try the pandan, a tropical plant, ice cream served with corn flakes at the bottom which perhaps is not what you would expect.
Drinking
Herbal Tea
In the busy streets of Mongkok you will see stall holders selling bottle of black liquid. This is a herbal tea, which is served hot or cold and has various health benefits – or so the locals say!
Beer
Tsingtao is a popular Chinese beer that is widely sold here. Other local beers are Yanjing and Hong Kong Beer plus of course you can easily get some other brands. These include San Miguel Beer from Philippines, Blue Girl Beer from South Korea and the German Sonderburg Beer.
Sport
Dragon Boat Racing
One of the most fascinating spectator sports here is dragon boat racing. Derived from Chinese tradition, dragon boat racing has grown in popularity in recent years and now with around 20 paddlers on a boat, paddling to the beat of drums it really makes for quite a spectacle and is fiercely competitive. 
Horse Racing
This is the most popular sport to watch here with races occuring September to May, usually on Wednesday evenings and Saturday or Sunday afternoons. Hundreds of races are held annually on the two racecourses in Happy Valley and Sha Tin with crowds of up to 40,000 people attending
each race.
Rugby
Another sport which still enjoys popularity in Hong Kong is rugby. Currently there are nearly 50 men's and 10 women's teams playing in two divisions. A very popular tournament is the Hong Kong sevens held on the last weekend in March every year.
Football
All the local bars feature the latest football matches on big screens around the city and while I was in Hong Kong it seemed the whole city were Liverpool fans – I wonder why 😉
Nature & Wildlife
The real magic of Hong Kong's countryside is how close it is to the city.
Beaches. Hong Kong is perhaps not very well known for its beaches however there are more than 450 miles of coastline, 100 often deserted beaches and 260 outlying islands, These areas are a haven for nature lovers and sun worshippers. In less than 30 minutes, travellers can reach the Island's south side. Here you can surf at Big Wave Bay, enjoy sunset cocktails at Shek O or party at Repulse Bay or south bay beach.
Lamma Island. Explore 6,000 years of the historic fishing industry on Lamma Island.
Plover Cover Country Park. Explore old villages, abandoned rice fields and old feng shui woods.
Kam Shan Country Park. Many believe Hong Kong to be a concrete jungle, but this area is mostly unspoiled countryside and ideal for walking. Located in the north of Kowloon, Kam Shan is famous for its picturesque scenery and its population of macaques.
Hints & Tips
Wifi is widely available in Hong Kong. However, for a stress free trip, it's a good idea to buy a pocket wifi or get a 4g sim card.

British nationals need a visa to enter mainland China, but not Hong Kong.
Avoid any political demonstrations by asking your hotel reception to check where they plan to take place that day.
Carry a bottle of water with you when out for the day as it can be thirsty work in the heat.

When travelling on a junk boat you can rock the back bar of your chair over depending on which direction you are going. This took me till I arrived at the destination before I realised!
En route from Hong Kong to the autonomous region of Macau
Read More »
A day discovering Kowloon and the Central district of Hong Kong
Read More »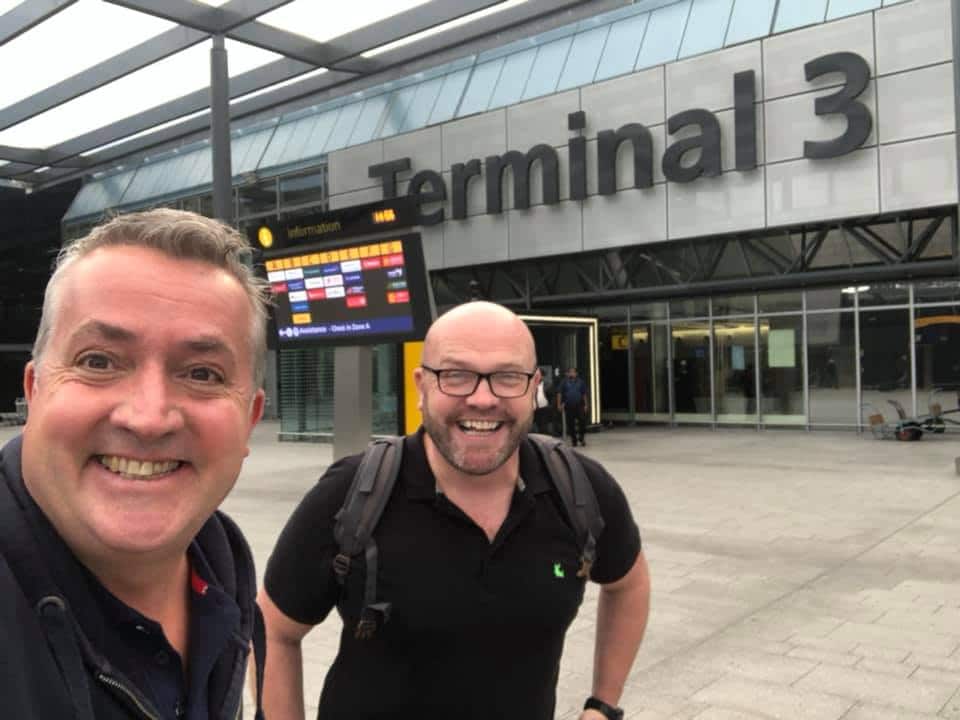 The Rugby World Cup tour of Hong Kong and Japan is underway…
Read More »