It is believed that J K Rowling sought inspiration for her Harry Potter novels in Porto. I would not be surprised in the slightest, as Portugal's second city is both spellbinding and magical.
What I had not realised is just how much there is to see and do in Porto. This is not just a city break destination.
Accommodation
I visited in spring and was staying at the lovely 4* Catalonia Hotel on the edge of the historic centre. This small spa hotel with an outside garden terrace and pool, understands the demand of many visitors like myself, who seek a little peace and quiet after a long day out exploring.
The hotel benefits from superb friendly staff who helped me every morning with tips and ideas to make my stay that much more enjoyable.
If there was one complaint it is that breakfast was expensive so I chose only to take it the once while staying.
Ponte Dom Luis 1 Bridge
Having sought some local advice and tips from my hotel reception, it was suggested that I visit the Ponte De Dom Luis 1 Bridge. I walked downhill through a maze of cobbled streets, that oozed character and charm, before arriving at the entry point, alongside of which were souvenir shops, offering everything from ceramic door numbers to Ronaldo football shirts.
Stepping onto the iron suspension bridge can at first make you feel a little uneasy as you are very high up above this incredible city. Listen out for the high-pitched toot of a train meaning you should step to one side to allow it to pass. It's all part of the fun with the reward being one of the most fabulous city landscape views in all of Europe.
The Douro River
Splitting the city in two is the beautiful Douro River. As you look out West from the bridge you will see Porto on your right and Vila Nova De Gaia with its Port Wine lodges on your left.
If you are thinking of taking a boat trip then why not book one of the city bus tours which includes a boat trip for about €22. These will take you under the many bridges that cross the Douro and allow you to marvel at the majesty of the city from the water.
Cais Da Ribeira Promenade
The most celebrated promenade is known as the Cais da Ribeira. This bustling riverside street, at the base of the Old Town on the Porto side of the river, comes alive in the late afternoon and early evening with street performers and musicians entertaining those dining or enjoying a sundowner in the many al fresco restaurants.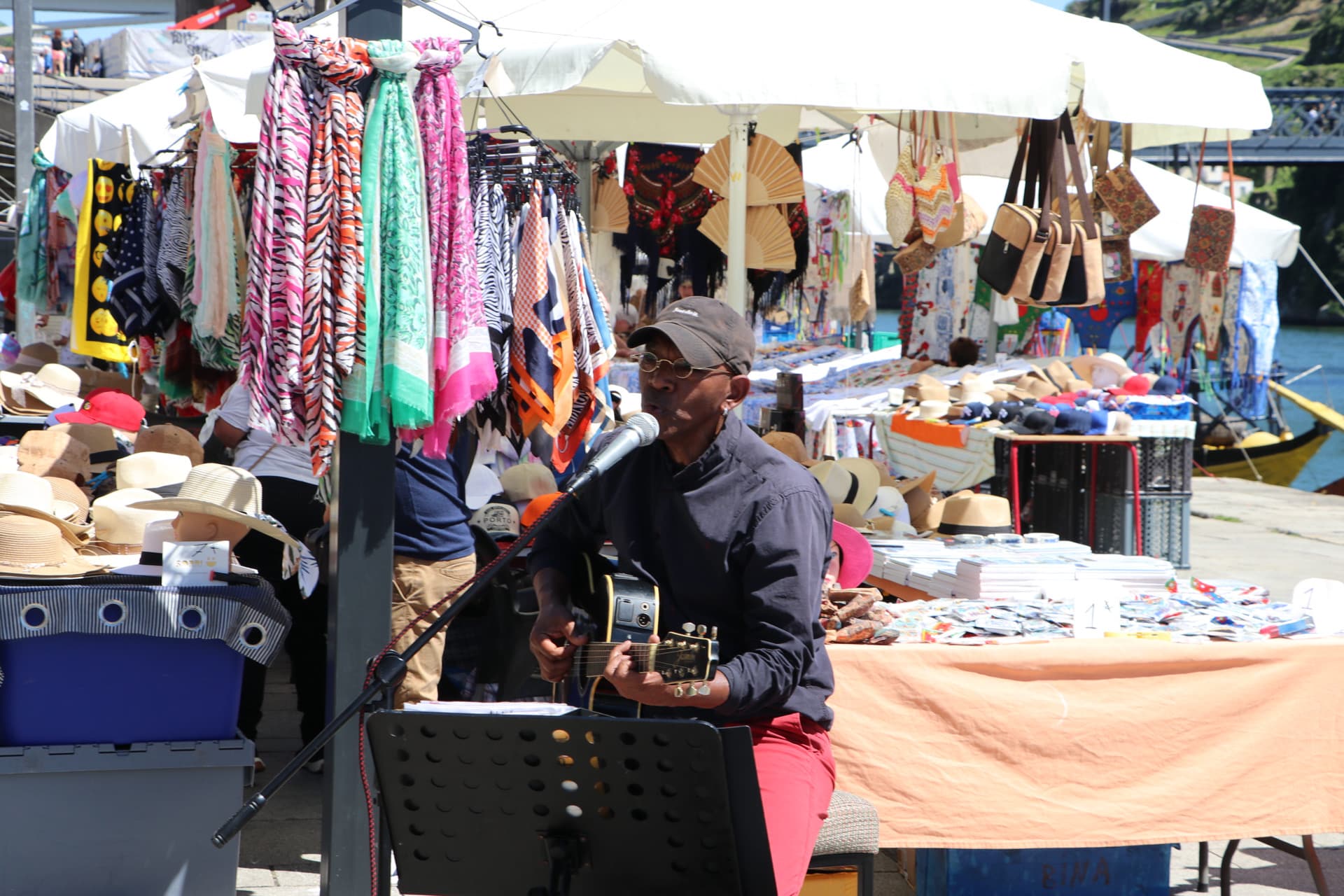 Funicular Dos Guindais
At the base of the suspension bridge is the Funicular dos Guindais. A short ride takes you to the Rua Augusto Rosa. At the top, you can hop on one of the two vintage trams that carry passengers to all the major landmarks in the city as well as the Atlantic beaches on the outskirts of the city.
São Bento Railway Station
Whilst on the subject of transport it is worth noting that the Sao Bento Railway station is one of Europe's most ornate and decorated stations. A step into the main hall and you will be amazed at the blue and white "azulejo" tiles that adorn the walls and ceilings.
Personally, I feel it is worth a visit even if you are not heading off anywhere – it is that much of an attraction.
History
For those keen to learn about the city's history and architecture there is much for you to enjoy. The 12th century, cathedral or Sé do Porto overlooks the Cais da Ribeira. It is situated in Porto's historic centre and offers a great insight into the city's long and rich history.
Other sites include the Praça da Liberdade which is home to the impressive Town Hall or at the Praça Infante Dom Henrique plaza there is the majestic Palacio da Bolsa and the Igreja de São Francisco church.
Livraria Lello
An increasingly popular attraction in Porto is the Neo-gothic bookshop called the Livraria Lello where J K Rowling is believed to have been inspired to write the Harry Potter series. You book a ticket online for 5 euros. That gets you in although if you buy a book in the store you get 5 euros off your purchase.
This magical little bookshop has a bucket load of history, charm, and atmosphere plus a magnificent staircase and stained glass window.
Vila Nova De Gaia
Anyone who enjoys a glass or two of Port cannot leave Porto without tasting one of the country's most famous exports. If you take a stroll along the banks of Douro on the Vila Nova De Gaia side you will notice the various branded Port Wine Lodges such as Cockburn's, Graham's and Taylors to name but a few.
To accompany the port there are also some fabulous restaurants in the vicinity!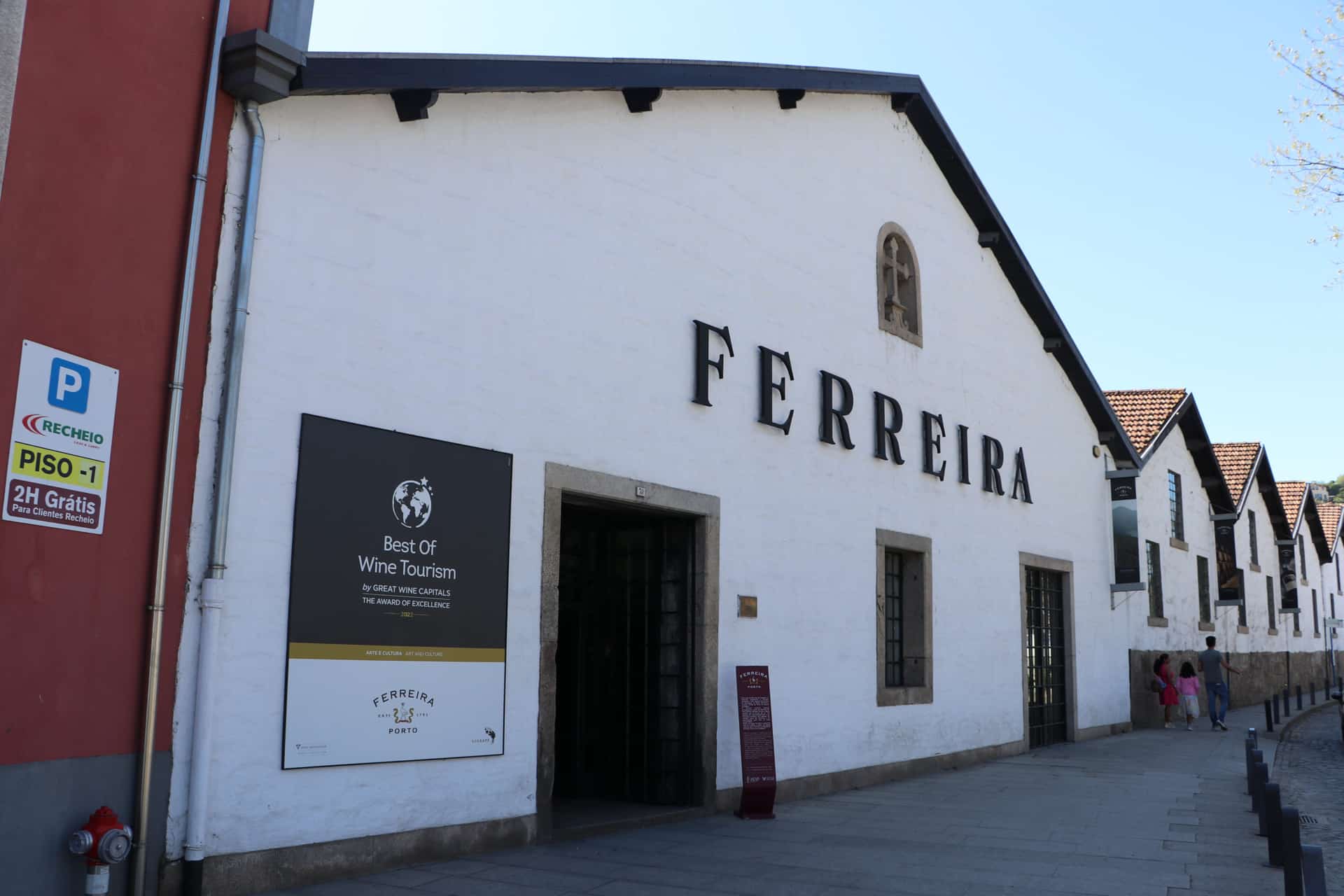 Cable Car
If you happen to sample too many of those Port Wines, you may need a little assistance leaving the riverside so why not jump on the Teleferica de Gaia, or cable car that is located close to the wine lodges and caves and takes you to the top of the Ponte De Dom Luis 1 Bridge.
The Beaches By Tram
It came as a surprise to me that Porto had a rather popular and highly rated coastal resort with impressive beaches suitable for both family and sports lovers.
From Porto, make your way to the tram stop by the Gothic Church known as the Igreja de San Francisco and take the number "1" tram from Porto to Foz Do Douro. The journey is just 5 euros one way or 7 euros return.
Foz do Douro is a sleepy, yet authentic piece of Portugal and home to a few excellent clothes boutiques as well as bars and restaurants. From Foz do Douro I jumped on a bus that took me to Matosinhas. This spectacular wide open beach which is popular with surfers has many restaurants for a terrific well priced seafood lunch.
Further Afield
After a few days in Porto, you may want a break from city life and have a day out to discover what can be enjoyed within about an hour of the city by car, train or bus.
You could visit the seaside town of Aveiro considered to be Portugal's Venice for its canals, gondolas and old town. There is the World Heritage site and town of Guimarães which is the birthplace of the Portuguese nation.
I chose to visit the medieval city of Braga which proudly sits alongside the stunning hilltop sanctuary, Bom Jesus do Monte. The train journey takes 70 minutes and cost me a mere 7 euros on a spotless train. Whilst not a large city, what it lacks in size, it makes up for in character.
Braga's streets are full of beautifully decorated shops, restaurants and cafes as well as well tended gardens. If you fancy a chat with a charismatic local, head to the tiny Fernando's bar under the tower, or for a sweet treat try Leonidas for a coffee and chocolate truffles.
Sunset Over Porto
To end my magical stay in Porto I took one last stroll over the Ponte De Dom Luis 1 Bridge to the "Jardim Do Morro", a grassy bank on the hillside where hordes of people gather every night to view the sun setting over the Douro River and Porto.
It is quite an event with musicians and street entertainers playing to the crowds. As the moment arrives the musicians stop playing and all you hear is the click of cameras and the gasps of delight as mother nature works her own magic and provides us all with yet another special memory to savour from this magnificent city.
Porto cast a spell on me – I wish you an equally magical stay!
Pre-Bookable Excursions
If you are planning to visit Porto and would like to pre book some Porto excursions then follow the link below and secure your place on some of the best value trips.
Contact
For more information on visiting Porto in Portugal, contact the local Porto Tourist Office, or Visit Portugal or contact your local travel agent or tour operator.
All photos were taken by myself and should be credited if used to @justonefortheroad