Introducing St Lucia
The volcanic island of St Lucia is certainly one of the greenest and most beautiful of the Caribbean islands which border the Atlantic Ocean. The island is part of the Lesser Antilles and covers an area of 238 square miles.
Its twin peaks, the Pitons are the island's most famous UNESCO-protected world heritage landmark. Castries is the capital and home to about one-third of the island's population. St Lucia is also known for its pristine beaches, luscious rainforest, and La Soufriere volcano drawing in the visitors for both relaxation, romance, and adventure.
The beaches at Grande Anse Beach, Anse Chastanet, and Sugar Beach are known as some of the best for diving snorkeling, or just putting your feet up.
For those more energetic there are some great hiking opportunities including the chance to climb, with a guide, the Gros Piton where you can reach the 2,600 summit after about two hours.
Many visitors arrive by cruise ship and they will be based at Castries while enjoying excursions to other popular locations such as Soufriere and Marigot Bay and Gros Islet.
Any visit will involve trying out the traditional Creole cuisine and of course the local rum. To get a better perspective on local life why not mix and dance with the crowds at the carnival held in the capital, Castries every year?
Key Information
Getting Around
St Lucia's main road forms a big loop around the island so the buses which are small minivans offer a fairly frequent and cost-effective option
Taxis in St Lucia are expensive and not metered so be careful when jumping in one at airports or hotels particularly.
People often think cycling is good for St Lucia but owing to the mountains and relatively poor roads there are better alternatives.
Water taxis are popular, especially between Rodney Bay in the north and Marigot Bay or Soufrière in the south.
When To Go
The peak season for weather in St Lucia runs from December through to May with the most popular period for tourists generally between Christmas in December to April.
The wet season runs from June to November.
Places to Stay in St Lucia
St Lucia is a popular destination for newlyweds and couples looking for romance and relaxation. There is a long list of spectacular hotels like the Ladera Resort and East Winds that provide high standards of service, the finest cuisine, impeccable accommodation, and that Caribbean charm to ensure an experience you will never forget.
Very popular with UK and US guests are the three Sandals properties of Sandals Grande St Lucian, Sandals Regency La Toc, and Sandals Halcyon Beach.
Check out Trip advisor for all St Lucia Hotel Reviews and price comparisons.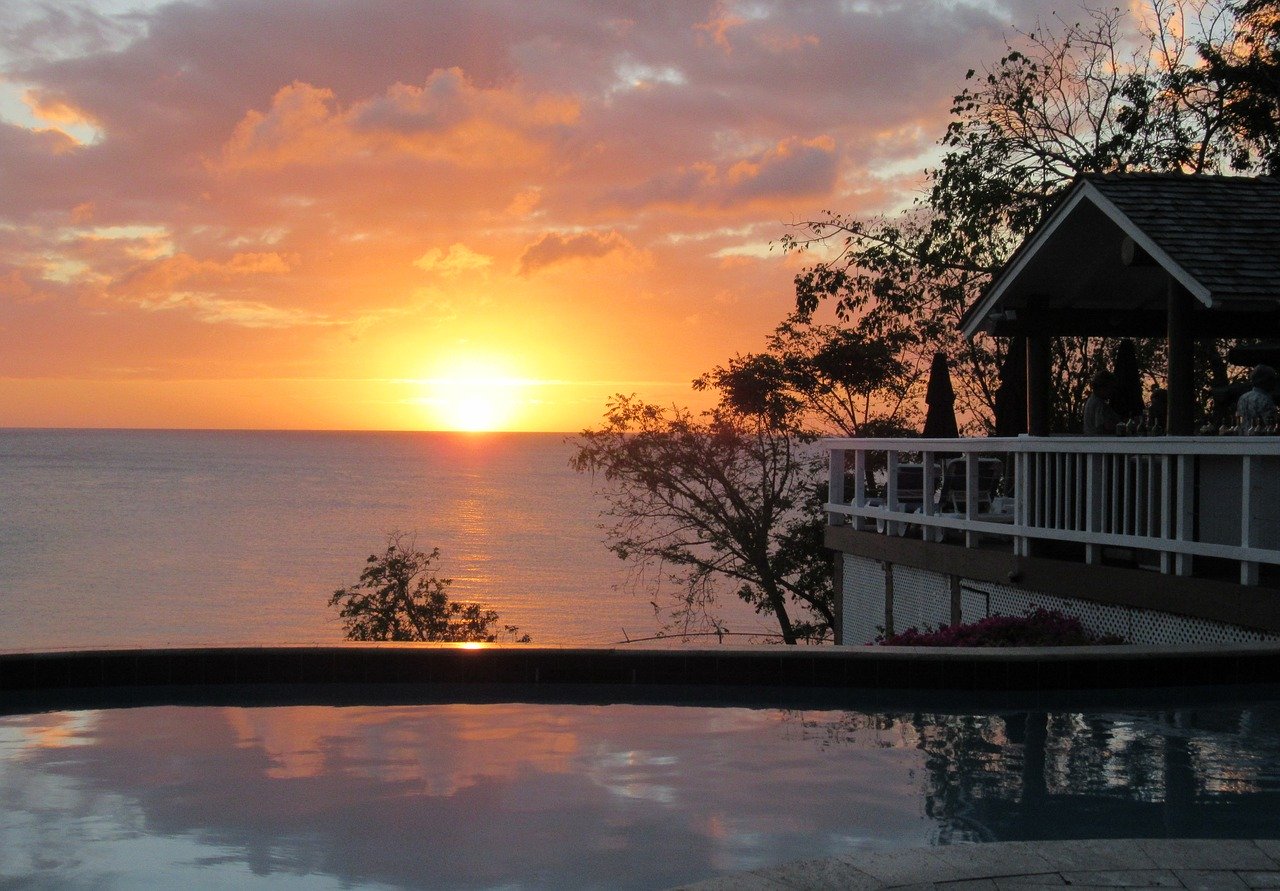 Food & Drink
The local Creole cuisine must not be missed. Barbeques offering chicken, pork, fish, and goat are cooked using local spices and served with various sides like plantain, breadfruit, macaroni, potato, and rice.
The fresh seafood is out of this world with many fine dining restaurants available in the main towns or as part of your hotel facilities.
Top Things To See & Do
Sault Waterfall
The 55 feet Sault Waterfall is one of the most spectacular waterfalls in St Lucia.
The Tet Paul Nature Trail
In Soufriere is the Tet Paul Scenic Trail which is a hike where you will pass pretty landscapes and agricultural land before reaching 'Kaye Kassav,' or Cassava House, known for its history in cassava production.
Boucan Spa
The spa at Boucan on the historical Rabot Estate has its spa where chocolate is considered good for you – I knew it !!
Marigot Bay
The playground of the rich and famous moor their yachts here and in the marina you can enjoy luxury catamaran tours, chic restaurants, and boutiques.
La Soufriere Volcano
The dormant Qualibou or La Soufriere Volcano is a great photo opportunity and place to marvel at mother nature. Check out the steaming sulphur springs and natural hot-water pools.
Pigeon Island National Park
This national park including a British-built fort is one of St Lucia's top historical landmarks.
Gros Piton & Piton Flore
It is hard work however a guided hike up Gros Piton is well worth the effort for the views, nature, and flora as is a trek to the smaller Piton Flore.
Pre Bookable Excursions in St Lucia
More Information
The St Lucia Tourist Authority provides a wide choice of useful information including places to go, things to do and what you can expect from the weather.
For more Caribbean blogs check out Barbados