I was always one of those kids that, when told not to do something, I did it! I have not changed. Last week I was given a few warning signals about going to the city of Brescia in Northern Italy. One couple were not too keen, and some guy said there was little to do. Having left Desenzano Railway Station I took the 19 minute train journey at the huge cost of €3.50 to the ancient city of Brescia.
Soon after arrival, despite some unsavoury types at the railway station which is sadly quite common these days in Italy, it was clear that Brescia was going to be much more fascinating than I had been led to believe, as it was to be, alongside Bergamo, Italy's city of culture in 2023!
Mille Miglia Museum
Brescia has many fabulous Piazza's including the Piazza della Loggia with the gorgeous Palazzo della Loggia overlooking the square. Then there is the Piazza della Vittoria which excited me greatly as this was the start and end point for the famous Mille Miglia Motor race which Sterling Moss won in 1955. Sterling Moss was my fathers sporting "hero" so it meant that little bit more to me being here!
On the outskirts of the city is the Mille Miglia Museo dedicated to this race so I made some time to head over on the bus costing just €2 from the city centre. This was such a magical place for anyone interested in motor racing between the 30's and 50's – the golden era in my opinion! The entrance cost is just €10 per adult and worth every euro!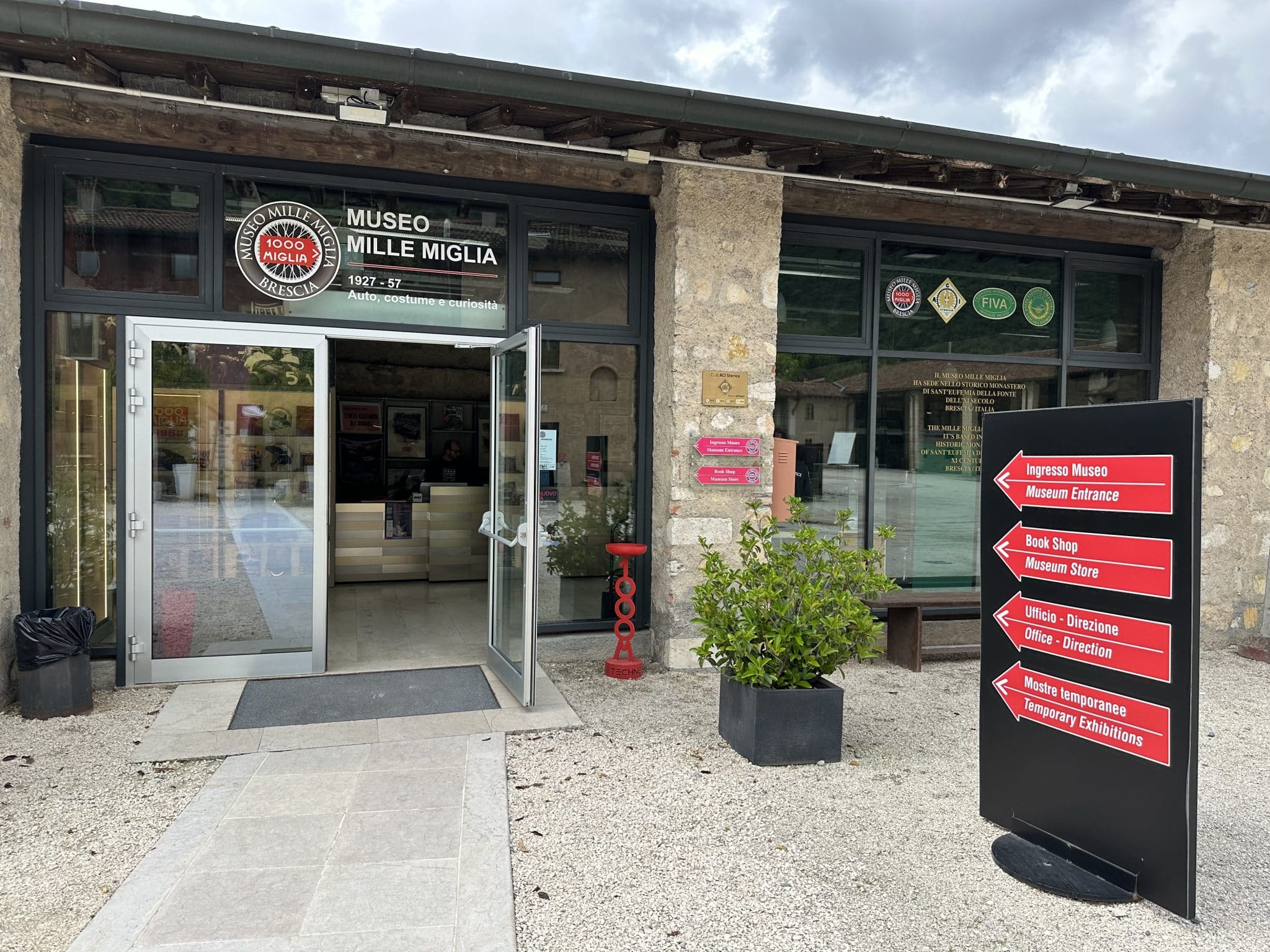 Style & Art
Back in the city and just off the Piazza Vittorio is a rather unusual courtyard which has an outside bookstore alongside a Rhinoceros hanging from the ceiling. Upon research it is from the designer Stefano Bombardieri and is titled "The Weight of Suspended Time". I do love the weird and wonderful!
History of Brescia
The Brescia Castello or Castle provides some of the best views of the city, vineyards and countryside, although getting up there nearly finished me off – I am sure there is an easier way than walking.
The Santa Giulia Museum and Archaeology museum gives an insight into the rich history of Brescia along with Roman artefacts. You can even take an urban hiking tour underground to discover the old rivers canals and streams that connect the city!
Around The City
Further attractions of Brescia are the very quirky, fabulously designed cafes and restaurants particularly around Piazza Paolo VI. Add to this some top notch shopping and Brescia really is a great city to visit, whether for one or two nights.
During my stay on virtually every main street there were very talented people playing the piano including one guy on a piano bike! This was all part of some wonderful musical themed festivities in May and June taking place throughout the city.
As if the Rhinoceros was not weird enough I also saw a guy walking his bengal cat on a lead. I needed some normality and I am not sure I got it from my dog of the day at the Piazza della Loggia. This was the rather spoilt "Krumel" who was being pushed around in his designer buggy by his Dutch owners – I hope one day someone will do this for me.
Brescia Nightlife
To end my stay in Brescia I went to the busy and popular Belle Epoque Bar which had live music, knockout cocktails and an enormous plate of FREE apertivo's on a Sunday night.
This was the perfect way to close a surprising good stay in a very under-rated and somewhat weird Italian city. That's another to add to your list of places to visit in beautiful Northern Italy.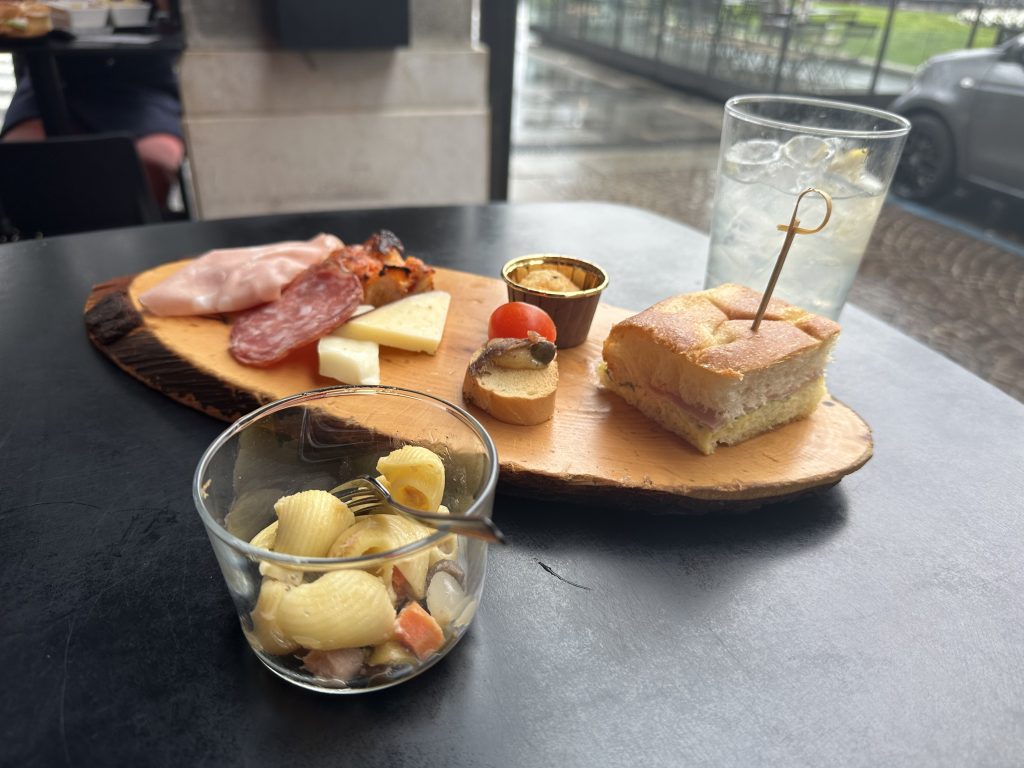 Contact
For more information on visiting Brescia in Italy, contact the Brescia Tourist Office or contact your local travel agent or tour operator.
All photos were taken by myself and should be credited if used to @justonefortheroad