Ljubljana, Slovenia
The small country of Slovenia has always, from the moment I first visited it way back at the beginning of this century, been a destination that has made me relax and made me smile. Slovenia has it all – spectacular lakes, beautiful forests, crystal clear Adriatic waters, imposing mountains, amazing food, charming friendly people and a hidden gem of a capital city in Ljubljana.
Whether you are going for a cultural city break or to take in the Christmas markets in winter you will have the best time in a capital city that is so clean, so invigorating and so pretty you will soon be wishing you had booked an extra night or two!
There are few places in the past 30 years that I have returned to again and again but Slovenia, with the delightful gateway of Ljubljana, is very much one of them!
Ljubljana With Love
So I guess it is pretty clear that the city of Ljubljana is one of my favourite capitals in Europe. It's stunningly beautiful and not too big so you won't get lost. It is not only home to great eateries and entertainment venues but it is also so safe and the people so friendly.
A city with visible remains of the Roman City of Emona. Ljubljana has a baroque period old town with narrow cobbled streets nestled between the castle slopes and the river Ljubljanica that is famous for its dragon bridge as well as the weeping willows that cascade into the river below.
The architecture of the city centre has many contrasting styles from art nouveau mansions to chic modern buildings and it is a dream just to wander around stopping for a coffee, a local pastry and some people watching at every available opportunity.
Easy Access
Slovenia's proximity to Croatia makes it a great two-centre destination where you can take in Croatia's fabulous Istrian peninsula before taking the excellent highway into Ljubljana in less than 90 minutes.
Another great way to arrive to the city is by train. Services connect many European hubs including Zagreb, Belgrade, Venice and Vienna.
Some years ago I took the pretty route by train from Ljubljana to Budapest stopping en route at the majestic Lake Balaton in Hungary.
Another benefit of taking the train into Ljubljana is that it is about a ten-minute gentle stroll from the train station right into the heart of the city.
Then of course there is the airport with its fresh, modern, terminal offering great connections to numerous European countries and beyond.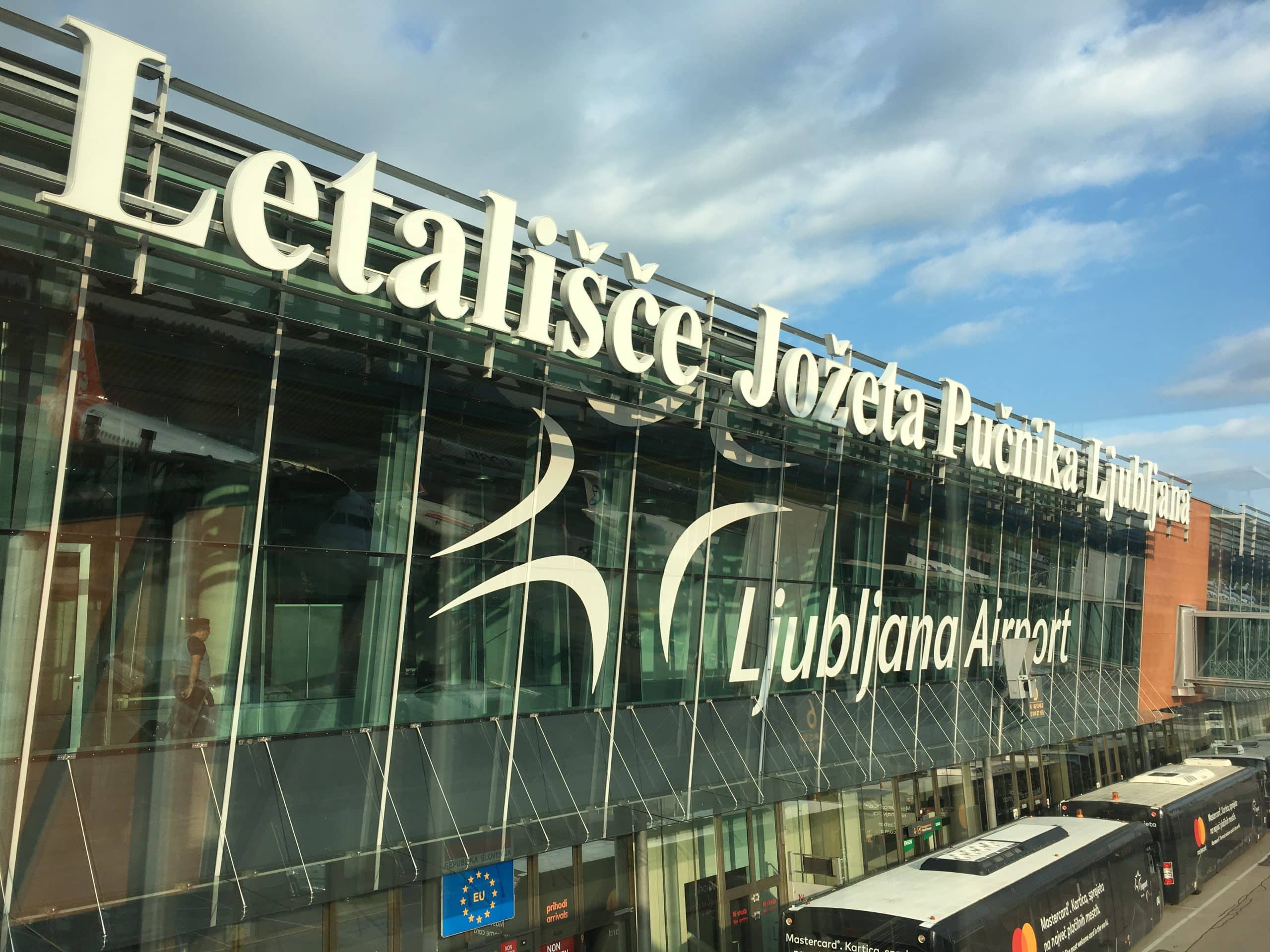 Getting Around
Given its size, Ljubljana is a city to discover on foot and as a result very easy to navigate.
If you do wish to use some transport within the city then there are several easy options. You could hire a bicycle and peddle around the quiet open roads full of dedicated cycle lanes although in the historical part of town it does make for a bumpy ride on the cobbles!
If you are on the main shopping street you will forever see buses coming and going and they provide superb, affordable and easy to-understand transport links.
A useful tip is to get a Ljubljana Tourist Card which offers free admission to numerous attractions, free public transport and a host of other benefits.
Ljubljana By Day
Visit the cathedral, the City Hall, the three bridges and the bustling streets where you can absorb the special atmosphere of this delightful capital city.
One of my favourite city break pastimes is to visit a local market and in Ljubljana, you have one of the best. You will soon be wishing you had not had such a big breakfast as here you will discover all manner of kiosks and stalls selling sweet and savoury pastries and snacks, fruit, vegetables, cheese, oils, bread as well as local handmade products and souvenirs.
There is quite often a small flea market with stalls dotted along the river with dealers selling books, ironwork and trinkets plus there is always some military souvenirs from the communist era which always fascinates me.
There is always something going on in town so it's most definitely a place to relax, wander and just take in the very special atmosphere. Don't be surprised to stumble across art exhibitions, musical performances, food fairs or street performers.
Ljubljana Castle
Along with the Dragon bridge, the castle of Ljubljana is one of the main symbols providing spectacular views across the entire city.
Built over 900 years ago the walk to the top is hard work so make use of the little funicular railway that takes you up.
The castle now regularly holds cultural events, musical shows and even film screenings.
Whilst never a great historian I found the castle so peaceful and great for that Sunday morning stroll to clear the cobwebs from the night before. The views are stunning such as this image I took in October 2017 on what was a glorious Autumn day.
The walk back down takes you through some of the oldest streets in the city in no more than 20 minutes.
Ljubljana Festival
Every year there is the Ljubljana festival that attracts visitors to all parts of the city for a programme of events including ballet, dance, theatre, concerts and even opera.
Often the festivities close with a stunning firework display that lights up the city. Tie your city break in with this event and you will be sure of even more fabulous memories!
Cool Evening Vibes
At night time the river Ljubjanica, with its weeping willows dipping the water's edge, lights up with restaurants and trendy bars enticing those who want to dine al fresco or just chat and watch the world go by.
If you are there for the beer then there is a small square off the main centre with the customary Irish bar with sports screens as well as some more trendy wine bars and eateries. The local beers are superb with Lasko or Union being the most popular and refreshing.
It was here in this Ljubljana square back in 2014 when ABTA – the Association of British Travel Agents hosted their annual conference and we got to party the night away with none other than Alexander O'Neal… I am not sure what happened to his eye but it was a great night!
Accommodation
As you would expect from any capital city accommodation choices are varied however given the safety and cleanliness of the city and also the quality of the food I have always found even the cheapest of hotels such as the Hotel Centre are of a very good standard. I have stayed on a couple of occasions at the perfectly located City Hotel in the heart of town. Offering clean rooms at a great price I would very much recommend this hotel. A popular high-end option is the Grand Hotel Union which was built way back in 1905. Once again in a prime location, this traditional Slovenian hotel provides a friendly and welcoming ambience with a touch of art nouveau.
Eating Out
One of the big attractions of a trip not only to Ljubljana but also to any region of Slovenia is gastronomy. Outside of Ljubljana, there are many high-quality organic farms, the produce of which often ends up at the many traditional inns known as Gostilna within the city. The locals take immense pride in delivering some of the most delicious, organic and healthy dishes. Struklji are rolled dumplings or Zganci is mixed corn and served with goulash. Kranj sausage is superb as are the charcuterie boards. Potica, various strudels and the most famous Gibanica are all Slovenian deserts to worry about when you get home.
I remember organising a great night for travel friends in the courtyard of the oldest restaurant in Ljubljana, the Gostilna Sestica. It has been continuously serving delicious local dishes since 1776 including an amazing mushroom and garlic soup served within a giant bread roll – no ceramic bowl required! This restaurant is like a throwback in time and worth every euro!
Things To Do
People love to walk in Ljubljana so why not join one of the many walking tours that showcase the history of the city? There are also street art tours and foodie tours and of course, being in Slovenia where beer is so popular there is always the opportunity to visit a local brewery. Slovenian wine has in recent years also become very popular. I took this image here at the very weird yet wonderful Metelkova – a deserted Austro – Hungarian army barracks which has been converted into a place where budding artists can demonstrate their graffiti and street art skills. There is also Tobacna – a popular haunt for lovers of Jazz, urban culture and music. Within what is becoming a suburb of its own there are numerous pubs and galleries hosting concerts and events.
Further Afield
On any short break to Ljubljana, you will be tempted to see more of the country. No more than an hour north is the lake of Bled for peaceful walks, fresh air and its beautiful castle. Then there is Lake Bohinj for its sporty trails and outdoor pursuits such as canoeing, kayaking and hiking.
Another destination that may entice you is the mountain resort of Kranjska Gora in the Julian Alps. This is Slovenia's premier ski resort and is also just an hour from the city!
Some years ago I also took a long weekend break to Slovenia to play golf at three excellent courses in Bled, Volce Potok and Lipica.
The latter is also home to another attraction the Lippizaner horse stud and the Postojna caves.
The Perfect City Break
So whether you are looking to just spend your time in the city or combine it with the many attractions a stone's throw away, Ljubljana is a magical city with an atmosphere to savour.
Whenever I return from Ljubljana I always wonder why so many cities including my own get it so wrong – how difficult is it to value and maintain your traditions, to offer a simple affordable transport network, to keep the streets clean, to welcome you with a smile, to deliver great food with impeccable service and for everyone to simply show each other respect.
Ljubljana is a city for all seasons and I will be back.
Contact Information
For further information on taking a trip to any part of Slovenia, either contact your local travel agent, a specialist tour operator or the Slovenian Tourist Office.
If you are interested in visiting other parts of Slovenia then check my blogs for Lake Bled, Lake Bohinj, Maribor, Kranjska Gora or how about a Slovenia road trip over the Vrsic Pass. You can even learn about Slovenian Wine.