Yokohama
Yokohama was perhaps the greatest surprise of my three-week tour of Japan following England in the Rugby World Cup finals. It was the last stop on a tour of the country that truly changed my outlook on people, a nation and even life in general. I was tired however I was ready for one last major city fix on a far eastern adventure that had gone better than my wildest dreams.
England was in the final against an old foe in South Africa. I had 24 hours in which to discover Yokohama. For some bizarre reason, all I knew about the place was that it was a centre for tyre manufacture – hardly a thought to inspire excitement however like all of Japan and Asia in general, I need not have worried!
Yokohama
I had not realised that Yokohama was Japan's second-largest city or that there were 3 million inhabitants. I mean what exactly had I been researching before this adventure – actually don't answer that!
So after just a 30-minute train journey south of Tokyo, it was a blue sky day – probably the best on my entire trip. I donned my walking boots and headed out with a map in hand to discover what this surprise had in store in the way of … well surprises!
Yamashite Park
My day started with a walk down to the beautiful port and through Yamashita Park where I randomly visited a North Korean military spy ship that had been captured off the coast of Japan in 2001.
The guide who took us around the hangar was particularly proud of his capture and was so so passionate in pointing out every bullet hole on the rusty scarred remains of the vessel. A rather odd experience but one I enjoyed.
Elsewhere the park you can enjoy well-manicured gardens and watching people strolling around in the fresh seaside air.
Red Brick Buildings
Just minutes from Yamashite Park are in my eyes the beautiful Red Brick buildings and a must-visit in Yokohama.
The government built these warehouses between 1911 and 1913 to cope with the increased trade demands on the port. They were used until 1989 at which time they were renovated and now house stylish fashion and souvenir shops as well as many restaurants.
The Cup Noodle Museum
More beautifully manicured lawns and then a boardwalk promenade consisting of restaurants, bars and stylish shops followed and eventually led down to one of the most bizarre experiences of this or any other holiday.
Yep, a visit to the Cup noodle museum is as cool as you can get. Here you can indulge in the madness of this enormous Tate gallery-style museum dedicated to this timeless classic snack.
Completely bonkers and the reason I love Japan!
Minato Mirai 21
Walking further along the seafront takes you to a place called Minato Mirai 21 which means 'Harbour of the Future'. This is a seaside urban development as well as the city's central business district.
Featured here are many futuristic buildings including the country's tallest building, the Landmark Tower.
Visitors to the area will find shopping centres along with hotels, a convention centre, an amusement park full of noisy and very tacky kids' machines and museums.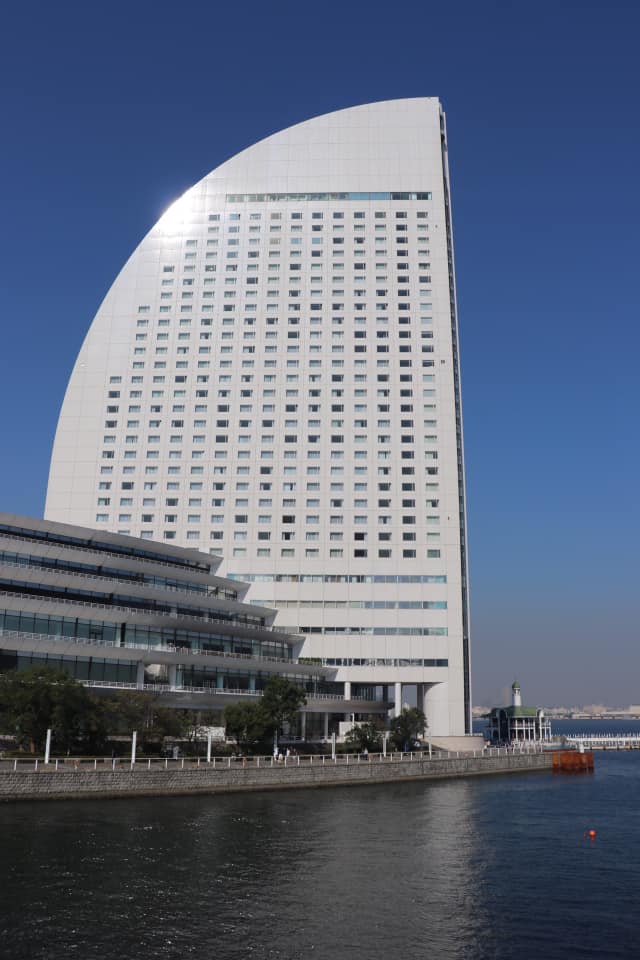 Chinatown
Japan's largest Chinatown is here in Yokohama and is bustling from the break of dawn with locals buying everything from aromatic spices to pop socks.
As with any Chinese neighbourhood, the area is adorned with colour in the form of dragons, lanterns and fashion items.
Noge
Just a stone's throw from here takes you through into the historic area of Yokohama called Noge. Best discovered at night Noge is where you will find niche bars and eateries as well as many of the more typical izakaya and yakitori shops.
Old karaoke snack bars are located next to more contemporary fusion restaurants.
One of the charms of Noge is for you to wander the ancient streets and find a bar or a restaurant that opens onto the street and draws you in. Each establishment is only small catering for a maximum of 20 people but what a truly unforgettable experience and cuisine to die for!
Noge was one of my favourite places in all of Japan.
Arigato Yokohama
These were my highlights from 24 hours in Yokohama. Given its size I know I only touched the sides of what there is to offer in this city but what I uncovered on a glorious day caused me to sign off my Japanese adventure in style with yet another unforgettable experience!
Pre-Bookable Excursions
If you are planning a trip to Yokohama and want to pre book some excursions here are three of the very best.
Contact Information
For further information on taking a trip to any part of Japan or Asia either contact your local travel agent, a specialist tour operator or the Japan Tourist Office.
Check out my Japan Blogs for Tokyo, Kyoto, Osaka, Kobe, Hiroshima, Yokohama, Fukuoka and Fujikawaguchiko.